Titanfall Review
Titanfall Review – Introduction
Titanfall is an online based first person shooter, in which you can acquire a Titan, a giant mech which can either be controlled manually or serve as an AI controlled guardian. Titanfall has received mayor hype, so lets find out if it has been well-founded.
Always Online
Titanfall is an always online first person shooter, in which you can either play campaign missions or play regular multiplayer game modes. Therefore, it's important to remember that Titanfall requires Xbox Live Gold membership to be able to play at all, since campaign is basically a chain of multiplayer game modes, knit together in a story told by your commanders. This might be disappointing for some, but it allows the developers to focus on what Titanfall does best.
Titanfall is all about the online multiplayer. The game features 15 different maps and 6 different game modes. In Titanfall, there are AI controlled grunts and spectres on the map, which will also earn you points for killing them. However, killing other Pilots (players) will obviously net you more points.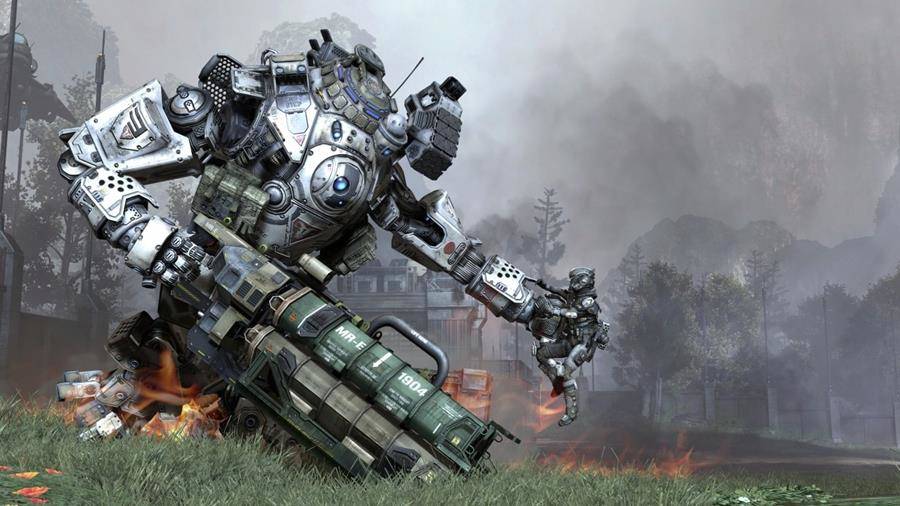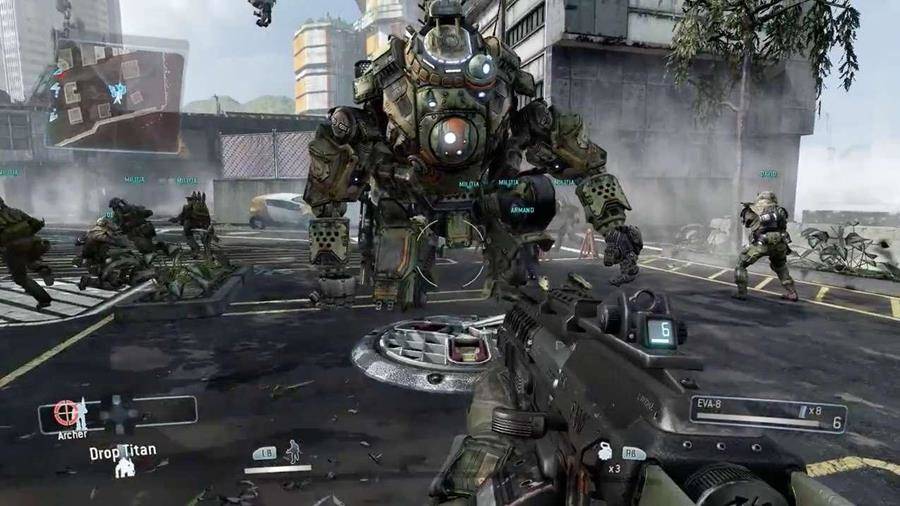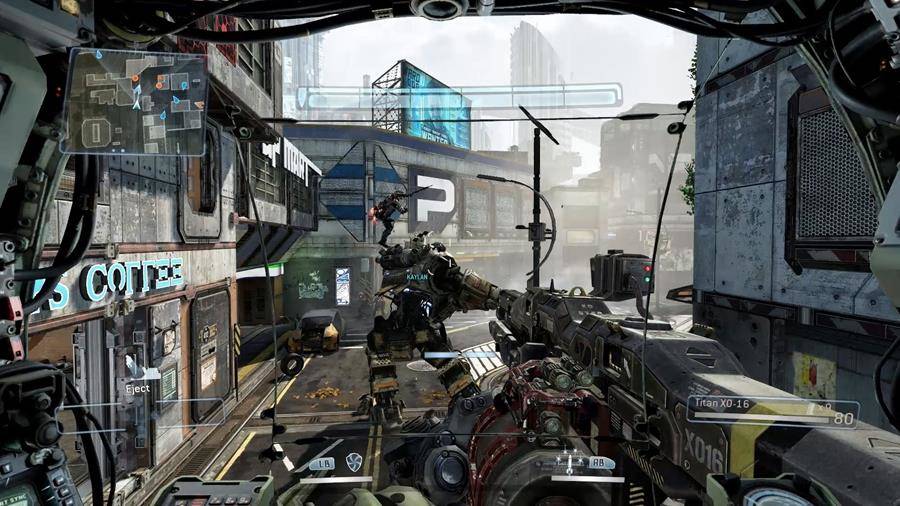 The most important feature in Titanfall are, of course, the Titans. Titans normally have a build time, which is the cool down before you can bring your machine into battle. This time can be shortened by killing enemy Pilots, Spectres and grunts. You will be frequently notified about the time left before you can call in your mechanical friend.
Controls are simple and feel like a weightier expansion on the standard shooter controls. This let's you really cause some mayhem, looking awesome while you're doing it. When you're done, eject dozens of feet into the air and land on an enemy Titan, pulling wires and destroying the opposing asset.
The non-mech gameplay is pretty great as well, although it's also very familiar. The Titanfall developer is filled with ex-Infinity Ward staffers, and you can definitely feel the Call of Duty vibe. It's still as fun as ever, but you're unlikely to suddenly feel in love with first person shooters again if you've already become bored with them.
Pilots
Before you can become a real Pilot in Titanfall, you first need to learn a few tricks. Before you enter the online playground, its best to follow the detailed 'Pilot training program. Here you will be learned almost everything you need to know, from how to walk to how to fight with your Titan. 
Titanfall is a great game, but not good enough to meet the expectations
You learn how to double jump and wall run, which really come in handy when faced against other players. Not to mention, freerunning through the map on its own is already a lot of fun. The controls are pretty straight forward for a first person shooter, even controlling the Titans is pretty easy.
Design
Titanfall benefits from the Xbox One's impressive visuals and is designed in such a way that it'll constantly surprise you. The action comes thick and fast without any issue – impressive considering how much is going on around you.
The sound design is equally immersive, managing to hype you up and suck you in at exactly the same time.
Titanfall Review – Conclusion
The lack of a real story mode, easy to obtain Titans and requiring Xbox Live Gold membership to play prevents it from being a straight 10.
Titanfall looks great, feels great, sounds great and is fun to play, yet there are a few things which prevent it from meeting the (hyped) expectations. The lack of a real story mode, easy to obtain Titans and requiring Xbox Live Gold membership to play prevents it from being a straight 10. There are a solid amount of maps (15), but there are only 6 different game modes. In the end, Titanfall is a great game, but the sequel will inevitably be better.
Positives
Free running
"Titanfights"
Controls relatively easily
Detailed training
Negatives
NEED Xbox Live Gold
No real campaign
Titans are too easy to obtain
Trailer