Battlefield 4 Review
Battlefield 4 Review – Introduction
Developed by Dice and published by EA, Battlefield 4 is the latest instalment in the popular online multiplayer FPS franchise, Battlefield.The online multiplayer portion of the game is where the majority of appeal stems from for most, but Battlefield 4 also boasts a campaign mode that takes players on a high octane romp.
Online Multiplayer
The biggest changes seen in the online potion of Battlefield 4 are mostly in regards to the graphics, vehicles, weapons, topped off with a handful of new maps. The core mechanics still rely on the tried and true formula that fans have come to expect from EA and DICE. While it might be familiar, it remains as fun and easy to pick up as it has ever been. Accessibility is high, but those looking for something new will be disappointed.At the time of writing, lag, glitches and other such bugs are still problematic online, and it can often be a chore simply getting a match. DICE have said that they won't be working on other games until they fix Battlefield 4, so the issues will be sorted, it's just a question of when.Regardless, Battlefield 4 remains an online game worthy of checking out, and, if you can get a game, you're definitely going to have a blast.
Gameplay
One of the biggest advantages Battlefield 4 has over the competition is customization. You are given a wide array of often very different weapons to choose from (although you'll have to unlock most). Once you've chosen a weapon, you'll be able to add different scopes and even change the rate of fire, if you choose to, each making for a different kind of experience when playing. It has to be said that some of the earlier weapons feel noticeably weaker, so your early play may put you at a disadvantage.
While it might be familiar, it remains as fun and easy to pick up as it has ever been
During the campaign weapon and special weapon caches are spread about in various places on the map and allow you to freely pick and choose which weapon layout you desire to take into battle. You are only able to access to those weapons you have earned, but this "choose your own approach" option means you can decide for yourself what equipment is best for your current situation.The enemy AI however leaves much to be desired. In great numbers or given a strong vantage point, the enemy can be a decent enough threat, however their difficulty comes mainly from the sheer amount of bullets it takes to down some of them.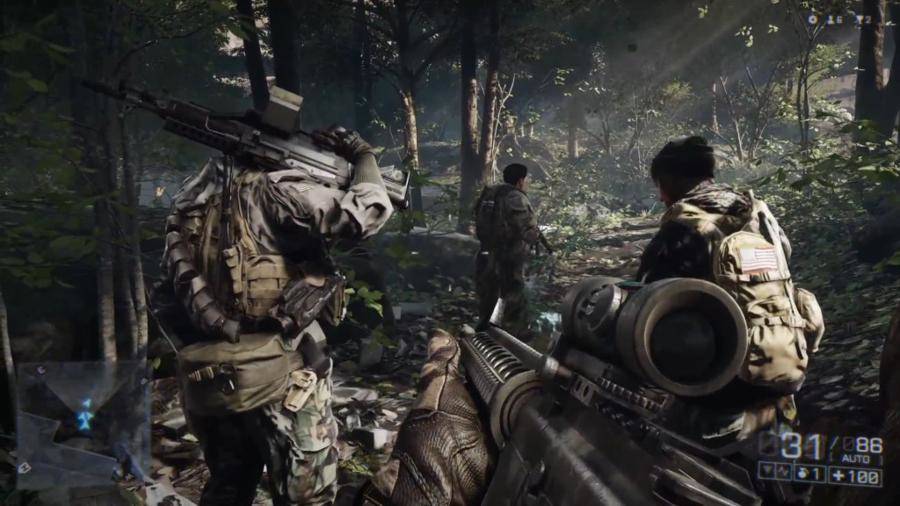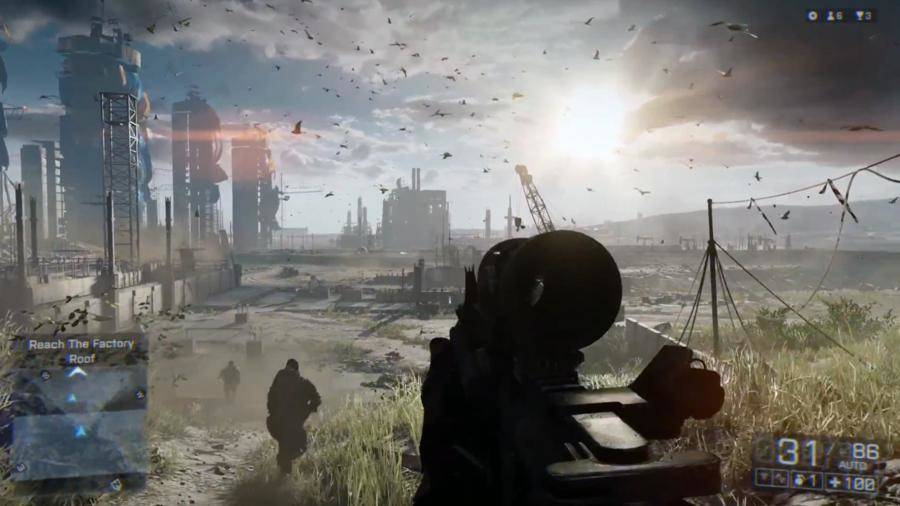 Battlefield 4 suffers from a variety of bugs. Some aren't nearly as bad as others, such as poor collision detection or enemies falling through the floor, but others will break your game. Even the worst glitches on required a reset, but that they're present at all is annoying.
Story
Battlefield 4's story is set in the year 2020, six years after the events of its predecessor. The story places players in the boots of Sgt. Daniel "Reck" Recker, a member of a U.S. special operations squad "Tombstone"The campaign will take you all over the world, having you perform a variety of tasks (and killing a variety of enemies), all the while your squad growing as you attempt to fight off both the Chinese and the Russians. Expect lots of set-pieces and explosions.
Final verdict
Battlefield 4 is a great game, but unfortunately it's full of bugs that end up ruining an otherwise enjoyable experience.Die hard fans of the franchise will no doubt be able to look past the games floors and enjoy all that the latest title has to offer, but newcomers may become irritated by the lag, bugs, glitches that are present throughout.
Positives
Excellent and immersive gameplay mechanics
Great voice acting
Wide array of weapons to choose from
Negatives
Glaring bugs and graphical glitches ruin an otherwise great experience
The campaign missions sometimes feel repetitive
Certain weapons feel purposefully weakened to the point of being useless
Trailer