Red Dead Redemption Might Return
It's been rumoured for almost as long as the infuriating Silent Hill stuff, but it might actually be happening: Red Dead Redemption might be making its return.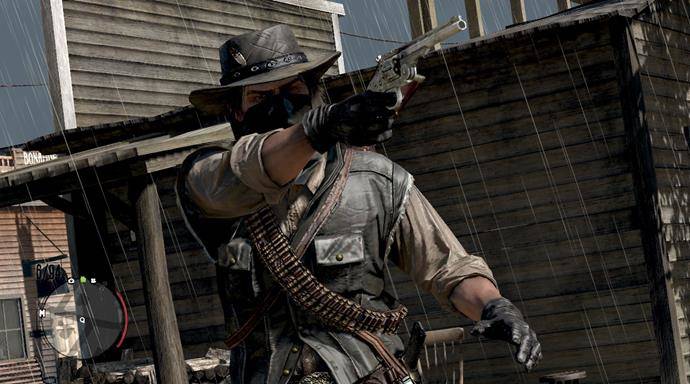 Red Dead Redemption has been rated in Korea. In 2023. And that doesn't make much sense unless it is being re-released in some way or another.
Now that doesn't mean it's the remake that we've all been waiting for and, yes, expecting for the last few years. The rumours were pretty certain – and then they were pretty certain that it had been canned.
But this latest rating in Korea is on top of the original releases. So something new could well be happening.
Naturally, you can't presume anything until it is officially announced. We're still waiting for those Series X specific releases of Dishonored, Wolfenstein and Prey. But it's the closest we've had to an offiical confirmation so far.
This is a remaster that has been long overdue. Red Dead is one of those games that has been trapped for far too long on systems that are no longer supported. And while the Xbox One X/Series X version feels like a remaster in and of itself, it doesn't solve the issue of it being trapped on PS3 elsewhere (and never arriving on PC).
Now's the real pie-in-the-sky moment, though: could this gmae be rebuilt in the Red Dead Redemption 2 engine? The locations all exist, as do many of the character models. Is it possible that this could be more akin to a remake than a remaster?
That was certainly the rumour for a while there. And we can hope beyond hope that it is true. It may feel unlikely though, given the state of the GTA Trilogy at launch.
Red Dead Remake?
But, actually, a remake feels semi-necessary. The characters – especially Dutch – in the original Red Dead don't feel as three dimensional as they appear in the sequel. Revisiting the plot and fleshing out some of the scenarios would feel very welcome, else they will end up appearing jarring. This runs the risk of fans of the original being disappointed. But this is one of those cases where I don't see any other way. Someone playing through Red Dead Redemption after Red Dead Redemption 2 will have nothing but questions.
It would also, potentially, give the developers chance to utilise some of that massive open world from the second game. It would require absolutely no additional world design. That doesn't make it easy – nobody is just conjuring up interesting missions. But it has to be cheaper than Red Dead Redemption 3 would be, right? Utilise the same amazing systems, the same animations, many of the same character models… It's a "new" single-player game without building a world from scratch.
Maybe this is just wishful thinking on my part. Hell, it is wishful thinking on my part. But Red Dead Redeemption 2 was one of the best games of last generation. I enjoyed every second with it. The woefully under-available original, playable in the second game's engine. is too amazing a prospect not to drool over.
And while we're at it, update Red Dead 2 for Series X and PS5. Just saying, Rockstar.