Need For Speed Rivals Review
Need For Speed Rivals Review – Introduction
Need for Speed Rivals is the first new-gen Need for Speed, a franchise that's all about cars, speed and (most of the time) cop chases. In Rivals, you get to choose on which side you are: the cops or the racers. You can switch between the law enforcers and speed addicts any time you visit one of your hideouts.
All Drive
Rivals online engine, All Drive, lets you connect to an online world in which you can drive around, looking for racers to challenge or to bust. The amount of players on 1 server is quite low, with only a maximum of 6. This means, you will barely notice anything of the other players driving around, unless you open your map and search for them.
Rivals has an innovative points system which adds a little gambling feeling to the game
Basically the only moment you will notice you are playing with other players, is when the host turns off his game and you need to find a new one. There is also a leaderboard system integrated which shows exactly how far your friends have jumped, how fast they drove past an speed trap.
Gameplay
While the online functions of Rivals might not be great, it is the gameplay which makes up for it. In Rivals, you get points for almost everything you do. Drifting, jumping, damaging or wrecking other racers or cops, it will all add up. These points can be used to upgrade your vehicle, pursuit techs and, as a racer, buy new cars (You dont need to buy new cars as a cop). As a racer, you can even get multipliers by gaining notoriety. The racer gains points faster compared to a cop, but when a racer gets busted, he will lose all these points. When the heat gets too high for the racer, he can go to a hideout and save his points, losing the multiplier. As a cop, when you arrest one of these speed demons,  you will gain the points he had. As a racer, youll have to take a gamble, should I keep going, or save my points. This adds a layer of risk and reward.
Customization
Finally, a Need for Speed with customization, was the first thing I thought when I read Car personalization in the hideout. When I opened the menu, I noticed that there weren't many options. Rivals lets you change your paint job, rim colors, add vinyls and change your license plate.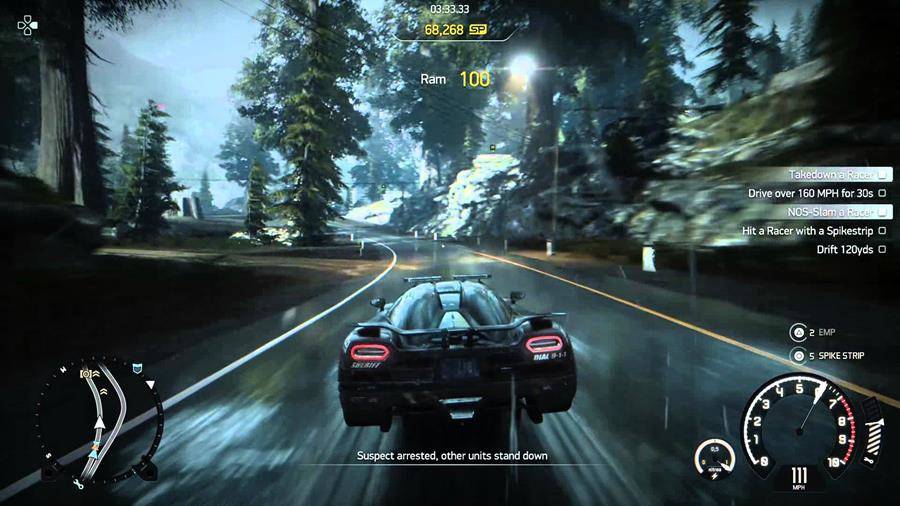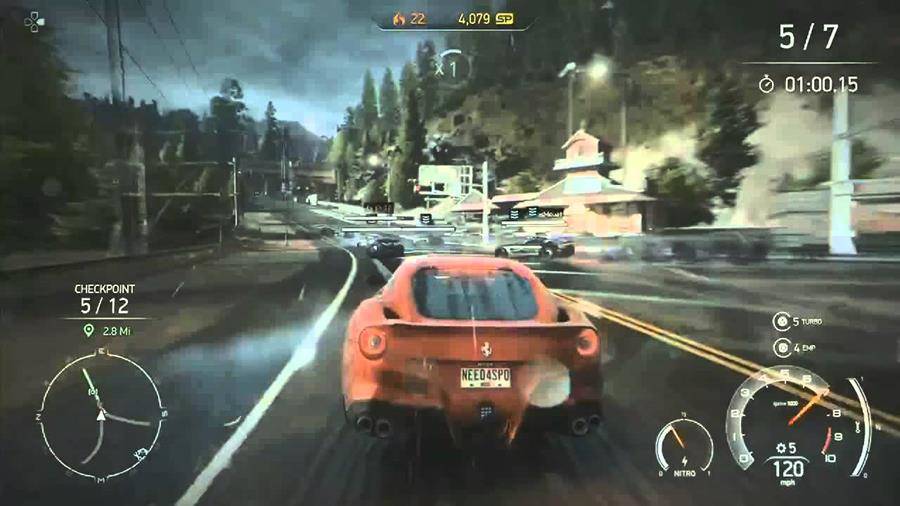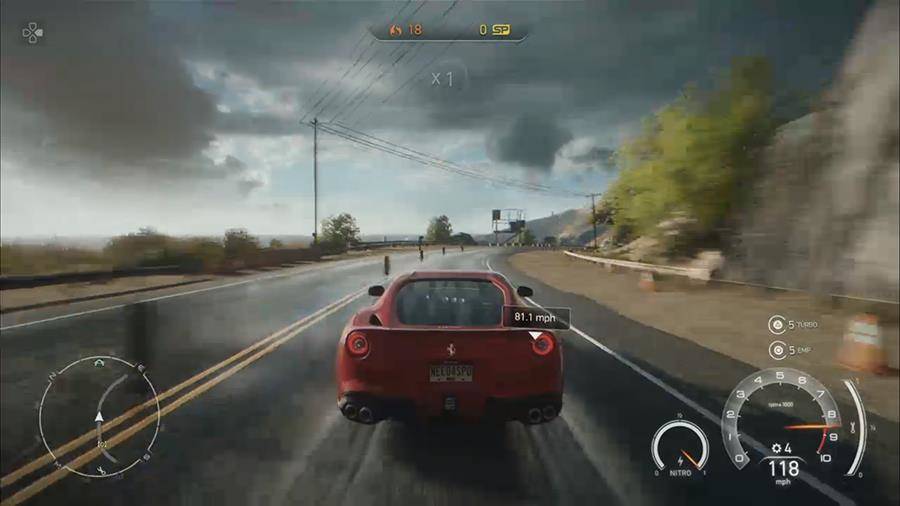 The amount of decals and stripes you can add to your ride are very limited. I wish they would add more customization options to Need for Speed again, I could spend hours in shops, shaping my car exactly like I wanted it to look.
Need for Speed Rivals – Conclusion
In the end Need for Speed: Rivals is a good racing game, not great, just good. Rivals has almost no customization and limited online interaction. At the same time, Rivals has an innovative points system which adds a little gambling feelinggame. The leaderboards make every jump and speed trap a challenge, and you can play as both a cop and a racer. Rivals is host based so you will have some moments when the host leaves and you need to connect to the new one.
Positives
'Gambler' feeling
Great graphics
Play as cop or racer
Negatives
Only 6 players online
Very limited customization
Host based
Trailer