Hand of Fate Review
Card games are great fun when played with friends, but I've never really felt that they have translated well to consoles. Many have tried, but few have been really successful. Hand of Fate is a mash-up between a card game and a hack and slash game and it works really well. Although there are a number of frame rate and lag issues, Hand of Fate is still an excellent experience on Xbox One.
I fully believe this game is so successful because of the mixing of two separate genres. The potential monotony of drawing and playing cards is broken up by bouts of satisfying combat. Hand of Fate was originally a Steam early access game last year, but is hitting consoles this month. It is worth your money and time.
Mixing of Styles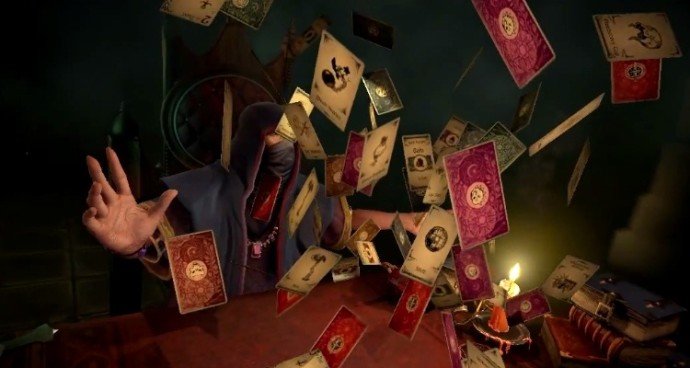 When I first started playing Hands of Fate I was worried by entire fate would be decided by choosing one of four random cards that ultimately decided a decision: either success or failure. Fortunately, action combat which is surprisingly deep also plays a role, making this game excellent.
Each game revolves around moving through a number of cards with the ultimate goal of reaching the boss at the end. Cards range from random event cards – perhaps you stumble on some bandits or meet someone in a tavern – traveling markets and shops, monsters, traps, and an assortment of treasure claiming opportunities. Each move costs food, which can be earned or purchased during the game. The game is a little bit deeper then what has been described here, but some things should be a surprise.
When monster cards are drawn, players are transported to an arena where they fight off the enemies, almost Diablo style. While a lot of this revolves around hitting X to attack and A to dodge, deflecting projectiles with Y takes a bit of getting use to, but adds another element to the fights. Also, luring enemies into hidden traps is also incredibly satisfying, adding to the depth of the limited amount of combat.
Minor Issues
Most games are not perfect, and this one is no exception. What separates the good games from the bad games are how much the issues disrupt the flow of the game. The biggest issue with the game is the sudden drop of frame rate. When the dealer deals cards it happens – not a huge issue – and when players are up against 5 or more monsters; this is where the biggest problem lies. Although I never lost a match because of it, it definitely pulled me out of the experience a little bit.
The other issue I had with the game are the somewhat lengthy load times. The oddest thing is, however, that there doesn't seem to be any standard. Sometimes a match against a group of monsters loaded quickly, while other times it did not.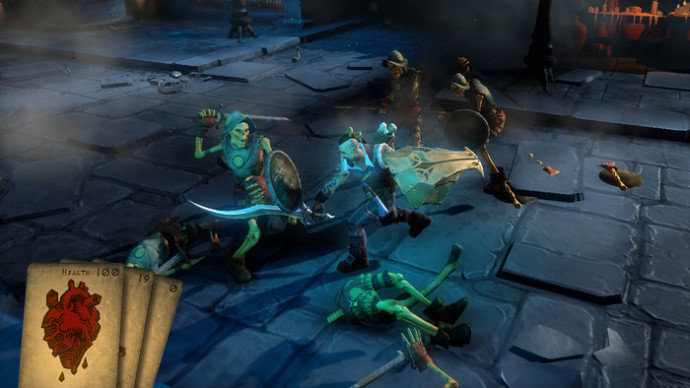 Hand of Fate – Conclusion
If you enjoy card games and hack-and-slash, Diablo style games, you will definitely want to pick this up. The card playing is interesting enough to keep you pushing forward, and the combat is surprisingly deep. If you are looking to fill the lull between big, AAA releases, Hand of Fate is definitely a great option.
Aside from Xbox One, Hand of Fate is also available on Steam!
Can my Kids play Hand of Fate?
Hand of Fate deals with themes of death and heroism, but nothing is graphic or over the top; combat is surprisingly tame. Anyone who can understand and grasp the concepts in the game can play this title.
Trailer