Save the Snail HD Review
Save the Snail HD – Introduction
You have no idea how difficult it is to be a snail. There are traps everywhere – hammers, spikes, pins, deadly drops – and that's before you even begin to think of falling rocks and the hot sun. It's not easy to be a snail, and so it helps to have someone around to strategically throw you around, protect you with pencils and help you avoid things that may just kill you.
In Save the Snail for iOS and Android, you're that someone.
A Walk Through the Garden
Save the Snail is a physics based puzzler from Alda Games. You have a short amount of time to drop items (such as buttons, coins or pencils) in such a way to protect your snail-friend from either falling rocks or deadly sunlight. Each level has a set amount of items you can utilize, and you'll use them to either physically knock the snail into protection or you'll build it yourself.
Each level takes only a couple of seconds, and two or three attempts is usually enough to perfect your movement in such a way that you can save the snail quickly and accurately. This awards a certain amount of stars – three for each level – and it's quite good fun to earn them all.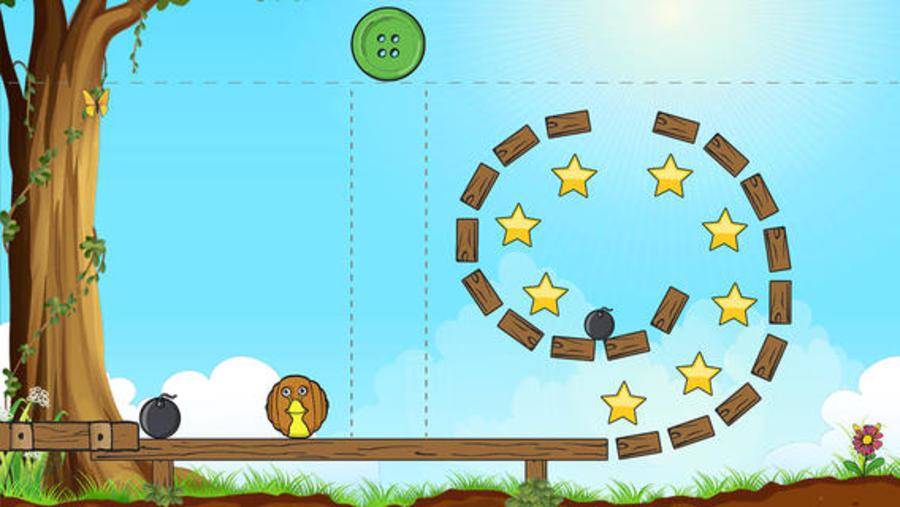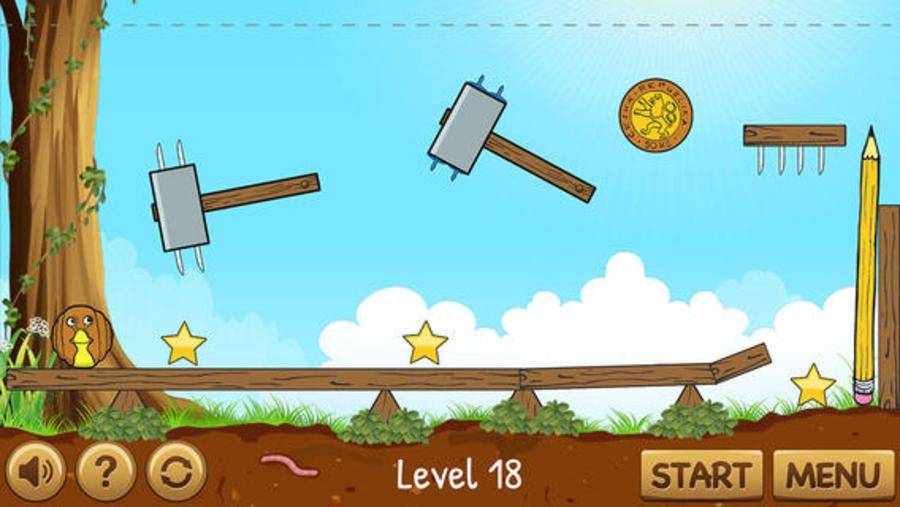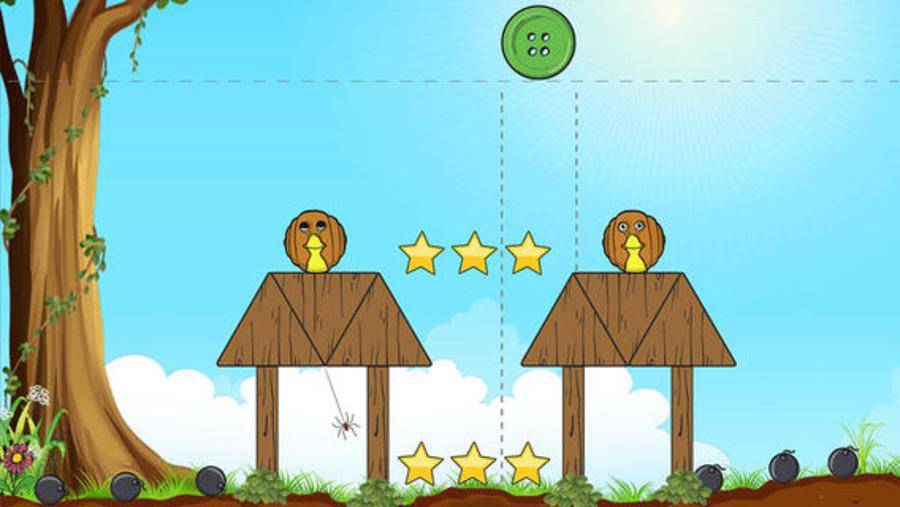 It won't require much thought to work out what you'll need to do in each stage – Save the Snail isn't going to be much of a brain teaser, as you generally just have to work out where the Snail needs to end up and then build back from there – but it's enough that it never feels repetitive or dull. You're going to be working out something different each time.
Buying Levels
Each individual stage is beautifully designed with hand-painted graphics, and the snail's conversation is constantly smile-provoking. Amusing enough to endear the "character" to you, but not so in-depth that it begins to get repetitive, that the graphics and sound design has been done so well is one of the best parts of Save the Snail.
Save the Snail is a decent game that will either disgust you with its random IAP demand or charm you with its beautiful graphics and interesting puzzles
The enjoyment is a little short lived, however, as only 11 of the 24 levels available in Save the Snail are actually playable. When you reach level 12, you'll be asked to enter your password and when you do, it'll ask you if you're sure you want to buy the 13-level expansion. For fans of the first half of Save the Snail, this 69p/$1 is absolutely nothing, and you'll continue to enjoy it. Personally, I felt a little bitter at how it was thrown at me, especially when there's no mention of IAPs on the iTunes page.
Save the Snail HD – Conclusion
Save the Snail is a decent, if slightly short game that will either disgust you with its random IAP demand or will charm you with its beautiful graphics and interesting puzzles. More likely, both will be true, and it'll leave a bad taste in your mouth.
Try it out, the first few levels are well worth seeing. You'll finish it in half an hour and then the rest is up to you.
Positives
Beautiful hand-painted graphics
Decent puzzles that don't stress or attempt to be more than good fun
The audio design is great, with a special mention of the snail's voice work
Negatives
A random IAP about half way through that demands you pay or else you can't continue