Sonic The Hedgehog Review
Introduction
The original ports of the classic Sonic franchise to iOS were not so well-received: running on a terrible, cheap-looking emulator, the various Sega classics (be it Sonic, Streets of Rage, or others) just looked and played like crap. Enter Christian Whitehead, who Sega brought in to develop ports of Sonic games using his engine. The first result of this, 2011's Sonic CD for iOS was such a success, it only made sense for them to go back and tackle some of their other blue hedgehog-starring releases – this continued last week, when the 2.0 update to Sonic the Hedgehog hit, a complete revamp from top to bottom.
Gameplay
The previous Sonic mobile port was full of jagged pixels, unstable frame rates, and a noticeable lack of effort when it came to designing virtual controls: Christian Whitehead's retro engine handles all of this, turning a lackluster port into a worthy mobile update in an instant. Enhanced graphics, the full soundtrack in all its chiptune glory, and optimized controls (simplified to a virtual joystick and one button): if it was on a Sonic purist's wishlist, it's included in Sonic the Hedgehog.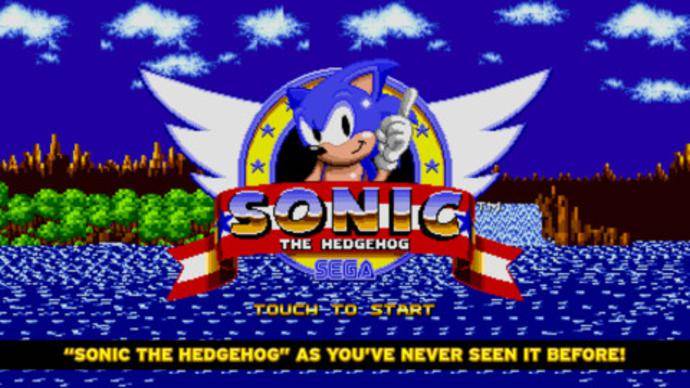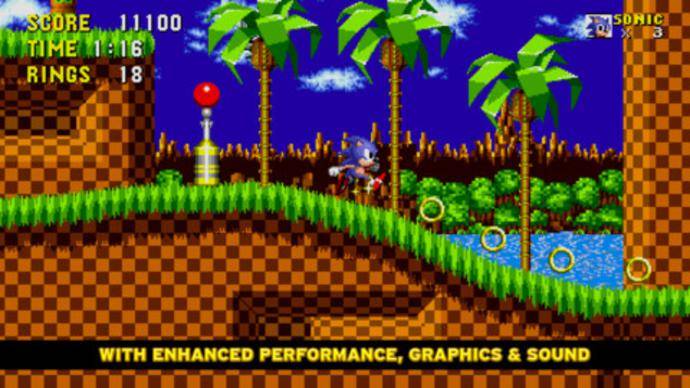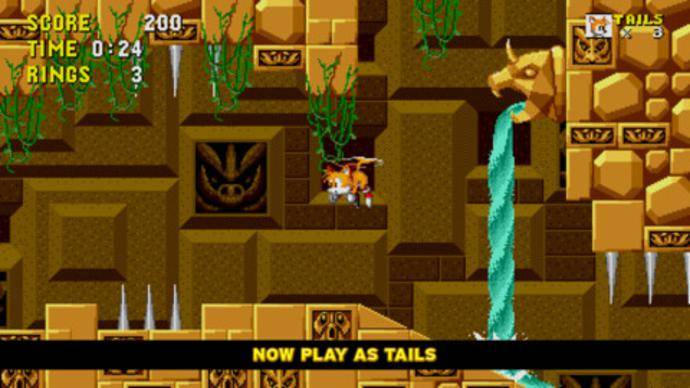 Best of all, Sonic adds the ability to unlock Tails and Knuckles by beating the game, adding new replayability to a 20-year old title (quite an accomplishment, given the amount of re-releases we've seen of the game over the years). And playing as Tails and Knuckles is rewarding in itself: the ability to fly and climb walls adds a whole new layer of discovery to the game, allowing a new generation to really appreciate the beauty of the game's complex level designs – including its biggest secrets.
Conclusion
Top the package off with the ability to save games, a time attack mode, and hidden debug cheats that reminisce back to the tricks of sound tests in Sonic games on the Genesis, and the new, updated version of Sonic is a no-brainer for any fan of the blue mascot, or platformers in general. Although Sonic CD is arguably the better game (the ability to time travel is still one of the coolest platformer gimmicks in gaming history), the iconic gameplay and design of Sonic is certainly worth the cost of a cup of coffee to have on your iPhone, iPad, or Android device.
Trailer