Casino gaming options on PS Vita

It's obvious that anyone who buys a PS Vita likes the idea of portable gaming, and of course, players get a great variety of choice in the games that they can play on it. However, if gambling's your thing, then the PS Vita doesn't really give you much in the way of casino options.
As it stand there are some casino-esque games available to play on the PS Vita, but they have one common downside – none of them are real money games. Playing casino games with virtual chips can still be fun, but at the end of the day, when you win $5000 of play money, it leaves you with a rather hollow feeling of success!
Of course, if you want to play with real money, there are plenty of options away from the PS Vita. The choice of cash gaming sites grows by the day, it seems, and now many of those gaming sites like bgo, Gala Casino and Sky Vegas have a selection of their games available to play on a mobile so you still get the portability. The days when you had to download casino software onto your pc to play real money games seem a long time ago now.
For instance, when you visit no deposit casino you'll see that games that you can play on a mobile include a number of blackjack and roulette games, video pokers and a wide choice of slots. And when you put that against playing the casino choices on PS Vita, playing for real money is obviously so much more appealing.
However, there could be some merit in playing those kinds of games on the PS Vita. For a start, you're never going to lose cash in the process, and that's always an advantage. But it's also a good way to try out different casino games and learn how to play them, without having to waste any real cash if you happen to make foolish rookie choices in a game.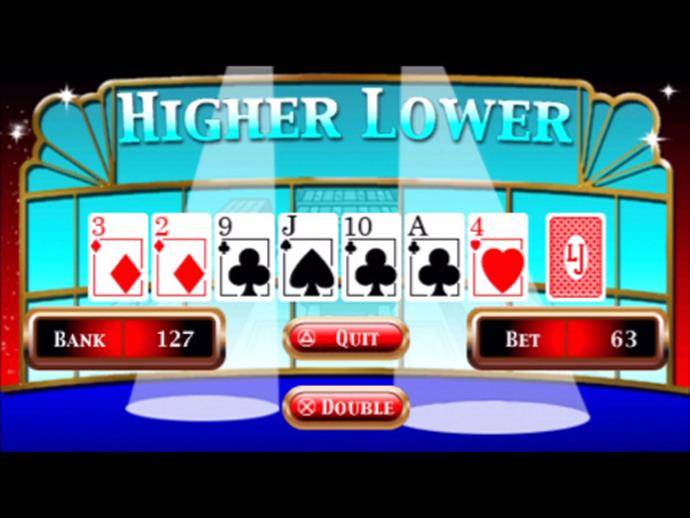 One casino game for PS Vita is Card Shark. This is actually a compendium of five games – blackjack, five card draw, Texas Hold'em, Higher or Lower and solitaire. While it's quite a good gaming mix, the graphics aren't brilliant on Card Shark. You can also download PSP Payout Poker & Casino, which has 12 games, including baccarat, craps and different slots. For even wider gaming choice, there's PSP Hard Rock Casino which can be downloaded onto the Vita and has 20 games, but this still doesn't come close to the gaming variety you'd get on a casino website.
As the PS Vita has internet connection, there is the potential for Sony to introduce real-money games at some point in the future, in order to compete with the casino websites for that share of the market, but in the meantime, anyone who owns a PS Vita probably puts it down and goes online when they want to play casino and keeps the Vita for other games.