Pokemon Battle Trozei Review
Pokemon Battle Trozei Review – Introduction
If you've never heard of Candy Crush Saga then you might live under a rock.  Match 3 games are insanely popular, and have for the most part taken over Facebook and mobile.  So, why shouldn't Nintendo attempt to profit from the craze?  They did, and paired it with one of their most popular franchises, Pokemon.
Basic Games are Better on eShop
Thankfully, Nintendo did not attempt to make Pokemon Battle Trozei a cartridge release.  Any potential price tag would just not be worth it.  This is not to say that Battle Trozei is a bad game, however.  In fact, I quite enjoyed my time with the game, but I realized it's more of a fancy match 3 mobile game then a full fledged 3DS release.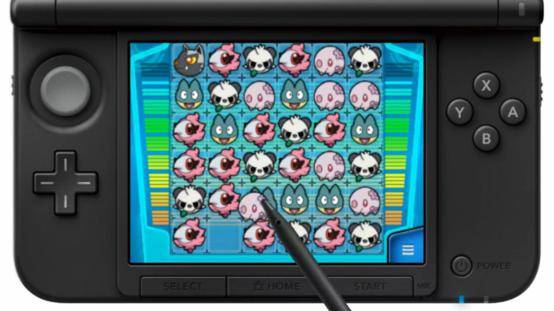 There is not a whole lot to say about this title.  Instead of colorful orbs, candy, or what ever else match 3 games are using today as icons, the screen is littered with different Pokemon representing some of the Pokemon's different elements.  Three Fennekin will create a fire move, useful against grass.  Three Frokies will produce a water attack, especially effective against fire.  This is what sets Battle Trozei apart from other match three games.  They harness what worked for the Puzzle Quest franchise and added an additional layer of depth via elemental battles.
Nothing New, But a Fun Experience
I cannot say that I've ever felt a match 3 game was a good game.  But good or bad, match 3 titles are incredibly addicting, and giving me the added challenge to catch them all really pushed this game from a forgettable experience to a daily ritual.  Visually and  audibly, this game is average.  But the Pokemon twist, a decent price, and the ability to launch and play within seconds makes this a must win for match 3 fans and Pokemon enthusiasts.
Positives
Another great Match 3
Pokemon integration
Elemental battles add depth
eShop title, not cartridge release like predecessor
Negatives
It is another match 3 in a saturated genre
Forgettable audio and visuals; no Pokemon X/Y production value
Trailer