New Nintendo 3DS Coming to Japan October 11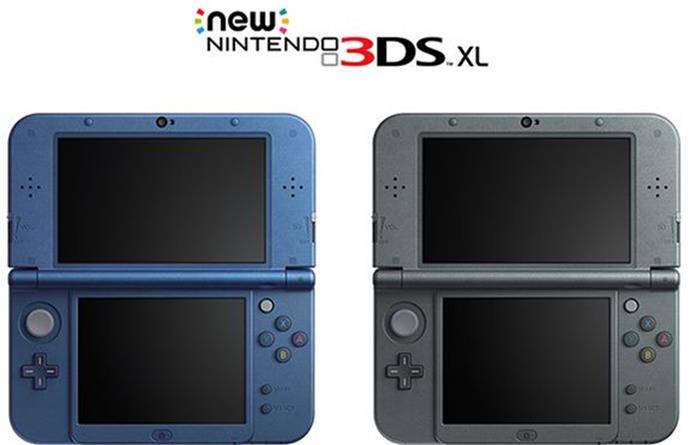 Nintendo never ceases to amaze me. After huge DLC new for Mario Kart earlier this week, Nintendo continued their strong end to August with a Japanese Nintendo direct where they announced a new 3DS with a ton of new features.
The New 3DS and the New 3DS LL (XL for the rest of the world) will be available in a variety of colors, including blue, black, and white. Like the Wii U gamepad, NFC support will be built directly into the 3DS, making the use of Amiibo's incredibly easy.
Remember the awesome C stick on the Gamecube controller which was often used as camera control. That is back on the 3DS, and it a very welcome addition. I personally am tired of trying to maneuver the camera with the shoulder buttons. A  C stick gives players more options for the camera.
Speaking of camera, the New 3DS camera will be more useful than ever before. Besides the ability to take photos, the camera will also keep track of where your face is, meaning you will experience less blur on the screen as you shift your body. The camera will track your face and alter the screen accordingly. On the current 3DS, moving your head even slightly will result in a blurry screen. If this works as well as the direct makes it seem, this will be a huge improvement over current models.
A few other features include a faster CPU, an improved web browser, and the ability to do a wireless data transfer between the 3DS and a PC. Nintendo is also bringing back the Gameboy Micro swappable covers, allowing users to customize their 3DS in any way they desire.
The New 3DS and the New 3DS LL launch in Japan on October 11, 2014. The prices, when converted to US dollars, are about what the systems are costing now. It will be around 150.00 for the New 3DS and 180.00 for the New 3DS LL.
Stayed tuned to GamesReviews further information on the inevitable international release, as well as a system review!