FCB Pinball Review
FCB Pinball Arcade Review – Introduction
If you have ever played a real pinball table, or even better, been to a pinball arcade, you will understand what makes a truly amazing experience. Each table uses the same basic gameplay mechanics but adds varying degrees of difficulty and depth to craft the 'perfect' pinball experience. On mobile platforms, Zen Pinball has paved the way for what pinball should feel like on your phone or tablet; they have set the bar for what good pinball is. Legendo Entertainment has their own Pinball client, but chose to release a standalone project: FCB Pinball, the official pinball app of the Barcelona Football Club.
Not Just Pinball on a Pitch
FCB Pinball is bright and vibrant; don't go in expecting pinball on a soccer pitch as this is not what you will encounter. However, the developer has cleverly included almost every element in soccer: penalty kicks, corner kicks, goal scoring, and more. Although it may appears as if this game caters only to Barcelona fans, anyone with an appreciation for football and pinball will get a lot of enjoyment out of this game.
Can You Screw up Pinball?
The game utilizes the typical mobile control scheme. You tap on the right side of the screen for the right bumper and the left side of the screen for the left bumper. Putting the ball past the keeper will initiate objectives which needed to be completed. For example, one objective has you launching the ball up a ramp to the left of the table multiple times. This system seems to work well. 
Hardcore fans, however, will probably find more fun elsewhere
The table does have its shortcomings, however. Since there is only one table, it is unlikely you will put a lot of time into this app. This may be a good thing, however, as I found myself more frustrated trying to read what my score and objectives were via the faint, transparent box that appeared at the top of the screen, which  was covering a bit of the table as well.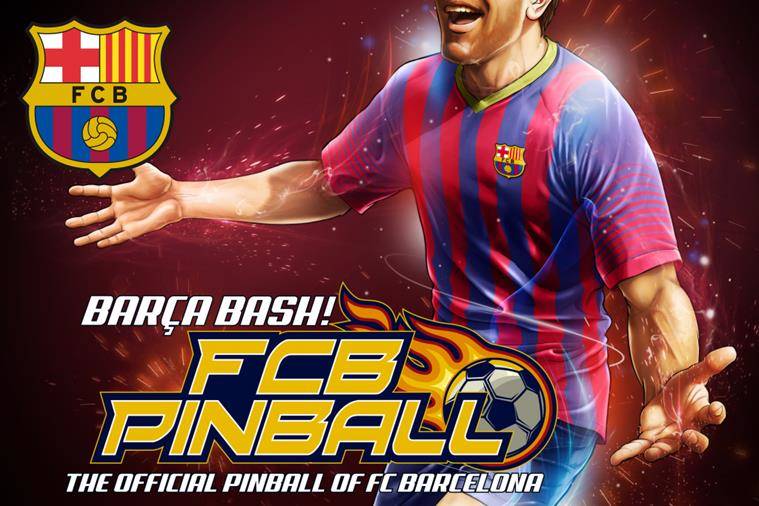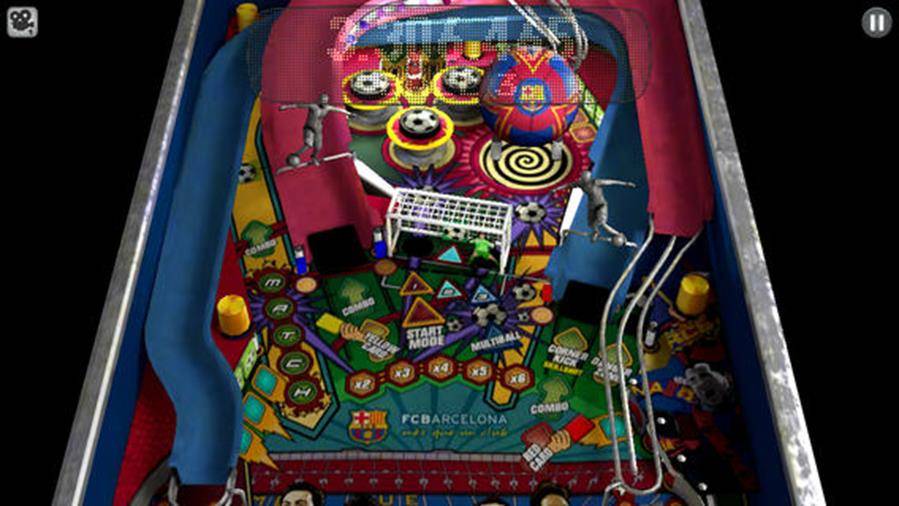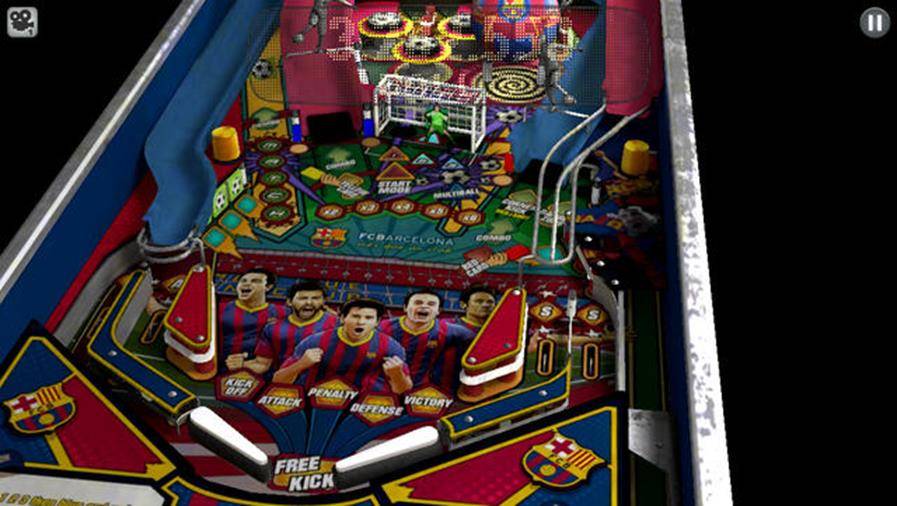 FCB Pinball Arcade Review – Conclussion
I spent a brief amount of time with FCB Pinball, and for the most part, enjoyed what I saw. I was never one to score a lot of points in pinball in the first place, so the faint scoreboard ended up being a minor issues for me; my games eventually became more of me attempting not to lose my ball rather than trying to complete multiple objectives. Hardcore genre fans, however, will probably find more fun elsewhere.
Positives
Great use of football related ideas..
Strong pinball controls
Sounds great, good visuals
Negatives
Hard to read objectives and scores
Very specific audience
Trailer