Afterglow AG 7 Xbox One Headset Review
Performance Design Products is an industry leader in the video game accessories department, and if their E3 was any indication, they are not slowing down. There products line the shelves of retailers around the country, and cover everything from Wii U to Xbox One and 360 to PS3 and PS4.

One product that has yet to launch in Canada or the United States is the Afterglow AG 7 Wireless Xbox One Headset. With an MSRP of 99.99, I can definitely say that you will not be disappointed if you choose this headset.
If It's Not Broke, Don't Fix It
The classic Afterglow look is probably here to stay; if I`m going to gripe about Afterglow products, it would probably be the look of the product. Each headset looks strikingly similar to the last. It`s probably a marketing tool: if you have ever owned an Afterglow headset, you can point one out from a mile away. By using a repetitive design with minor tweaks, PDP have definitely created some brand awareness. Everything you come to expect from an Afterglow product is here: controls to adjust game audio and chat audio, auxiliary jack so you can connect to a mobile device, a large button on the cup to turn the headset on and off, and a mode button near the microphone to swap between two audio settings, bass boost and pure audio.
The green glow – to represent Xbox I assume – is present, but like past headsets, there is an option to turn this off. In my personal opinion, the glow on the After GLOW products is a nice idea, but an unnecessary battery drainer.
True Wireless Is Here
The way Microsoft designed headsets to work on their Xbox One was terrible. In an age of wireless everything, why Microsoft ever thought it was a good idea to sell an adapter for the controller that people could plug their headsets into boggles my mind. This is PDP`s second headset on Xbox One – our review of the the Afterglow Karga is here – but first completely wireless one. Before now, I actually have been using the Afterglow Nur PS4 headset – our review of that product here – but connection issues trying to get it to work on my Xbox One and microphone issues have made me go back to my wired Karga headset. In a house with kids who need attending to, and a beer fridge that is in another room, I've always had to either carry my controller and connected headset with me, or take off the headset. With up to 100 feet of range, I can walk around my house wearing my AG 7 headset, never having to worry about connections to my controller.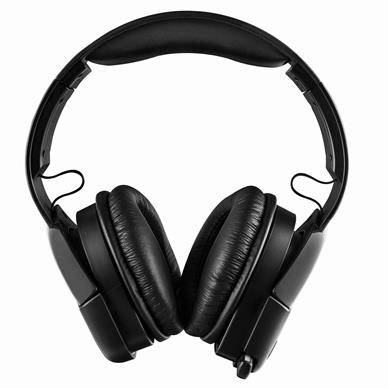 The Afterglow AG 7 uses the same technology found in PDP`s other wireless headsets. A USB dongle plugs into one of the USB ports on your Xbox One to wirelessly transmit both your game and chat audio. The sound is very crisp – this headset has the 50mm Neodymium drivers found in most of PDPs headsets now – and I have NEVER heard any distortions or any chat drops. My chat experience on the AG 7 was much better since PDP decided to reintroduce the boom microphone, absent in a few of their previous headsets. For the price, I question whether there really is a better headset.
Minor Gripes
Two things bum me out about this headset, although neither is a deal breaker. First, after having a stand included with my Afterglow Nur headset, I`m disappointed to see no stand available in the box – or available as an option online. Understandably, not including a stand definitely cuts down on the price of the headset – it would have been a nice extra option as a headset accessory. My second issue is the size of the ear cups. For longer gaming sessions, I prefer ear cups that completely surround my ear. These rest on my ears. while the band going over your head is insanely comfortable, the ear cups can be an annoyance after a few hours of playing.
Off Xbox Use
This past week I was in Toronto attending a Nintendo of Canada event and I thought I would take my AG 7's along to use on the drive, and while playing the games at the event. While I usually prefer earbuds when walking around, I barely noticed the AG 7's on my head. Their lightweight design is some of the best PDP has ever developed. I even had a lot of people commenting on their interesting design and asked where they could get a pair.
Conclusion
There is no better headset for Xbox One for the price you will pay. At a very reasonable 99.99, this headset packs the punch of headsets which cost double. I used this headset while playing Batman Arkham Knight, Elder Scrolls Online, and the Witcher 3. When comparing the audio and chat quality with a premium headset from another company, there was little difference. Unless you really want to shell out money for a headset offering 7.1 surround, the Afterglow AG 7 is the perfect option for your Xbox One.
Author's Note: When the AG 7 Headset is widely available we will update and boost this story for your convenience. For more details check out Performance Design Products's website.