Xbox Acquisition Rumours Return (….again)
It's been five minutes so, of course, it's time to start talking about who Microsoft are going to be buying this week. Acquisition season never ends.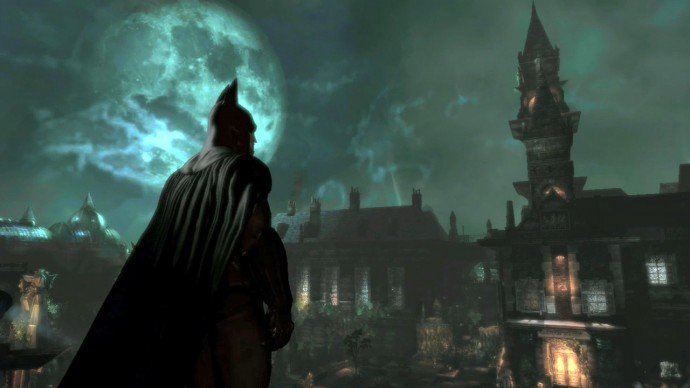 Despite the fact there's been a bevy of buzz since the Bethesda purchase last year, Microsoft have stayed tight-lipped about who they're going to buy next. We know it's a matter of when, not if. Execs at the company have said as much. But the when bit is just the question.
Insiders have spent the last 12 months hinting that big purchases are happening behind the scenes. There were multiple purchases happening over the E3 period – purchases that have yet to be announced. Microsoft were deep into talks about Warner Brothers and Square Enix, allegedly. And while not all of these have to be false – things could have just changed – this much smoke probably means we're dealing with a smoke machine, not a fire.
Believing the Xbox Acquisition Buzz
The latest acquisition rumours were trigger by Skullzi, who said:
https://twitter.com/SkullziTV/status/1438522390414168067
https://twitter.com/SkullziTV/status/1438530447533817860
Since then, several other insiders have posted gifs hinting that they know what's going on, and that it's going to be big.
That's led the Xbox community to go wild again. Alongside regular entries in the "Xbox Buy Bingo" like Sega and Ubisoft, we're now seeing unchecked excitement about the potential for EA or Take Two to join the Microsoft family. And while Sega and Ubisoft make sense – specifically the former – the latter two not so much. Fifa and the like will never be an exclusive title, and beyond that EA aren't bringing much to the table. Granted, having sports titles in Game Pass day one would be massive. A stroke of genius actually. But it's a risky business, buying something that'll never be exclusive. How do you ensure PlayStation casuals don't just keep buying on PlayStation? The time to convince people which console to go with was probably 12 months ago. Not 6 months after announcing the aquisition.
Sure, you get Mass Effect and Battlefield too. Does that make all this effort worth it?
Take Two is exciting on the surface. Grand Theft Auto and Red Dead Redemption are some of the biggest games of the last generation, and ensuring that is on Game Pass day one would be huge.  But in return for that, you have to pay far in excess of Bethesda and you get far less in return. It's a pipe dream, and not a very good one.
Living the Dream
There's no question that Xbox is going to be buying more companies. Some will be big, some will be small. Whenever anybody questions this, I remind them that Microsoft once said they ultimately wanted subscribers in the billions. You have to think of every move today as a step towards that goal.

For that to happen, Game Pass needs to be the de facto gaming platform. Everything of value needs to be on there and, arguably, you need to starve the competition. That's either through being such good value that you have no choice but to be a member, or through acquisition after acquisition that mean you don't miss anything important. I've said it before: the Final Fantasy timed exclusivity isn't going to go unchecked forever. Timed exclusivity is just poking the bear.
But all of this is academic, because until something official happens, it's all just speculation. And speculation. And more speculation. Hopefully, for once, it begins to come of something.