Best Multiplayer Games on Xbox Game Pass
If you are looking for a new multiplayer game, you will definitely find it in the Xbox Game Pass. Because no matter whether you play on the console or PC: The selection is very extensive! It can be difficult to make a decision right away. That's why you will find a list of the best titles.

And if you're looking for multiplayer games in particular, whether it's co-op or competitive, the choice doesn't get any less difficult. Xbox Game Pass has a large selection of games covering almost every taste or potential style, but if you are looking for the ultimate gems among your multiplayer choices. And with an Xbox Gift Card, give you the freedom to select the gift you want. It can be used to purchase the best full Xbox game downloads and apps.
Dead by Daylight
Dead by Daylight is an asymmetrical survival horror game in which five survivors battle one killer. The former has to repair a number of generators in order to escape the play area. The latter must prevent them from doing so. This remains varied, especially thanks to the numerous different killers with their abilities. For example, you can hunt down the survivors as a sword-wielding samurai, but also as a nemesis from Resident Evil 3.
Suitable for If the usual multiplayer titles, in which everyone plays by the same rules, are too uninteresting, you should definitely take a look. But even those who have a weakness for innovative horror games will find what they are looking for with Dead by Daylight. Because the monster is always controlled by another player, it always remains unpredictable.
GTA 5
GTA 5 not only offers an extensive single-player campaign in which you can let off steam as a gangster in an American city, but also a multiplayer mode called GTA Online that has been very popular for many years. In this, you and your fellow players complete missions for a wide variety of clients. However, PvP also plays an important role.
Suitable for If you want to do a few crooked things with your friends, GTA 5 is the best choice. From small jobs to large-scale robberies in which everyone takes on a different task, everything is included. Apart from that, you can also let off steam in numerous PvP modes or do mischief in the open world.
Halo Row
Halo is a sci-fi shooter in which you fight an alien invasion with a super soldier called a Spartan. The game became popular on consoles mainly because of its PvP, which offers numerous varied modes. However, you can also play through the entire campaign from all of the six parts included in the Game Pass in co-op. In autumn 2021, Halo: Infinite will be the latest offshoot of the Halo series .
If you enjoy SciFi and exciting PvP battles, you should try Halo. But story fans will also get their money's worth here and can experience the thrilling struggle for survival of mankind against the Combine.
Rainbow Six: Victories
Rainbow Six: Siege says goodbye to the single player campaigns of the older titles and focuses entirely on the multiplayer mode. Here you have to work together in a team of five players and skillfully use the special skills of your operator such as booby traps or EMP grenades to win a round.
Everyone who loves tactical shooters and likes to proceed deliberately instead of just shooting wildly will get their money's worth here. But you should be interested in PvP. There is also a co-op mode, but it is more for training purposes than losing yourself completely in it.
Red Dead Online
Red Dead Online is in the same vein as GTA Online, but you will become a gangster in pioneering America. Instead of cars, you steal horses here and the big city gives way to the Wild West. This also gives rise to other tasks. Here you are planning raids, but you can just as easily work as a botanist and other professions.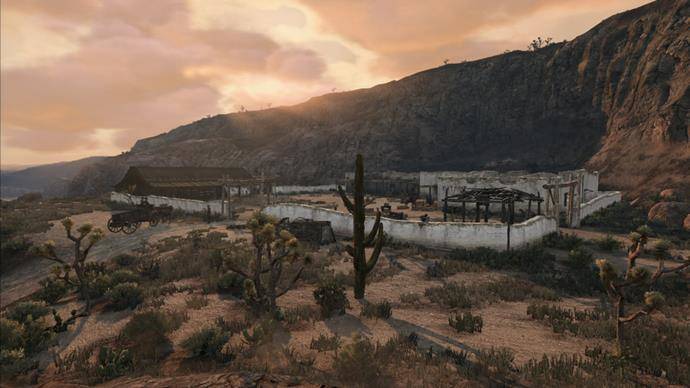 Red Dead Online is a real festival for fans of the Wild West. But even those who just want to play a few rounds in co-op will enjoy the title. And of course PvP is also inevitable. Because what would this time be without duels in the blazing midday heat?
Titanfall 2
Titanfall 2 is characterized primarily by two aspects: The Movement and the Titans. You are nimble on the move, running along walls and pulling yourself through the map with a grappling hook. After a short time you can also summon a combat robot called Titan, which is a bit more sluggish, but distributes it all the more. Although the game is widely praised for its campaign, the core aspect is clearly the PvP multiplayer.
Titanfall 2 is based on Call of Duty in terms of core gameplay. Fans of the famous shooter brand can therefore access it without hesitation. But even those who can't do anything with CoD and are looking for an innovative multiplayer shooter will find what they are looking for in Titanfall 2. You have come to the wrong address here if you are looking for slower games.