LEGO Lord of the Rings Makes it to iOS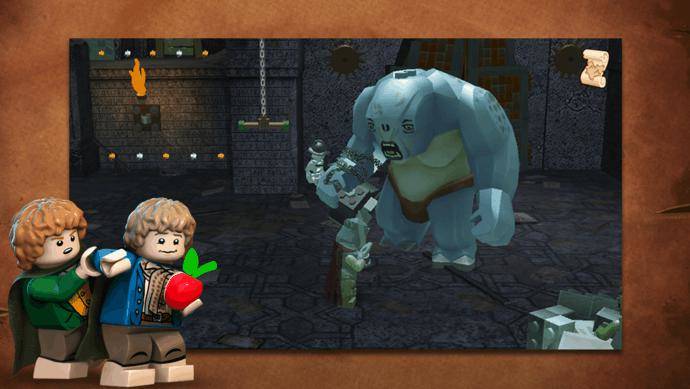 Relive the Fellowship's adventure all over again, this time on your iOS device. Warner Brothers have announced that they're bringing LEGO Lord of the Rings to iPhone, iPad and iPod Touch, at only £2.99.
It looks like it's based on the handheld version of the game – the same you would have played if you bought LEGO Lord of the Rings on Nintendo 3DS or PlayStation Vita – so things are a little different to the version on consoles and PC. The layout of the levels are changed, the way you get around is different. Both were fun enough, each came with their own problems.
From the press release:
"The team at TT Games is excited to finally bring gamers the iOS version of the thrilling videogame adventure LEGO The Lord of the Rings that they've come to love playing on their console and handheld devices," said Tom Stone, Managing Director, TT Games Publishing. "And we've implemented the same quality gameplay mechanics with enhanced features specifically designed for the iPad, iPhone and iPod Touch."
With over 90 characters to choose from, and a variety of control schemes, LEGO Lord of the Rings will be well worth checking out if you're desperate for some adventure ahead of The Hobbit, and haven't played the originals.