Warrior Orochi 3 Ultimate Coming soon to Ps4 and XBOX One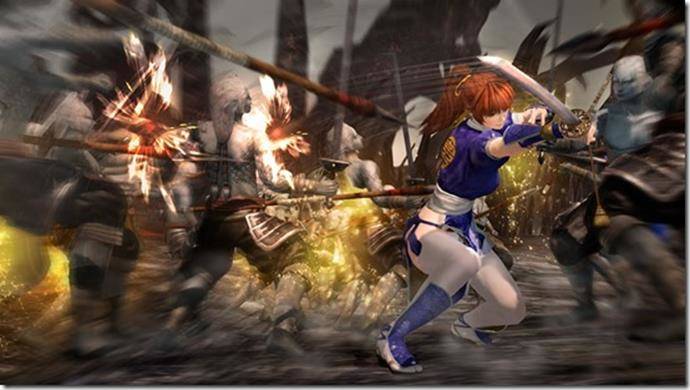 Tecmo Koei Europe announced today that  the latest in the Warriors Orochi series is currently in development. Warriors Orochi 3 Ultimate is coming to PS3, PS4, PSVita and the Xbox One and contains the full Warriors Orochi 3, as well as new stories and features. It is the first in the series to be released on the flagship PS4 and Xbox One systems.
Koei is bringing a plethora of new features to the Warriors Orochi 3 Ultimate adding new life and vitality to the series. One of the new features being touted is the One Warrior against a Thousand battles, a mode that adds extra enemy characters onto the screen (up to 100). The progressive AI is said to add to the intensity of the battles and this is furthered by Aerial Special Attacks and a new system called Triple Rush which will allow the player the ability to alternate between individual characters.
There are new characters coming as well as some crossover characters. The game will have 145 playable characters, 9 of which are new characters and cameos from the likes of Xu Shu of Dynasty Warriors and Rachel from Ninja Gaiden. More will be announced closer to release.
Koei also confirms new Lands and Stages that draw from the dark and sinister imagery of the series. In addition to the series specific stages and lands, the game boasts some stages from Atelier, Ninja Gaiden, Dynasty Warriors and Samurai Warriors.
 Be looking for Warriors Orochi 3 Ultimate when it is released in Europe and North America this fall.