Quest of Dungeons Is Coming to the Wii U and 3DS
Quest of Dungeons was previously on Xbox One, PC, MAC, and Linux. Now the game is coming to the Wii U and 3DS. We'll tell you more about this game and why you should be excited for it!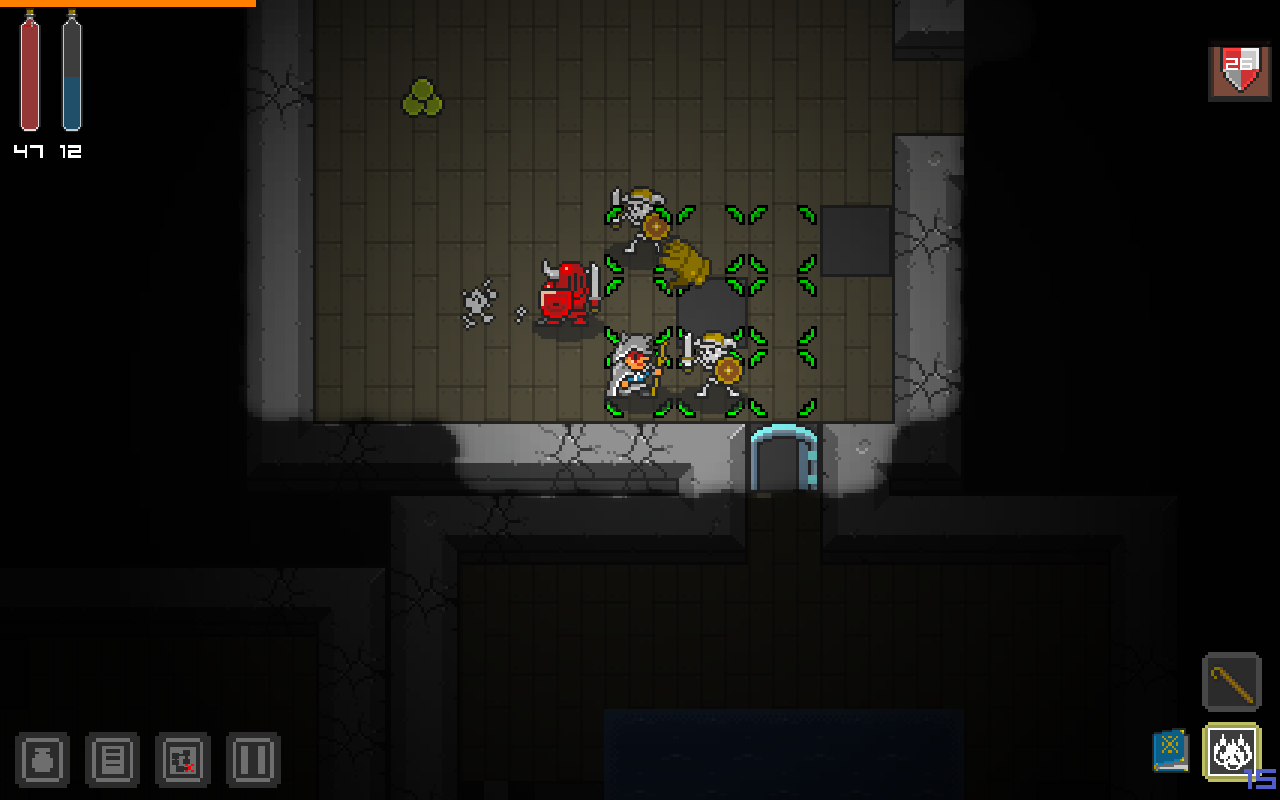 Quest of Dungeons is coming to the Wii U and 3DS. The game is a dungeon crawler where you choose from one of four classes: Assassin, Wizard, Warrior, or Shaman and then go into randomly generated dungeons. You never know what you'll find in each dungeon, enemy or item wise! Here is how the game is described:

" By playing as either a Warrior, a Wizard, a Assassin or a Shaman you have to traverse dungeons, defeat enemies and loot everything you can in order to survive. You can learn new skills in Tomes you find along the way and buy/sell items at shops.
The entire game is procedural so you won't find items/enemies in the same place each time you play.
Features
– Procedural dungeons
– Procedural weapons
– Boss encounters
– Quests
– 3 Difficulty levels
– Permadeath – Once you die, game over man, game over!
– Shop – buy and sell items/weapons
– Leaderboards – compare your Adventure points with the community "
The game currently has no release date for Wii U or 3DS! You should definitely be excited for this one though, especially if you're a dungeon crawler fan. The graphics do look pretty simple, but the gameplay looks very addictive. Personally, I love randomly generated dungeons. Look at games how well games like Steamworld Heist and Don't Starve used them. Randomly generated dungeons add a ton of replay value to any game. Of course, we have to hope that the combat will be addictive enough to keep you playing. There is no Wii U or 3DS footage of the game yet, but the footage I saw of the Xbox version looked pretty good!
Why don't you take a look? Here's the footage:
I hope Quest of Dungeons has crossbuy! It would be great to have this game on both systems for the price of one game.
Hopefully we'll hear more about Quest of Dungeons soon! We'll let you know the latest when we hear it.
Let us know in the comments what you think about Quest of Dungeons! Is this something you'd pick up on the 3DS/Wii U?
Source: Nintendo Everything