Nintendo Smash Fest by Best Buy Knocks it Out of the Park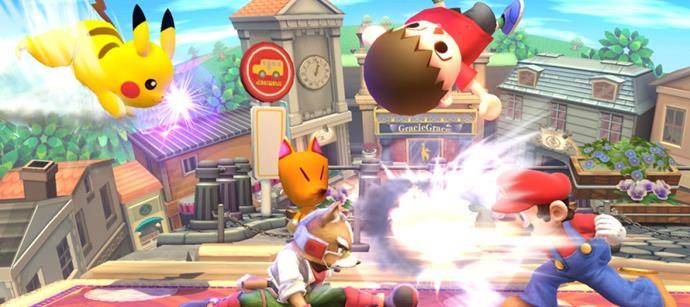 I've always had a problem with E3. I love the event, the press conferences, and the announcements. I resent the financial commitment necessary to actually go to E3 and get the opportunity to play some of these games. Luckily, Nintendo has kept fans around North America in mind. They offered up the same E3 Super Smash demo to fans at select Best Buy locations across Canada and the United States. I headed out to the closest Best Buy near me, and thoroughly enjoyed my time with the game.
Missing Hardware!?
Off the top, I was disappointed that the new GameCube adapter and controller were not available, at least not at my location. I was itching to get that controller in my hands to play this game; instead, I was prompted to use the Nintendo Pro Controller. It worked well, but I couldn't seem to remove the desire to use a GameCube controller from my mind, especially since it was announced a few weeks prior. I feel it was a missed opportunity, albeit one that does not at all affect the game.
You gotta play it to believe it!
I was given the opportunity to play a three minute match. If anyone saw the Smash Bros tournament at E3, the demo progressed much like these matches. Originally, I wanted to try some of the new characters out, but after realizing I've rarely ever played a Smash Bros in the past, I decided on one of my favorite characters: Kirby.
I floated and puffed by way around the Pilot Wings level, and was amazed at the detail Nintendo has put into everything. Older Smash Games nailed the entertainment, but as gamers we were often left to fight in front of less than spectacular backgrounds and settings. Everything has changed on the Wii U. The setting are vibrant and varied, each offering unique challenges. The Pilot Wings level, for example, is rarely ever stationary, taking the original gliding mechanic from the Pilot Wings franchise and incorporating it into Super Smash. 
I have little to go on from past games, but from what I heard from fans in the crowd, little has changed, and this is a good thing. What gamer were noticing the most was the spectacular visuals and new items.I It was almost as much fun figuring out what specific items did, as it was fighting over who would get to use them. What a game. It was possibly the shortest three minutes of my life. I enjoyed myself so much I headed home and placed my own pre-order.
I could go into tons of details on what I saw, but that can all be seen by viewing a few of Nintendo's Treehouse videos. Understand, however, that this game is fantastic, and perhaps only really appreciated when the controller is actually in your hands. If you are a fan of Smash Bros, this will be definite day one purchase. 
More Events Please!
Nintendo knocked it out of the park with this event. It brought E3 a little closer to North American fans, and it was all well run. While the line moved fairly quickly, the representatives there were helpful. As a player, I was given ample time to review the games controls before the match started and all my questions were answer well. Nintendo should continue these events; in fact, more events such as this outside of E3 week would do wonders for Nintendo. For those without a Wii U, they will be given the opportunity to play some of Nintendo's marque titles. Games like Mario Kart and Super Smash Bros will move consoles; however, the game needs to be in the hands of consumers to push a purchase, as the gameplay, style, and overall polish is only really felt when interacting with the finished product.
 When researching and writing this article, I reached out to Nintendo of Canada, and received this response from Matt Ryan, communications manager for Nintendo of Canada:
Nintendo of Canada had over 8,000 people attend these events across the country, we are very pleased to have seen so many Super Smash Bros. fans come out.  We had line-ups of people cheering and lots of people showed up in costume and with their Nintendo portable systems.  Tons of StreetPassing was happening and we heard that some fans actually went in line a second time or came back the second day to play again.  We at Nintendo are thrilled to have so many fans get so pumped about this game.  So for that we are very thankful.
When asked if Nintendo would consider more events such as this outside E3, Ryan said definitely; he cited the Mario Kart events hosted by Best Buy early this year as an example of what they could do in the future.
We should be getting a copy of Super Smash for the 3DS and Wii U sometime around launch. Keep it at GamesReviews for more information on Super Smash Bros on the Wii U and 3DS.