Football Manager 2013 Review
Introduction
Football Manager 13 was released last September, just in time to cause poor exam results up and down the country this year. A crown I'm sure it was keen to keep from last year, as the Football Manager series has always been a favourite of the side-tracked student turned PC gamer. Some have even called it an addiction,  but will this year's instalment keep you hooked?
Gameplay
For those who don't know, this is a game for people who simply do not have enough stress in their lives. Football management – even of the virtual kind – happens to be one of the most stressful things known to man, on par only with the loss of a loved one or the split-second after you step on a LEGO block.
The difference between Football Manager and games like FIFA or Pro Evolution Soccer is that your role is purely off the pitch. It's your job to get the right players at your chosen club, and then either bask in the fans' appreciation when you do well (or feel the fury of the board when your £20,000,000 striker only bags five goals in a whole season). The game offers tutorials and tips to anyone new to the franchise, but long-time players are able to jump in unhindered. Picking a team is simple, protecting them from relegation is much, much harder. Newbies may find deeper aspects of the game, like handling personally handling coaching, overly complicated, but there are ways to learn. You may want to do this straight away, especially if you hope to learn everything before you have to start collecting your pension (or at least until FM2014 is released). This is a game that takes a long time to master. In fact, it's harder than ever to create a winning tactic and stick to it. Other teams are quicker to adapt to how you field your winning 11, so you'll need to have two or three different formations prepared for any eventuality.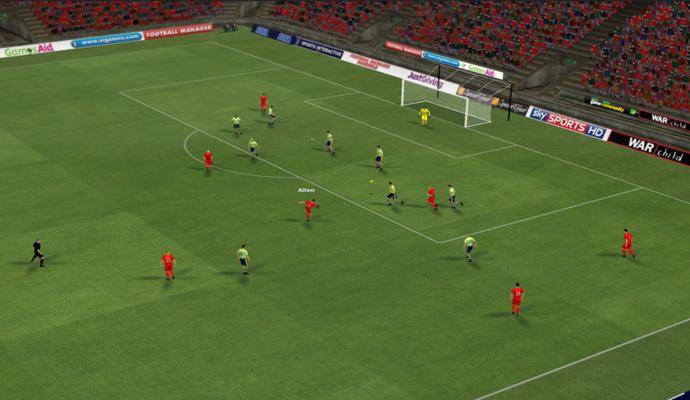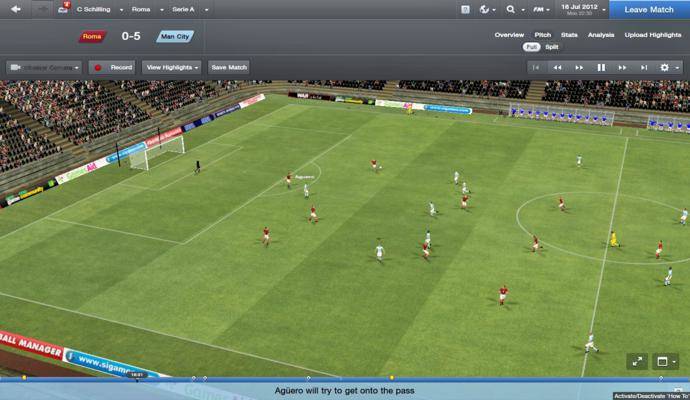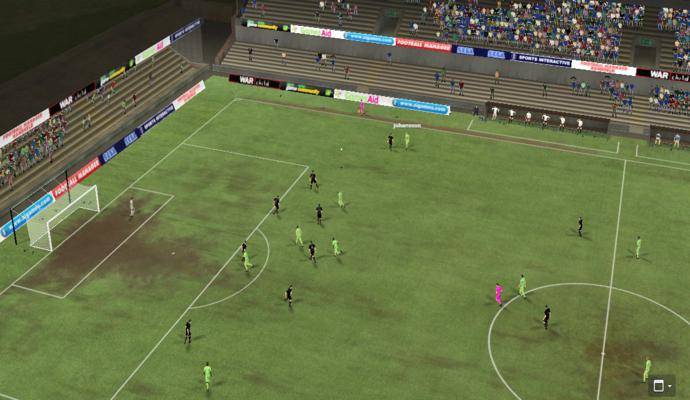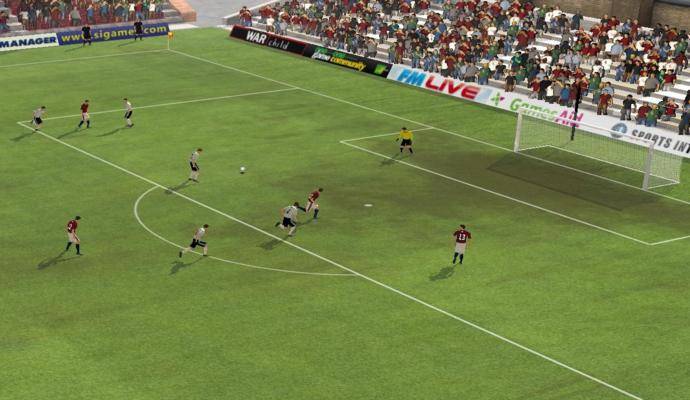 The generated players are back in full force, which is actually one of my favourite aspects of the FM series. You'll need to work your scouts to the bone if you want to capture the next Lionel Messi before another team does. Team performance is quite realistic; there are some surprise packages every season, the big teams often finish where they should… and Liverpool finish mid-table.
Graphics
This game is a reminder to us all that good graphics and good gameplay do not always come hand in hand. The in-match graphics are nothing special, though they do improve from year to year. The menus are where you'll be spending most of your time, and they're laid out nicely; with an inoffensive colour scheme.
Sound
There's not much to it. There is the option to immerse yourself in the generic roars of the crowd, or you could ask a friend round to portray a Mike Phelan type assistant manager; to bark orders when you have a touchline ban for slagging off a referee in a post-match press conference. But the main sounds you hear are likely to come from iTunes or YouTube playing in the background.
Conclusion
Football Manager 2013 is another solid instalment in the now established game series. Experienced fans of the franchise should take to it like a fish to water. Newcomers may find that they take to it more like a fish to a frying pan. Football Manager may have a steep learning curve, but if you're a big enough football fan like me, then it does feel rewarding to put in the required hours to win that first trophy. And thankfully, it's also a game where you can adjust the level of challenge to suit your level of competence.
Trailer