Secretlab Titan Gaming Chair Review
The gaming chair market has boomed in the last few years, with new companies popping up around the globe, each offering essentially the same thing but offering something their competitors aren't. We've reviewed a number of these chairs, and just recently received another one from the people at Secretlab. How well does the Secretlab Titan chair hold up? Let's dive in!
Secretlab offers a wide variety of chairs, with their Titan chair being one of the larger sets, built to hold up frames such as my own. What Secretlab offers that others don't is different seat cover options. We are reviewing the fine PU Leather option – the cheapest – but you can also pick breathable fabric, or the very expensive Napa Leather option. I love that the company provides some fantastic options, and many might find the premium price for the Napa Leather may be worth it if you plan to stream from the chair for 5-10 hours per day!
When your chair arrived you'll be staring at a massive box in your living room, and this sucker weighs a ton! Thankfully, Secretlab appreciates that you've spent good money on their products, so everything arrives in perfect condition, packed beautifully in that box. Assembling the chair looks like it could be a nightmare, but thanks to the handy building guide sheet included in the box, you'll be sitting in your chair within 30 minutes or less.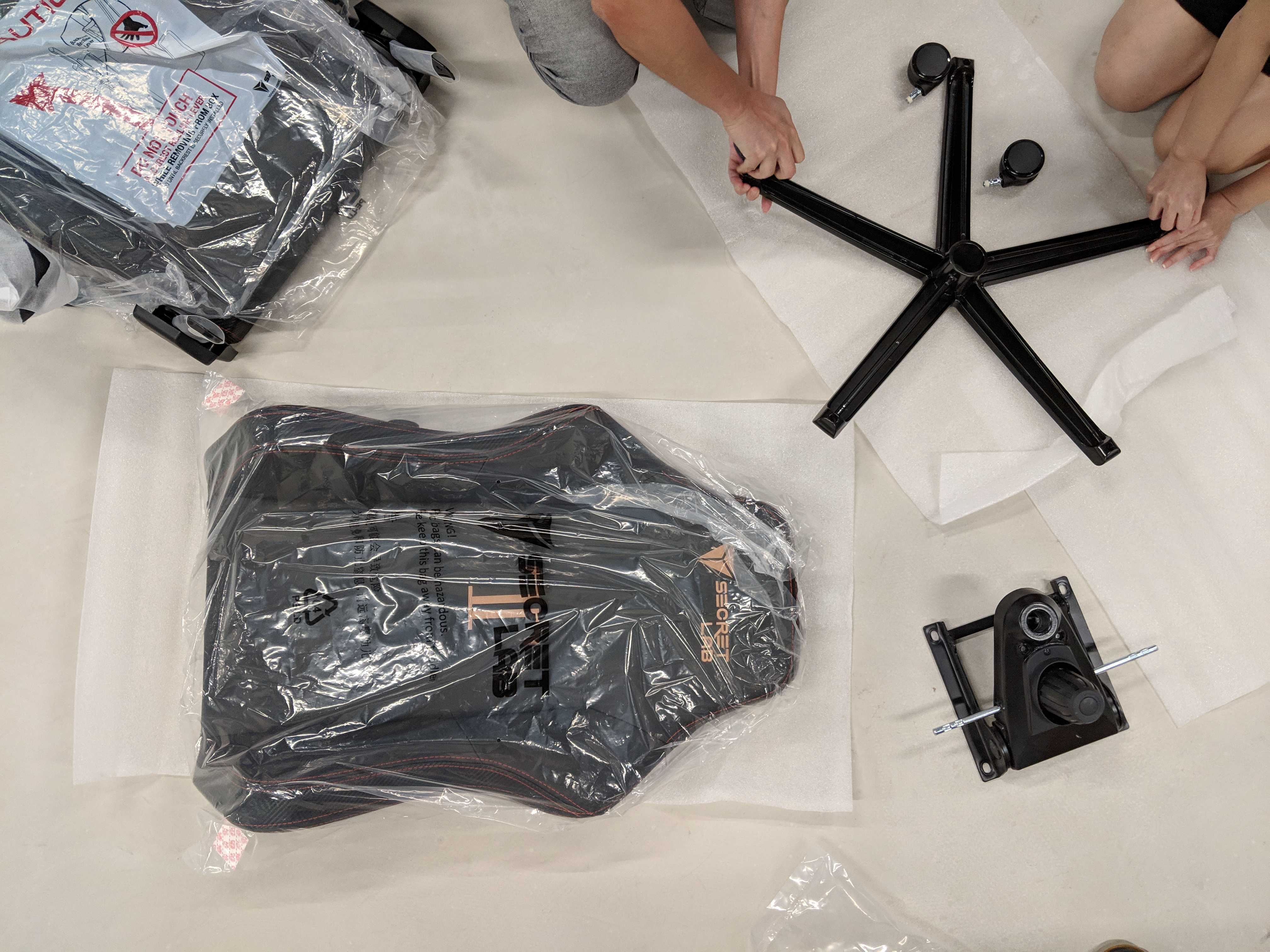 Everything you'll need is in the box, including the necessary tools. Just spread your guide out on the floor, and get building. There are a few things that can be tricky when building the chair alone – attaching the seat to the back was a bit more than I bargained for – but again, it was a thirty minute job that ultimately never felt frustrating. And at the end of the day, that's what's most important.

And it's a beast once it's together. I'm a heftier individual, as opposed to tall and hefty, but I often found chairs from other companies a bit to small. I feel like I'm almost swimming in the Titan, and that's a good thing. So much of the chair is adjustable as well, allowing users to tailor how they sit to their preferences and frame. The chair back can be angled to precision, and the arm rests move up and down and swivel as well, arching in or out, depending on your preference. And the whole system sits on a sturdy piston that, at least so far, hasn't shown any sign of wear.

Your first few days, perhaps even your first few weeks, are going to feel incredibly uncomfortable. But that isn't the fault of the chair selection or the company itself. It's actually you the user. The problem? You've probably been sitting incorrectly for so long, that your posture is out of whack, and your back has sustained at least some internal damage. You may also like: Secret Lab Omega review by our friend Victoria here.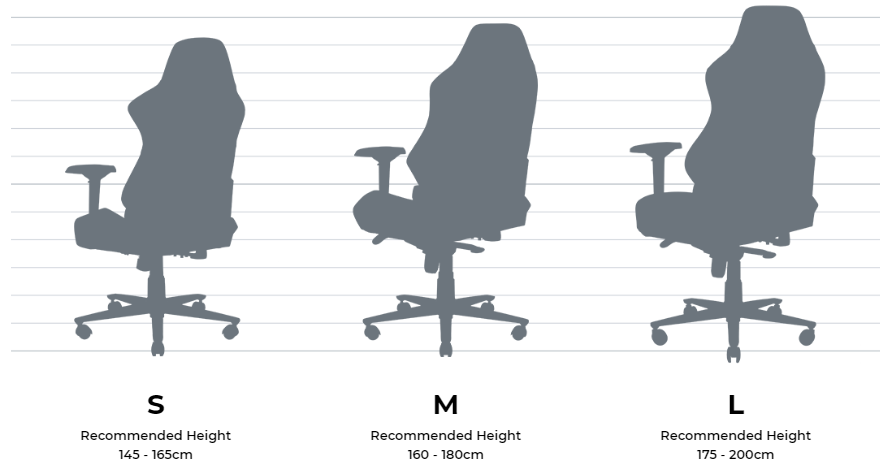 The Titan chair will force you to sit properly, whether you want to or not. And if you spend hours each day in your chair, having the correct posture might be a lot
more valuable than you initially think. Within a week, I was sitting more comfortably in the chair, but more importantly, I was feeling better after spending hours in the chair; previously I was feeling crappy in my other chairs, so this is a huge improvement!

Outside of how much space this chair takes up, there isn't a lot to not like about it. At around 400.00 USD, they are priced
very competitively
. How it holds up long term will be what we examine next, but right now I'm thrilled to have this chair. It's a perfect 10/10 for me!
Trailer