Sound BlasterX G5 Review
Creative has done it once again, launching a product that not only looks great, but functions superbly as well. With its compact design and full set of features, there won't be much else you'll need for your at home desktop set up, or for when you are on the go. If you are in the market for a portable sound card, the Sound BlasterX G5 might be for you!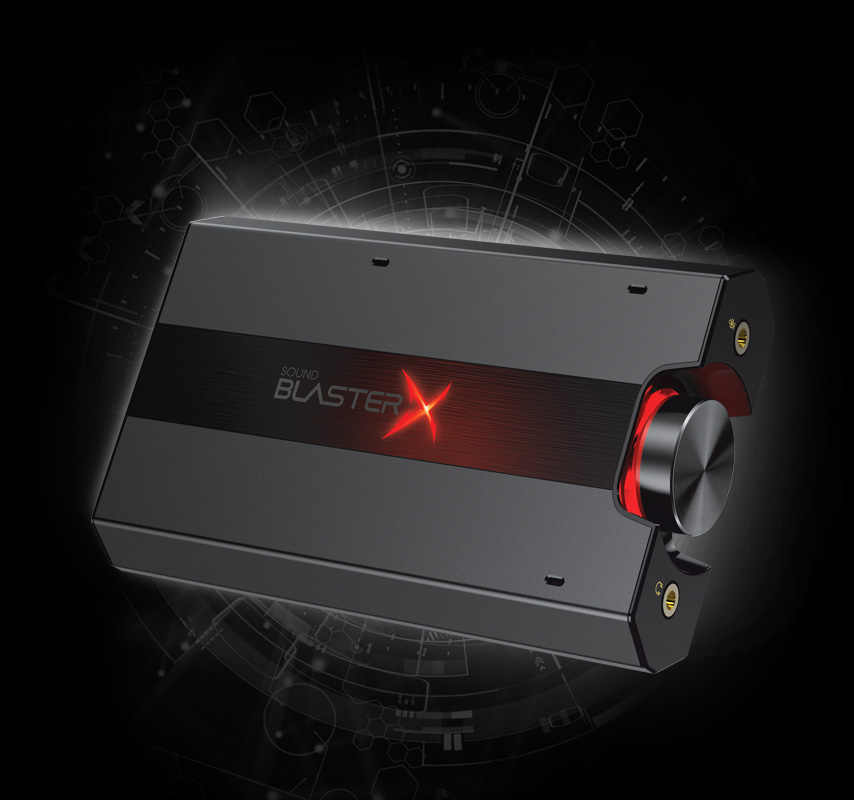 The Device
The Sound BlasterX G5 looks phenomenal out of the box, and my first impressions were fairly positive. With many connectivity ports and a small design, I can see why it will be such an attractive product for consumers.
The device has a number of connectivity ports, including a Optical Line In and Optical Line Out, USB and micro USB ports. On the front of the device, there are dedicated microphone and headphone jacks, as well as a stylish volume control dial.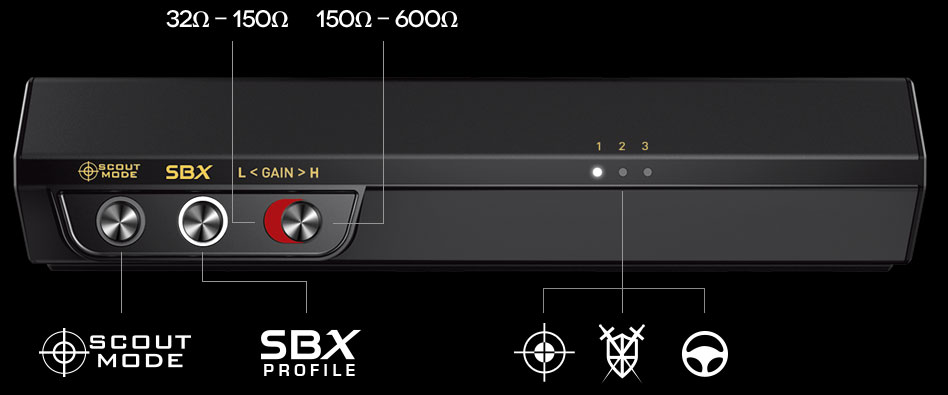 Along the side of the devices are the toggle switches for Scout Mode, SBX, and the gain level – from low to high. Packaged with the devices is a USB to mirco-USB cable, and optical cable, and the customary paperwork that comes along with these products. One of the more beneficial items in the box – and this goes for most Creative speaker products – is the handy flow chart for how to hook your device up in various set-up situations!

The device supports 5.1 and 7.1 natively, which is huge for this price point!

Using the Device
After following the easy setup guide, I was all ready to try out the Sound BlasterX G5 device, and from my early tests, there is a marketed difference between using my computer's built in sound card, and using this device.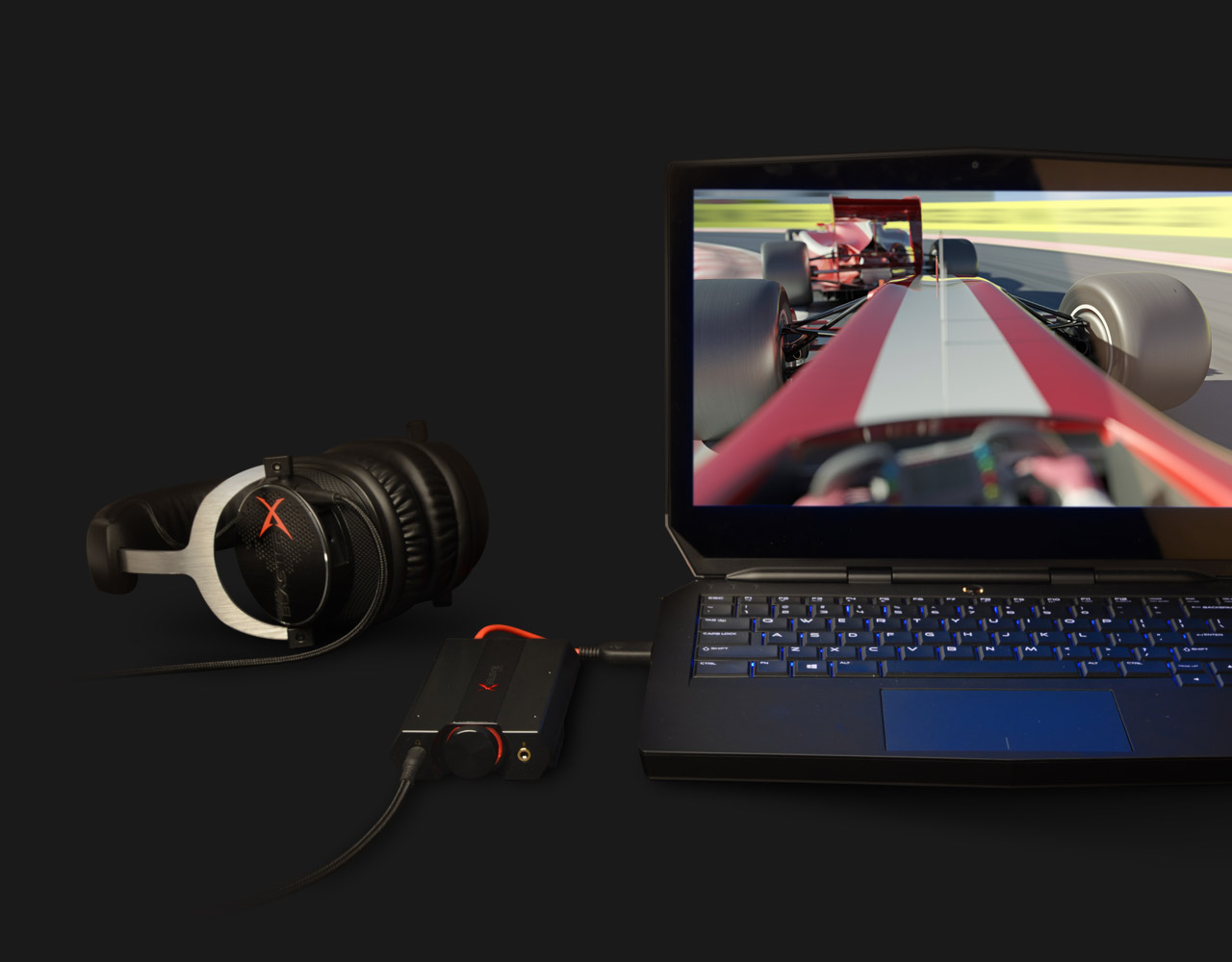 Everything with the device is a bit more clean and crisp, allowing me to pick up sounds I normally never would if not using the device, including the sounds of footsteps behind me in first person shooter games, and a much more defined sound when listening to dialogue in games.
While the difference in PC sound was great, I really wanted to give this a try on my Xbox One and Playstation 4, as my computer specs natively were better than both of my console systems.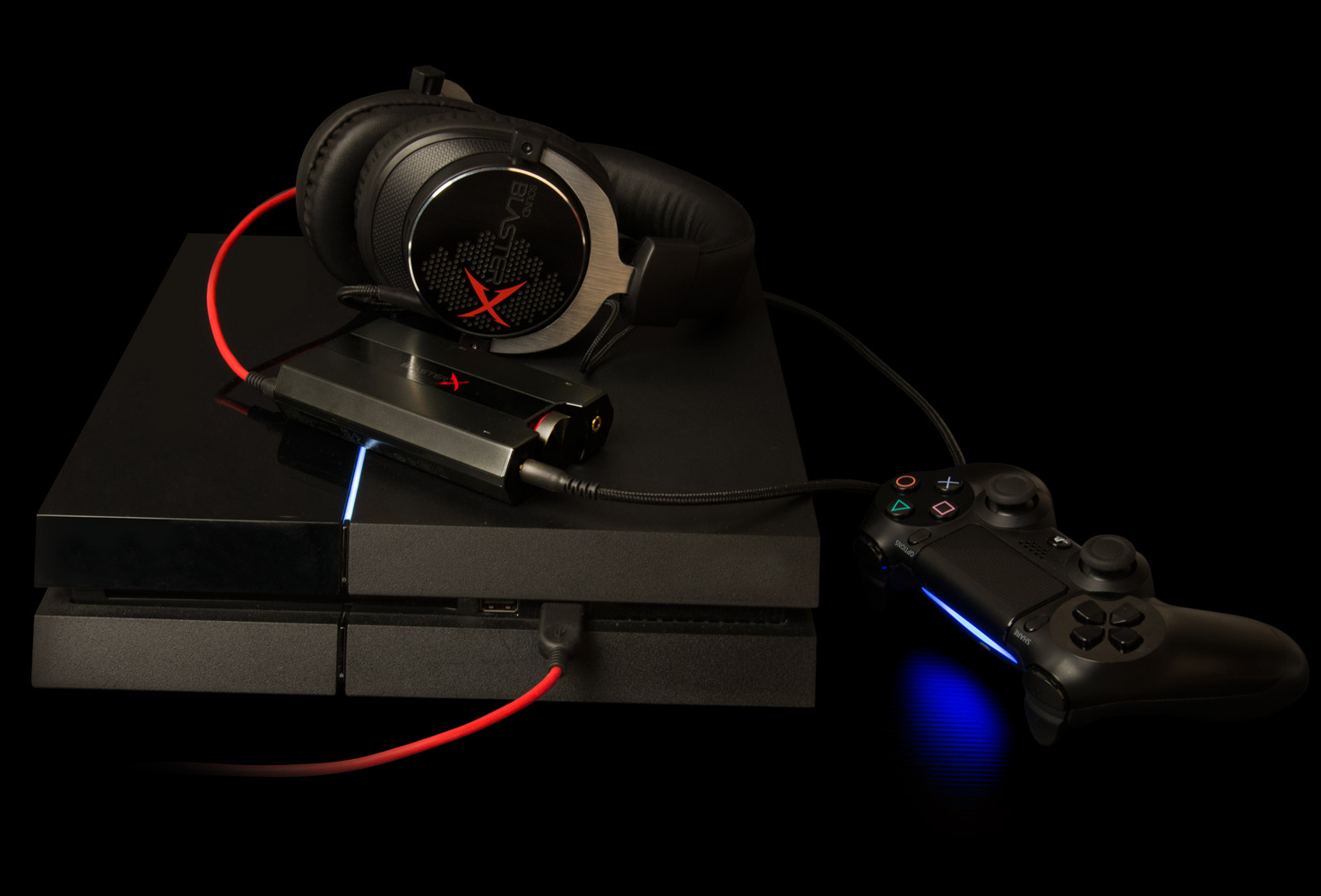 If you own a PS4 or an Xbox One, and have a setup that would allow you to hook up a sound card and run a wire across the room to where you are sitting, I cannot recommend this product enough. The audio difference between my headset plugged into my controller natively compared to having it passed through the G5 is huge. While over time on my PC, the extra wires and hassle might not ultimately be worth it, it is definitely worth it when playing on consoles.
Music Tests
I passed on testing the Sound BlasterX G5 with music as I'm not sure that is the intended audience for the device. Although we will look at this aspect in a separate article – which we will link from here at a later date – I think the product is aimed at gamers.
Creative themselves make much better devices purely for audio playback, and I'm not sure the G5 is built to replace any of those units. From a few quick tests, yes, there is a marketable difference between audio through my PC and audio through the Sound BlasterX unit. If that's what you want, rest assured the quality of the audio will be top notch. I'm just not sure that is what Creative envisioned when they built this product.
Software
Like with all Creative products, Creative's desktop software is easy to use. Once the drivers for your device have been installed, it is easy to setup presets for your devices to maximise your audio experience. If you are using the G5 on PC and are not taking advantage of the software Creative has for download, you are missing out on an even better audio experience. Although this software has the appearance of complication, it really is easy to understand!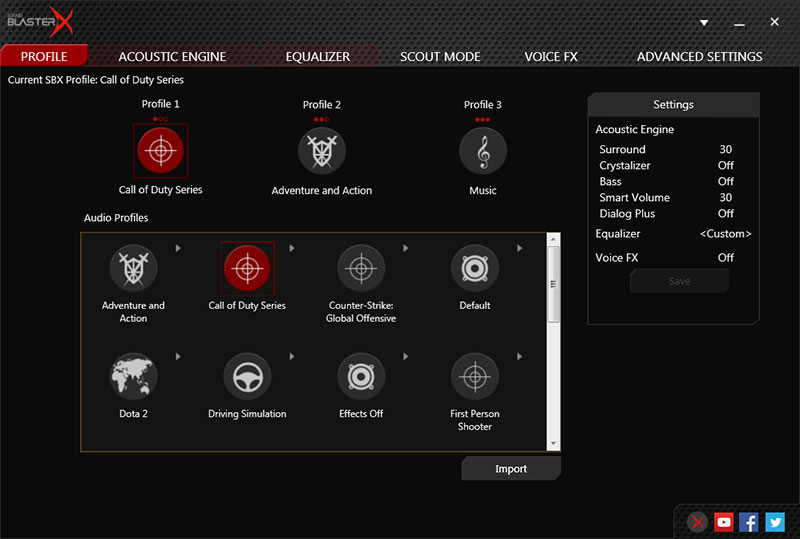 Conclusion
You can't go wrong with many of Creative's products, and the Sound BlasterX G5 is no different. With a superior build, lots of connectivity options, and a fairly easy setup process, there isn't a whole lot to dislike about this package. For only 149.99, you can easily enhance your audio experience across the board, whether you use this specifically for playing games, or for everything you do on your PC, Xbox One, or PS4.