Google Unveils the Brand new Google Pixel 8 and Pixel 8 Pro
It's another year, which means another line-up of Pixel phones. Last year, I think Google really went conservative on the various phone features and released a phone that wasn't willing – and rightfully so in my opinion – to compete with the biggest and best on the market. This year we are seeing a slight price increase on both phones, but also a host of brand new features. Let's take a look at what Google is promising with the Google Pixel 8 and the Google Pixel 8 Pro!

While many might expect a vast difference in screen size between the new devices, they are actually much closer than even I would have thought. The Pixel 8 will feature a 6.2 inch screen with Actua display, which will bring real world clarity to games, videos, and more. This screen promises to be 42% brighter than the Pixel 7, and features a 120hz refresh rate.
The Pixel 8 Pro has a slightly larger screen at 6.7 inches, featuring a Super Actua Display, the brightest screen on any Pixel phone. The phone also has a variable refresh rate. For the first time ever, the Pro is also able to take the temperature of objects, and yes, even people. Pretty cool, if it works as advertised!
Both phones feature the brand new Google Tensor G3 chipset, Google AI to help with day-to-day activities, and an all day battery. Where you see the Pixel 8 Pro start moving away from the Pixel 8 in terms of features is from the brand new upgraded cameras. While the Pixel 8 is getting modest updates on some of the onboard cameras, the Pro is upgrading the entire kit, including adding a 5x telephoto lens!
Both phones are made entirely of recycled materials, although you will find a more premium feel when you get your hands on the Pixel 8 Pro, featuring a matte glass back as opposed to a polished back. The Pixel 8 Pro will sport an aluminium frame, while the standard Pixel 8 will have a satin metal frame.
Google's Tensor Chip series was introduced back on the Pixel 6, and Google is promising that the third iteration of the chip is 10x more powerful than the original just a few years ago. This means more efficient multitasking during the day, and more, never-before-seen photo and video features. For those looking to take advantage of a phone camera, the Pixel 8 Pro is looking like the phone for you. Google is promising that everything is going to be better – better low light photos, better selfies, better zoom capabilities, and better video. There are tons of features to explore, but I'm most excited about the Night Sight video capabilities!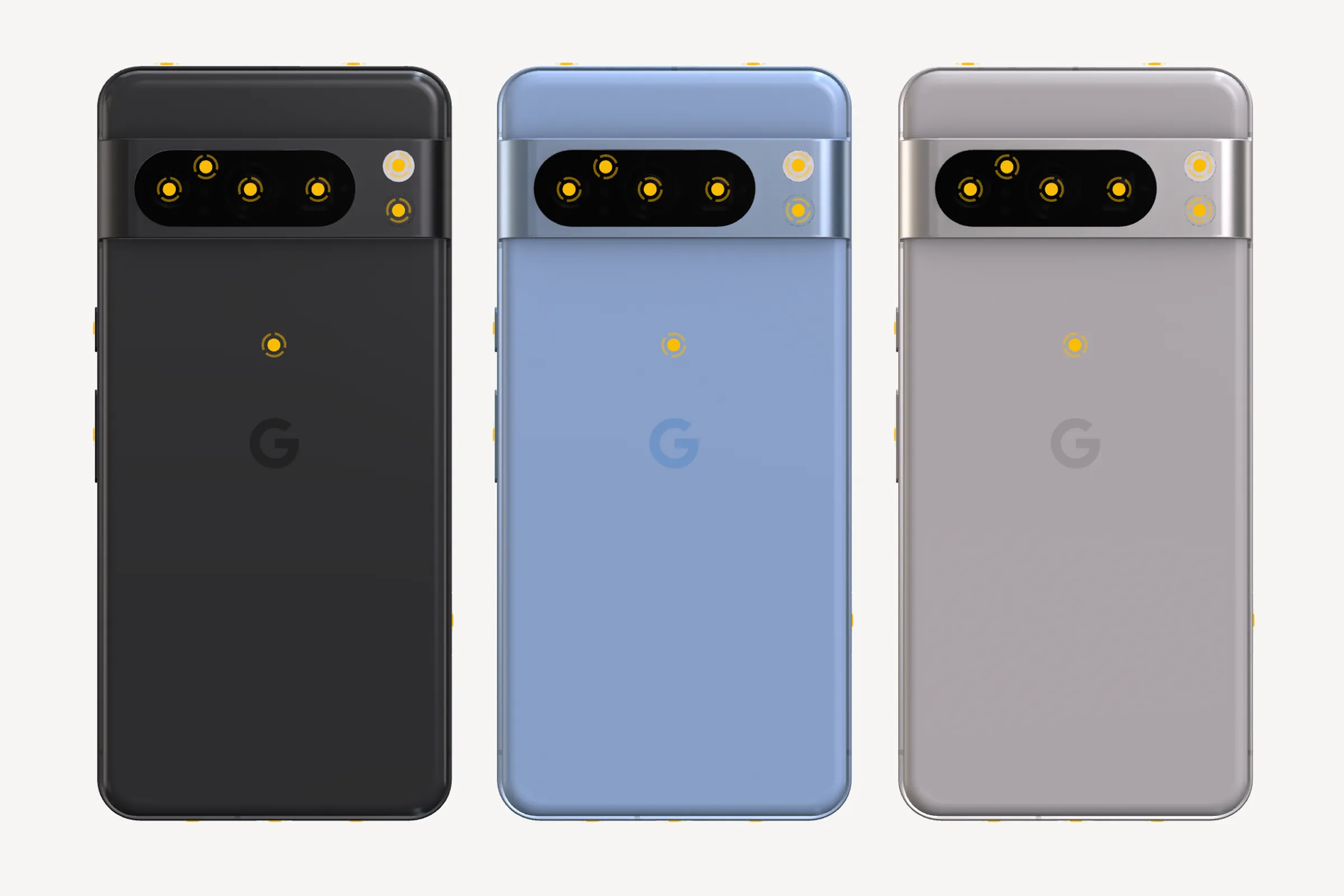 While the Pixel 8 cameras are not as impressive as the Pixel 8 Pro cameras on paper, you are still getting some of the best features Google has to offer, including Magic Eraser for removing those annoying photo bombers. With many of the standard Pixel 8 cameras being upgraded as well, you should be seeing a better photo and video experience this generation, regardless of which device you purchase.
Google is promising even more, with upgraded security features, the abilities to screen calls better, better and more secure face unlock, and more! We look forward to taking Google's latest smart phones for a test run and return to you all with our final thoughts! Stay tuned!