The biggest games coming to PC in 2023
PC gamers had a strong run in 2022. From triple-A titles like Elden Ring to indie gems like Neon White, blockbuster studios and independent developers joined forces to deliver some all-time classics.
Much to gamers' disappointment, though, countless games were hampered as publishers and studios had to navigate precarious workplace situations, from lockdowns to remote work. As of November, the number of video games delayed in 2022 has already passed the total of all 2021 delays. But the wait is almost over as the highly-anticipated games that were pushed to 2023 are closing in. Adding a fair share of exciting sequels and promising new projects, 2023 looks to be a momentous year for all PC-loving gamers.

Credit: Anthony Greene – Flickr
Hogwarts Legacy
Developed by Avalanche Software, Hogwarts Legacy looks like the RPG every Potterhead dreamed. Set in the Wizarding World crafted by J.K. Rowling across her world-famous Harry Potter and Fantastic Beats book sagas, this action role-playing game will introduce the first open world in the Harry Potter universe.
Players will therefore be able to get started on potion-making or learn the ins and outs of Defence Against the Dark Arts before exploring the Hogwarts School of Witchcraft at leisure.
Iconic locations such as the Forbidden Forest and Hogsmeade Village will be fully explorable too, as well as never-before-seen areas like the Hufflepuff common room. From attending classes to taking care of magical creatures and building relationships with fellow Hogwarts students, players can kick off their dream wizarding life on February 10, 2023. Meanwhile, the game's official reveal trailer is the perfect teaser to get the hype going.
Skull and Bones
Simulation games are going strong on PC. And the genre is no stranger to some outlandish premises, from the surprise success story of Goat Simulator to the oh-so-meta PC Building Simulator. Strangely enough, though, piracy simulators remain few and far between.
It was high time Ubisoft righted that wrong, thus, with the launch of Skull and Bones. A tactical action game, the title will take players on a seafaring journey set in an open-world environment. Sailing the Indian Ocean, pirates will aim to conquer the high seas boarding enemy ships and waging epic naval battles, not to mention going treasure hunting in multiplayer mode.
Building upon the legacy of Assassin's Creed IV: Black Flag, Skull and Bones was initially slated for a 2018 release. But after years of production hell, the first game by Ubisoft Singapore is finally coming to PC in March 2023.
Assassin's Creed Mirage
Introduced in Assassin's Creed Valhalla, Basim Ibn Ishaq is coming back with a brand-new mainline game. Swapping its Norse and British locations for 9th-century Baghdad, the series marks a much-anticipated return to its Middle Eastern roots.
Besides a setting reminiscent of the original game set in the Holy Land, Mirage will pay homage to older titles like Assassin's Creed Unity by bringing back signature assassination missions and weapons. Contrary to a lingering rumor, however, Mirage won't make way for microtransactions. Shortly after its official announcement, indeed, the game was mistakenly reported as receiving an 18+ rating.
Developers might have some period-appropriate minigames up their sleeves, but real gambling will be off the table. Therefore, players looking for a Middle Eastern-flavored gambling session may turn to online casinos in the UAE. While gambling venues are illicit in the MENA region, Arabic gamers can wager safely on reputable websites. Live dealer sessions even bring the Vegas experience right to their doorstep. And an extensive library of quality table games and slots is as good a way as any to wait for Mirage to be released sometime in 2023.
Starfield
DOOM, Fallout, The Elder Scrolls, Bethesda has been delivering classic after classic for the past two decades. And the American publisher is about to hit PC gamers hard with yet another ambitious RPG. Touted as the next big space video game, Starfield is one of the most anticipated games by PC and Xbox gamers alike.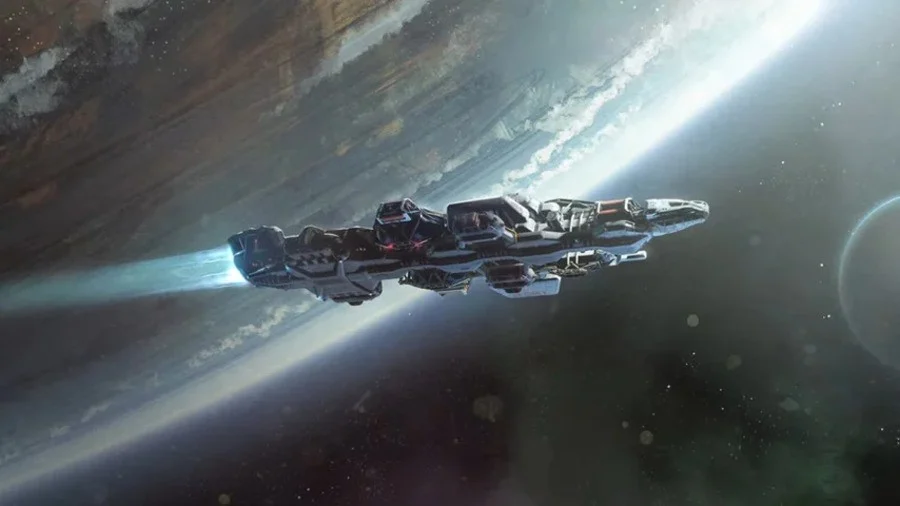 Scheduled for a November 2022 release, this "Skyrim in outer space" was postponed to the first half of 2023. While no release date has been officially divulged, Bethesda confirmed Redfall would hit the shelves first. Gamers can thus reasonably expect a Spring release for Starfield. In the meantime, the most eager of fans may press the repeat button on the game's official gameplay reveal and dream of the 1,000+ explorable planets director Todd Howard hinted.