Emily's New Beginning Review
Emily's New Beginning Review
Simulation and time management games have always worked their way along through the gaming community because their challenging gameplay and feelings of earned accomplishment are something that is hard to achieve perfectly in a game.
Monitoring several different tasks at once, controlling the fate of your avatar, and feeling the pressure of a time crunch are all elements to this game style that make for fun and entertaining play. One such game series that has mastered this is the Delicious – Emily series. It follows the protagonist Emily through her life spanning over several games and watching her go from a single woman, to a newly married one, and in the newest installment, a mother.
Emily's Newest Adventure
Born from a brilliant partnership between the Zylom and Gamehouse companies, the Emily series has been extremely well received and adored by fans. The newest installment, Delicious – Emily's New Beginning shows Emily as a new mother trying to manage her successful café, Emily's Place, while keeping the reins on her energetic new baby, Paige.
With many colorful characters to meet, you really start to feel like a part of Emily's life
Along for the ride is Emily's eccentric and large family who always seem to make things a tad more complicated. Emily also faces new competition from the successful Cheesecake Factory-like restaurant across the way, Wu's Cuisine. With many colorful characters to meet, you really start to feel like a part of Emily's life.
Running the Restaurant
One of the best things about Emily's New Beginning is how incredibly detail oriented the game truly is. Each day Emily is given a forecast of the type of patrons to expect (Regulars, Professionals, Kids, Hipsters, Seniors, etc.) and must plan her menu accordingly, choosing from several different options. The set up is only half the battle however as the player must constantly stay on top of every element of the restaurant as the day progresses. From taking orders to making food, ringing guests up and of course, minding Emily as she adventures through the restaurant.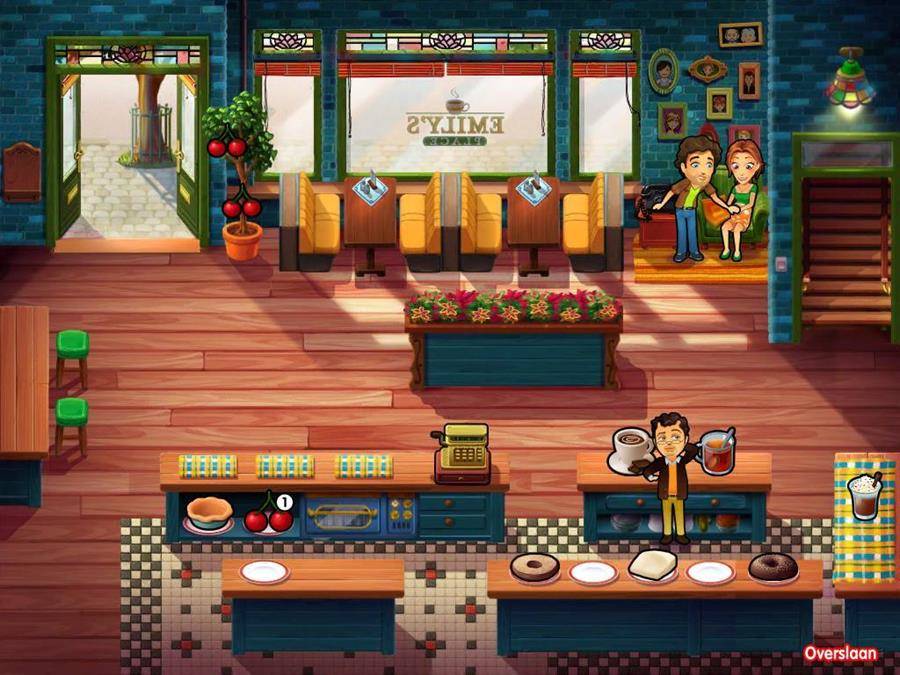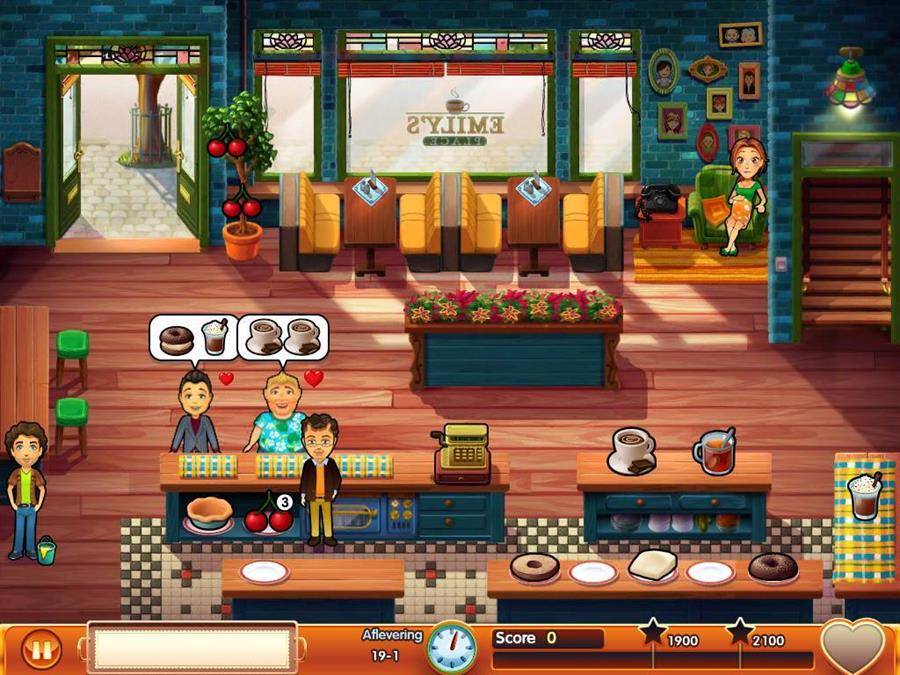 Different customers are broken down into three categories: their patience, their tip, and whether or not they like Paige. Planning your actions accordingly can really make a big difference in how much profit Emily pulls in each day.
As the story progresses, Emily finds herself running several different restaurants with unique menus and a variety of looks. This device helps to keep the game fresh and engaging instead of starting to feel too repetitive as it is easy for time-managing games to do.
At the end of each round, the player is scored on a handful of accomplishments/failures, including occasional side missions and they can achieve up to a 3 star score. Each round also rewards the player with money that they can spend to decorate their restaurant, hire entertainment for guests, or even buy new toys for Paige to keep her distracted while you work.
Worth the Splurge
Time management games can be thrilling and challenging to those who enjoy them, getting wrapped into the stress of the moment and achieving certain goals can feel tremendous. While the $19.95 price tag on Emily's New Beginning can feel steep at a glance (also, consider the free demo!), the game is actually incredibly immersive and has great replayability that is a worthy cost. Emily's newest adventure is another success for the series, and has surely made a new fan out of me – I think you may feel the same.
Trailer