Grin and Bear the MGS Master Collection
I haven't spoken much about the Metal Gear Solid Master Collection, despite the fact that it's MGS and I'm a huge fan. I've been cautiously awaiting impressions to know what to make of it. I don't want another GTA set.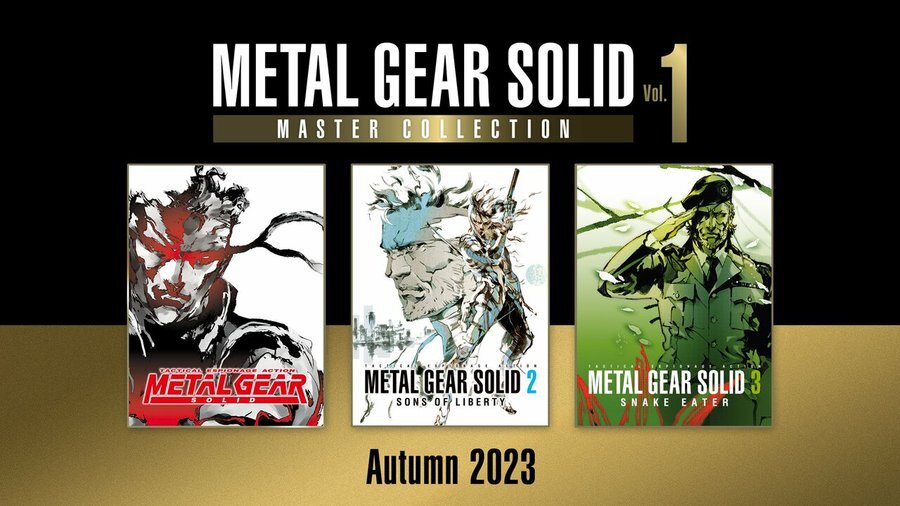 On the face of it, it's an amazing set. MGS is available on Xbox for the first time, and with trophies and achievements. It includes Integral, VR Missions and multiple languages to choose from. For the first time, western fans can officially enjoy the Japanese voice work, if they choose. The HD collection versions of MGS2 and 3 are back, and have been further improved with some bug fixes. You'll also get Metal Gear and Metal Gear 2 – with a platinum trophy for finishing both. And if you buy the full set instead of individual games, you'll also get the NES version of Metal Gear and Snake's Revenge.
If that wasn't enough in terms of content, you'll also get scripts and master books for each game, as well as the visual novels. This is a hefty, hefty pack.
But there's also been a degree of negativity around it, and rightly so. For some reason – people are presuming laziness but I suspect there's more to it – the sets are limited to 1080p. Yes, even on PC. On Switch, you'll be playing at 30fps across the board and 720p in handheld mode.
These are ps2 games – except for the PS1 game.
It's not unfair to expect 4k on the consoles that support it, and a decent framerate. But this is what we're getting. And it's such a shame that the technical side of this set is going to stop people from supporting it. Because actually it's exactly what we need.
MGS – Can't Say Goodbye
As much as I like to tell myself otherwise, Metal Gear isn't the relevant property it once was. While MGS was THE cinematic game when I was younger, now it is one of a billion. There has been no easy, official way to play it for a while now, and certainly not on PlayStation.
But this set is above and beyond what Konami could have delivered in so many ways. There is a treasure trove of content that's a must-get for fans. Games thought forgotten – Snake's Revenge in particular – will be playable on consoles and on a completely open system, PC. That protects them officially for years to come.
And while I'm disappointed these aren't at 4k, they will look fantastic anyway. I usually don't say that. But MGS3 was a treat on my OLED, even at 720p. The art style is timeless.
I understand some people will see this as making excuses, and I don't blame you. Tolerance for low resolution changes from person to person. But I think my point is not to throw the baby out with the bathwater.
This is the first volume in what we can hope is the eventual revival of MGS. An all-too-forgotten franchise will finally be able to find its legs again. And that's worth grinning and bearing the low resolution.
And even though the idea of portable VR missions sounds incredibly tempting… Just, uh, maybe don't buy it on Switch?