Super Smash Bros Wii U Controller Bundle Surfaces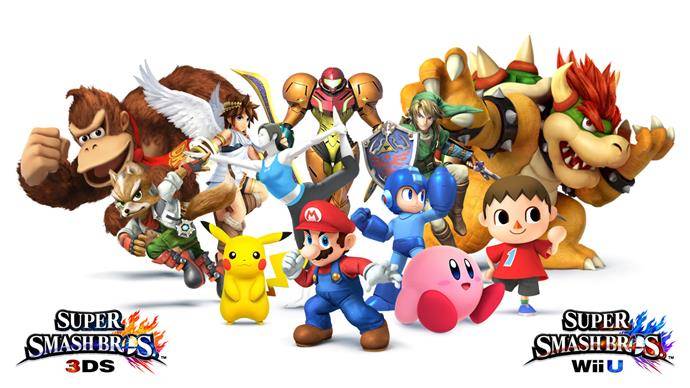 Amazon is often at the forefront of showing off products first. Today, a Super Smash Bros Wii U game bundle, which includes the game, controller, and controller attachment, has been listed on the site for 99.99. While no official release date has been announced by Nintendo, I think it is safe to say we will still be seeing this title before the holidays.
99.99 is a good price for what comes in the box. I fully expected Nintendo to begin releasing Smash Bros branded GameCube controllers, and assumed they would be priced between 30.00 and 40.00 dollars. The entire bundle, which includes the necessary adapter, is probably priced perfectly at 99.99.
Another thing to note from this box artwork is how Nintendo plans to advertise Amiibo compatible games. Although the logo is not present on Mario Kart (confirmed for Amiibo) or Super Smash Bros 3DS, it's not too much of a stretch to believe that Super Smash Bros Wii U will launch alongside, or soon after, Amiibo. Most of Nintendo's E3 talk surrounding Amiibo was directly tied to Super Smash Bros.
Amazon has the release date for Super Smash Bros Wii U listed for December 31st, 2014. This is almost definitely a placeholder date.
This is probably an attractive bundle that many people will look into nabbing on day one. I didn't really understand the hype of using a GameCube controller – I was never a huge Smash Bros fan! – until I played this game. The first time I played it was at a Smash Bros Best Buy event during E3. At the location I visited, they only had Wii U pro controllers available. When I went to Nintendo of Canada's E3 event in Toronto in late June, I was able to play the game with the controller that is being offered in this bundle. It is legitimately a night and day difference in feel. Smash Bros was built to be played on a GameCube controller.
Stay tuned to GamesReviews for more Super Smash Bros coverage, including our review of Super Smash Bros 3DS which should land sometime this weekend.