New Releases this week | July 22nd – July 28th
Pretty dead week this week for releases (especially for consoles). You just know it's a slow week when Smurfs 2 is the headline game. Although RuneScape gets a massive upgrade this week and don't underestimate Shadowrun, word of mouth might do wonders for it.
Console releases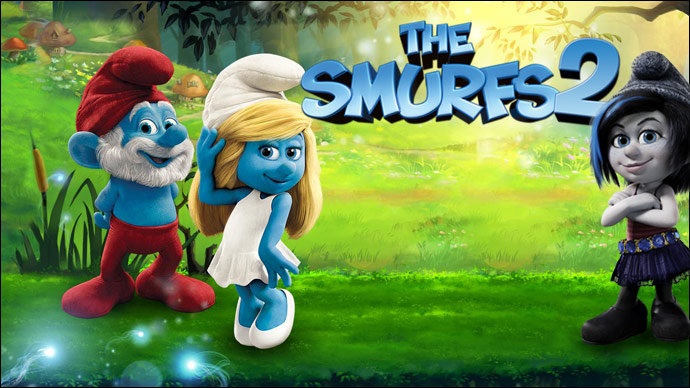 The Smurfs 2

'Laa laa la la laa laa la la la la laa'. Expect to be humming that highly annoying yet extremely addictive theme tune again because The Smurfs are back in the cinema next week, and this time it's accompanied by a video game tie-in (sure why not?) for all consoles. This action adventure platforming game sees players travel from The Enchanted Forest to the streets of New York and eventually finding themselves atop the Eifel Tower in Paris in an attempt to rescue Smurfette from the clutches of Gargamel. Judging by the trailer this may turn out to be better than most people expect, perhaps not for the mature gamers out there but the target audience is bound to love it (I mean, cmon, who doesn't like the Smurfs??).
The Smurfs 2 The Video Game was released in Europe on Friday. Americans will see it at retailers on Tuesday for all major platforms.

 Smurfs 2: The Video Game
Release Date:
July 23rd (US)
Developer:  Ubisoft
Platform:  PS3, 360, WiiU, 3DS
Current Metacritic Score:  No Score Yet
Click to Watch Trailer
Click to buy from Amazon
---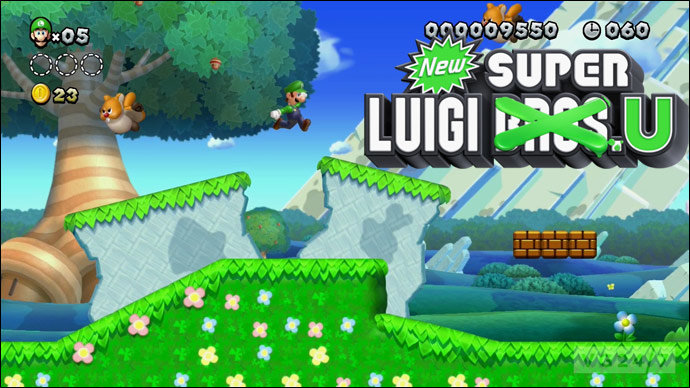 New Super Luigi U (Retail)

This expansion pack for New Super Mario Bros U puts Luigi in the limelight (for a change) as players take on 80 new courses as the green-hatted plumber. New character Nabbit replaces Mario and joins up with Luigi in the always fun 5 player co-op. While Nabbit lacks the ability to use any power-ups he does have the advantage of been invincible to enemies and obstacles. Making him the ideal choice for newcomers and young players alike.
Super Luigi U was released last month as an expansion pack but will release as a full retail title this Friday in Europe. Americans will have to wait till August unfortunately.
Super Luigi U
Release Date:
July 26th (EU)
July 27th (AUS)
Aug 25th (NA)
Developer:  Nintendo EAD
Platform: WiiU retail
Current Metacritic Score:  76
Click to Watch Trailer
Click to buy from Amazon
---
---
PC/Mac releases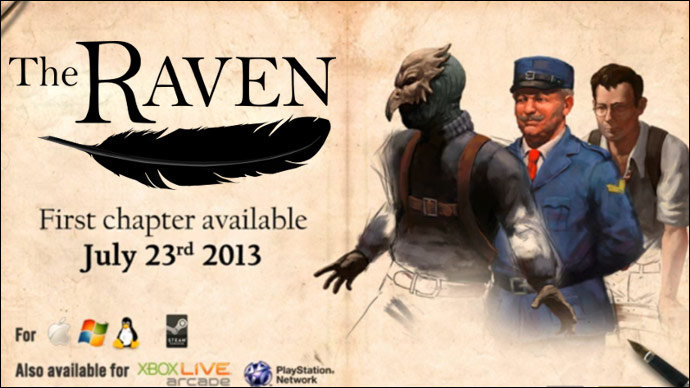 The Raven: Legacy Of Master Thief

Set in the early 60s, The Raven: Legacy Of Masterpiece is a thrilling episodic crime adventure game by developers KING Art. Take on the role as Inspector Nicolas Legrand and put your crime solving skills to the test in a 1960s Paris and London. Find clues, solve puzzles and interrogate witnesses as you retrace the steps of the Raven burglar.
The game also gives you the chance to play the bad guy and lets you plan heists and evade the long arm of the law.
The Raven will release as 3 episodes releasing every month until September. Episode 1 releases this Monday on Steam.
The Raven: Legacy Of Masterpiece
Release Date:
July 26th
Developer:  KING Art
Platform:  PC/Mac
Current Metacritic Score:  69
Click to Watch Trailer
Click to buy from Amazon
---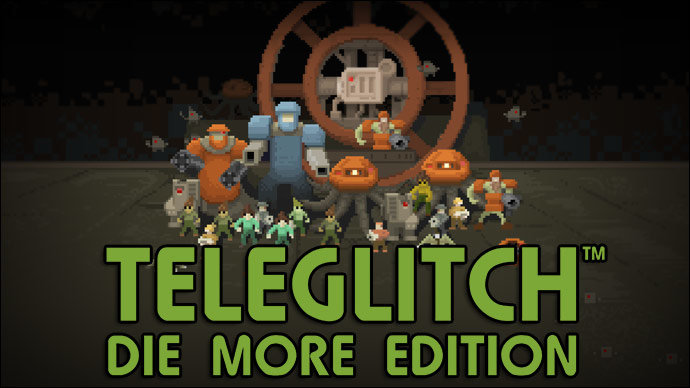 Teleglitch
This top-down shooter originally released in December of last year to some pretty good praise from the critics. Now, more than 7 months later, Paradox Interactive are re-releasing it on Steam. How this Die More Edition differs to the original is a bit vague but expect more mindless shotgun rampages and dark corridors. Teleglitch does however benefit from randomly generated levels though. In other words, no 2 games will ever be the same. As for the game itself, well I'll let you check out the trailer below and decide for yourself.
Teleglitch comes to Steam on July 24th.

Teleglitch
Release date:
July 24th
Developer: Paradox Interactive
Platform:  Steam
Current Metacritic Score:  84
Click to Watch Trailer
Click to buy from Amazon
---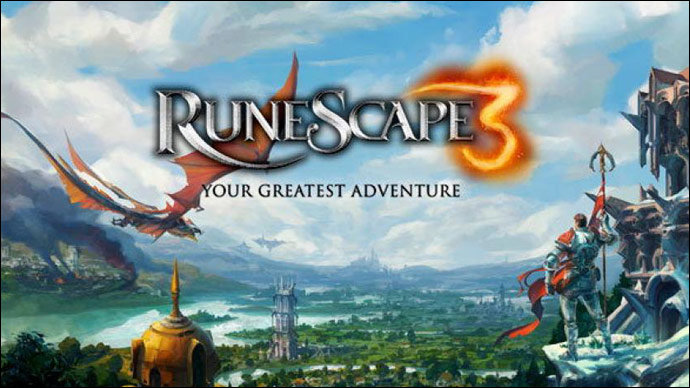 RuneScape 3

RuneScape 3 is more of an updated RuneScape 2 rather than a brand new title. This browser based free-to-play MMO game includes an upgrade to pretty much all aspects of RS2 including a new game engine, new story content, new audio engine, improved UI and much more. Everything you have done so far in RS2 will carry over to RS3 and nothing will be lost in the transition process. As of now RuneScape 3 is only compatible for the Google Chrome browser. Firefox and IE support will be added at a later date.
RuneScape 3 will be available to play on July 22nd.
 RuneScape 3
Release Date:
July 22nd
Developer: Jagex Games
Platform:  PC
Current Metacritic Score:  No current score
Click to Watch info trailer
---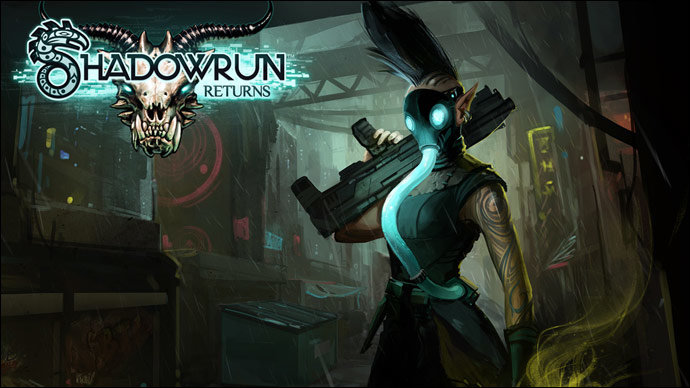 ShadowRun Returns
Developers Harebrained Schemes brings this top-down shooter to Steam this week and judging by the trailer it could be one to watch. Orcs, Dwarves, Elves, Mages and many other fantasy characters roam the land while you – a mercenary- make use of a vast array of weapons and magic to get things done. Each character has its own set of skills and specialities which drastically effects your playthrough. With rich hand painted graphics, a robust yet easy to approach level editor and hours upon hours of chaotic fun to be had, ShadowRun Returns is set to set Steam alight when it releases this Thursday.
ShadowRun Returns
Release date:
July 25th
Developer: HareBrained Schemes
Platform:  PC, Android/iPhone
Current Metacritic Score: No score yet
Click to Watch trailer
---
---
Mobile releases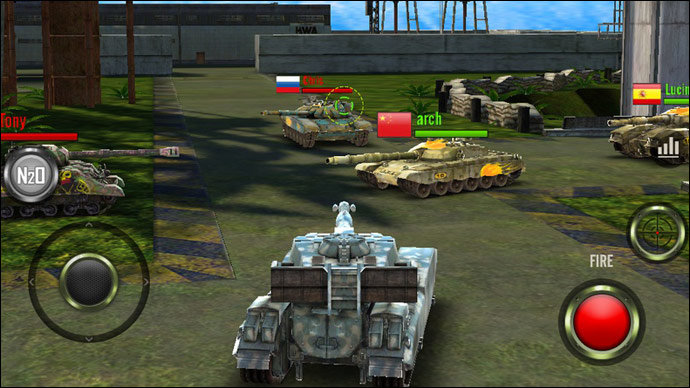 Iron Force

Pick from 1 of 7 tanks and take to the battlefield. Fight alongside or against friends in 3v3 skirmishes or 6 player free-for-all. Iron Force by developers Cool Fish Games features over 100 upgrades for your metal rhino and additional tanks will be added post-release.
Releasing on the 25th the game is set to release on iPad/iPhone.
Iron Force
Release Date:
July 25th
Developer:  Cool Fish Games
Platform:  iPad/iPhone
Current Metacritic score:  Not listed
Click to Watch Gameplay
---
---
That's it for this week. Come back next week for a new list of releases.
If you see any mistakes in this article feel free to email us or contact me directly on Twitter. @SteveVanEekeren