Infinity Blade: Dungeons canceled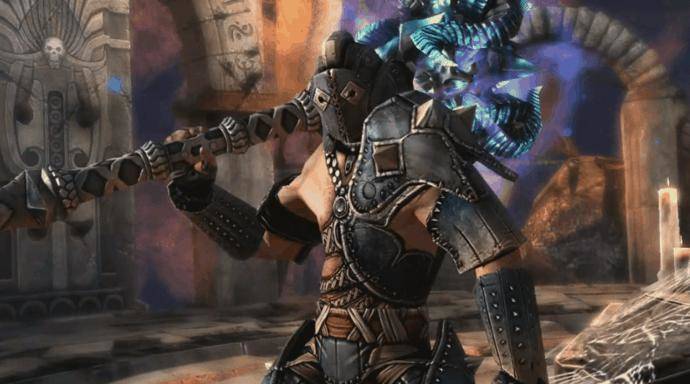 When Impossible Games closed their doors earlier this year, Epic Games wasn't quite ready to kibosh Infinity Blade: Dungeons, Impossible's Diablo-like action RPG due to hit the mobile gaming-sphere sometime this year….. yet. A few months later, however, the news is now official: the highly-anticipated Infinity Blade: Dungeons is cancelled.
When asked about IB: Dungeons on the Epic Games podcast, Chair founder and Creative Director Donald Mustard summed the situation up quite concisely:
"When the studio that was working on [Dungeons] was closed, the game was canceled. That's really all I can say."
Certainly a bit of disappointing news to hear, but Mustard continued, professing that Chair wasn't done with the critically-acclaimed mobile franchise:
"There's more we at Chair are totally planning to do in the Infinity Blade universe. More Games, more books, maybe even other products. And we are very excited about that."
Does that mean there is an Infinity Blade III in the works for the holiday season? I'm not sure how excited anyone would be to read an Infinity Blade book – but I know a slew of iGamers ready for some more medieval sword-swiping action.