May 2016 Loot Gaming: Dungeon
May's Loot Gaming (Dungeon) came a lot later than expected and while online reviews of the box have been pretty negatives, I enjoyed what came in last months Loot Gaming. We cracked it open in the video below, but past the break you can find a breakdown of each item!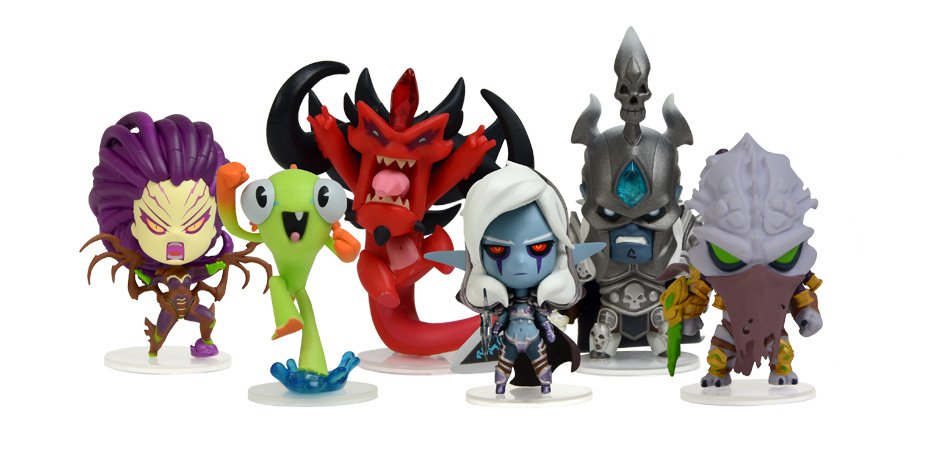 Bonus Item: Cute but Deadly Figure
Although the name is incredibly misleading – lets face it, none of these figures are cute! – these are actually really great figures released by Blizzard Entertainment. The level of detail in the sculpts is outstanding, and any of these figures should be considered a great 'get' in this months box. The inclusion of the Cute but Deadly figures was a 'make up' gift from Loot Gaming for the long delay in shipments. Unfortunately, one of the items they hoped to ship leaked out all over the warehouse. I think, though, that this figure is wonderful compensation for the long delay. Good on Loot Gaming for putting customers first, even in the midst of a crisis!
Uncharted Notebook
That little notebook that Nathan Drake carries around with him in each of the Uncharted titles can now be yours! Well, kind off. The Uncharted notebook packed into this months Loot Gaming was an exclusive item to the box. With a beautiful cover, a detailed map on the inside cover, and 30 pages of writing space, this notebook could be put to good use if you so desire to do so. I'm actually a huge fan of video game notebooks – Xbox Canada sent me a Forza book last Christmas which I used a lot! – and plan to use this one once my Forza book is full. They make great conversation starters when going into a meeting!

Doom Can Glass
This is one of those items that you unbox and just stare at for a while. I'm pretty sure no one was asking Loot Gaming for a Doom Can Glass, but low and behold….we got one. Two things I want to say about this. First, I really am dying to know what the original Doom item was going to be. The Doom item was the one that caused the long delays because of leakage, and they were replaced by this…can?…glass? Second, the more I looked at the glass, the more I liked it. Sure, I'm almost 100% positive that I will never actually use it to drink out of, but it is a really cool item none-the-less that not many people in the world will get to own. Again, having these types of items on my video game collectibles shelf in my basement is an excellent conversation starter. Even though I'm not a fan of the latest Doom title, I do like this glass.
Legend of Zelda Dog Tag
Every time I get dog tag items in my subscription boxes I shake my head a little bit. I want to say that nobody actually wears dog tags anymore, but yet these are go-to items for so many companies, whether in subscription boxes or at convention booths. While this isn't the worst item in this months box, it also is not the best. I love the Legend of Zelda, but outside of hanging this on the corner of a shelf, I'm just not 100% sure what else I would do with it. On the plus side, I think the design of both the metal piece and leather piece is excellent.
World of Warcraft Flag
The World of Warcraft Flag – Alliance on one side, Horde on the other – was the most disappointing item in this months box. I'm sure World of Warcraft fans will love it. Not myself, but that is OK – I don't expect to love everything, in every box, every month!

Dark Souls 3 tShirt
The Dark Souls tShirt this month has been a topic of much debate on social media. In general, people are very unhappy with Loot Gaming's choice to have a shirt with a fairly plain front. For the record, I have no problem with this months shirt. While I will admit that pocket logo tshirts with the major design on the back (pictured above) are not my favorite shirts, I don't think its a 'travesty' as some people have said, nor do I think its a reason to cancel your box.
Conclusion
Overall, I think this is a great box. While I wasn't a huge fan of a few of the items – the Zelda dog tag and the flag for example – I think the box as a whole was pretty good. The inclusion of the Cute but Deadly figure to compensate for the delay says a lot about Loot Gaming as a company, and how they plan to treat their consumers. I give this box a solid 7.5/10!