The Witcher 3: Wild Hunt officially revealed!
Thanks to some revealing on the part of Game Informer, The Witcher 3: Wild Hunt has officially been announced to the world. As such, studio head Adam Badowski took to the blog for The Witcher 2 to reveal more information about The Witcher 3. The first thing of note is that this will be the last chapter in Geralt of Rivia's story.
According to Badowski, CD Projekt RED "should end the series on a high note. Technology has progressed to where we can finally tell the story the way we want, with the visuals we want, in the world we imagined. This will be the ultimate fantasy RPG experience, and while we're hardly out of stories to tell, we believe it's time for us to look to new worlds and new horizons to keep pushing the boundaries of what we can create." Sure, it's a bummer to see that CDP will move on from The Witcher series, but the studio deserves kudos for deciding to shift to something different.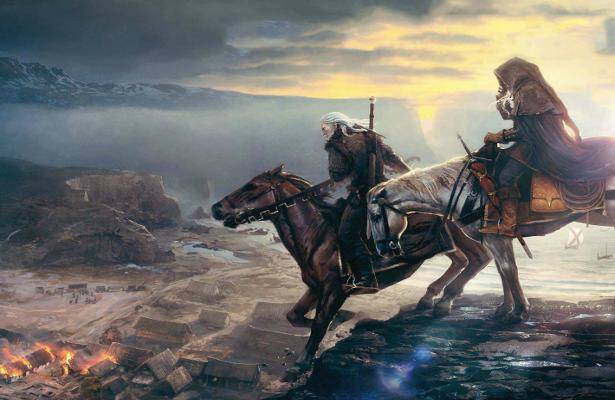 In addition, in terms of transportation, horses won't be the only means of moving about. Badowski goes on to tell us to "imagine playing a dark fantasy game with the same great nonlinear story as in the previous Witcher titles, but now told in a world you can explore freely with no artificial boundaries. The war-ravaged world is so huge that to reach further places you will need to ride a horse or sail a boat to get there."
At the same time, CDP listens to fans' complaints about The Witcher 2. For instance, I found the combat in The Witcher 2 to be good, but in need of some tweaks, and QTEs, or Quick Time Events, were downright annoying. CDP promises an overhauled combat system, as well as no more QTEs. "Open world free-roaming exploration is an adventure in itself as the player will gallop through war ravaged lands, sail misty waters and track down dangerous beasts for money," says CDP. "An improved combat system will allow players to feel like a real monster-hunter, a witcher who uses his superior senses and fighting skills to survive in a dark fantasy world – while he embarks on a quest to save his loved ones. The new core mechanics of The Witcher 3: Wild Hunt immerse the player in the experience completely, with no Quick Time Events, only intuitive gameplay."
The Witcher 3: Wild Hunt is scheduled for a 2014 release for "all high-end platforms." PlayStation 4 and Xbox 720, anyone?