Five Nights at Freddy's Fightline Collectible Battle Game Review
Five Nights at Freddy's has been one of the most popular, family safe "horror" experiences that is, for the most part, OK for most ages. It's big on jump scares and creepy scenarios, but in a safe and fun way. Funko Games recently released a collectible board game around the franchise, much like they did with Star Wars Rivals . Will a similar collectible concept work for Five Nights at Freddy's as well?

Off the top, I do need to state that I'm not a huge fan of collectible board games. Games themselves are expensive enough on their own, but adding in blind boxes to hopefully flesh out your collection is a bit much for me. That being said, the starter set for Fightline includes everything you need to play the game, so the extra boxes are NOT necessary. In my opinion, that does make it a bit better.
That aside, however, I really enjoyed the simplistic nature of this game. I'd chalk this one up as more of a kid friendly experience, but there is something to enjoy here for adults as well. On your turn, there will be a number of actions available to you, including swapping your characters, taking a coin from the supply, using your character's action, or attacking the enemy. Attacking is pretty simple – your character on your space #1 attacks your opponent's character on their space #1.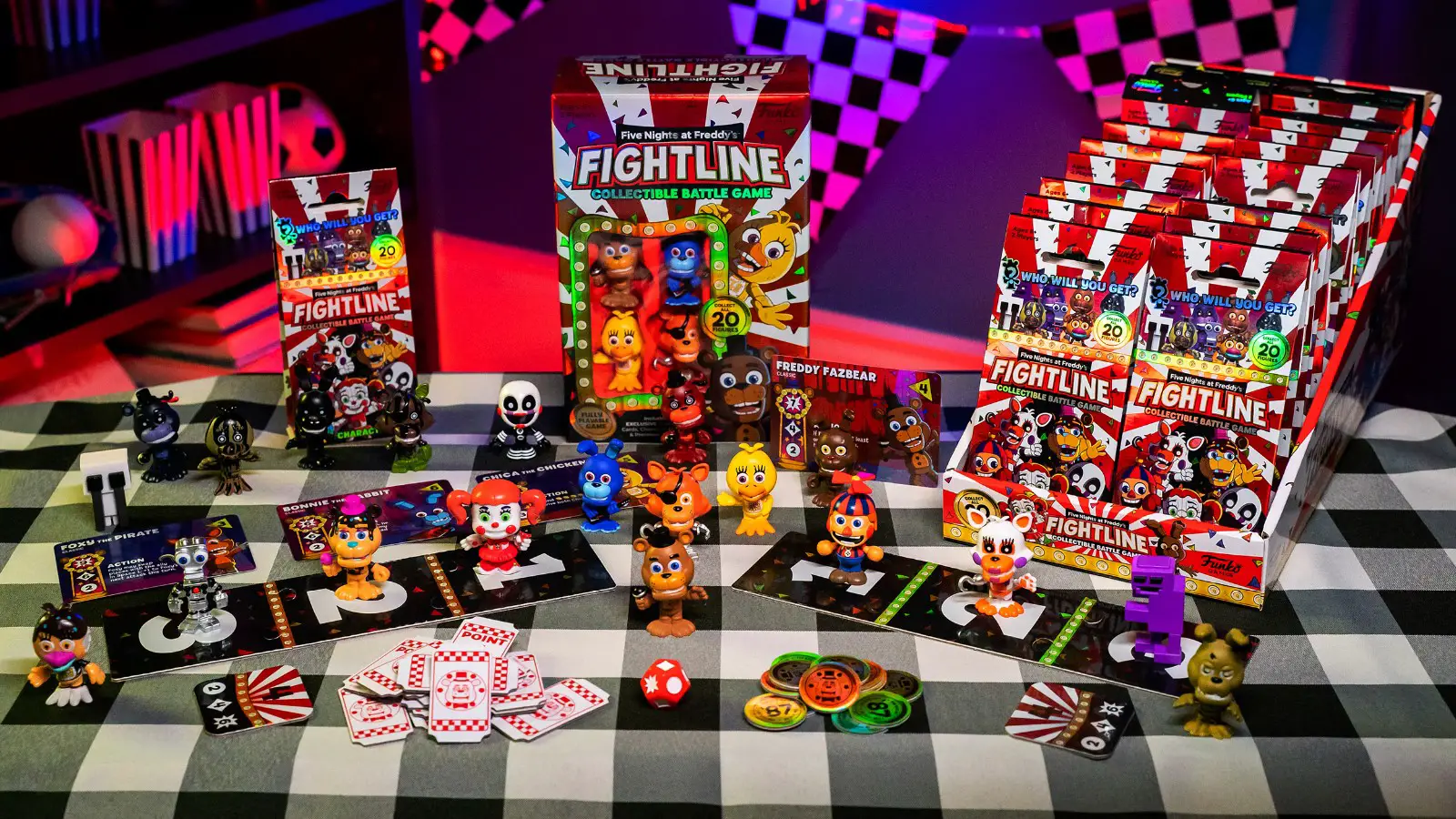 Then, it's a simple die role to see what will happen. You can get hits, misses, and more, but there are certain things that can manipulate the outcome (such as spending coins to increase attack power). The game will continue playing out until one player reaches 7 points.
As we said before, it's a very simplistic concept that will be accessible for all ages. The alure of getting new figures and cards is probably going to be hard to resist, but it does appear that character packs will be relatively inexpensive. For reference, I recently picked up a Funko Games Star Wars Rivals figure pack for $6.20 Canadian so I assume the Freddy's figures will be similarly priced.

This isn't a game that's going to win awards or cause you to be wow'd and amazed. However, it's a great little system that works well, and is an easy one for me to play with my kids. If Five Nights at Freddy's isn't your thing, I suggest passing on this release (and perhaps checking out Star Wars Rivals). But if it is, this is a great little experience to own!