Legend of Zelda Game and Watch Review
When the Super Mario 35th Anniversary Game and Watch released last year, you can add my name to the group of folks who said, "Why do I need a Game and Watch?" And while I understand that these items should be looked at as more a collectors item than actual game machine, I could help but want both. So I passed.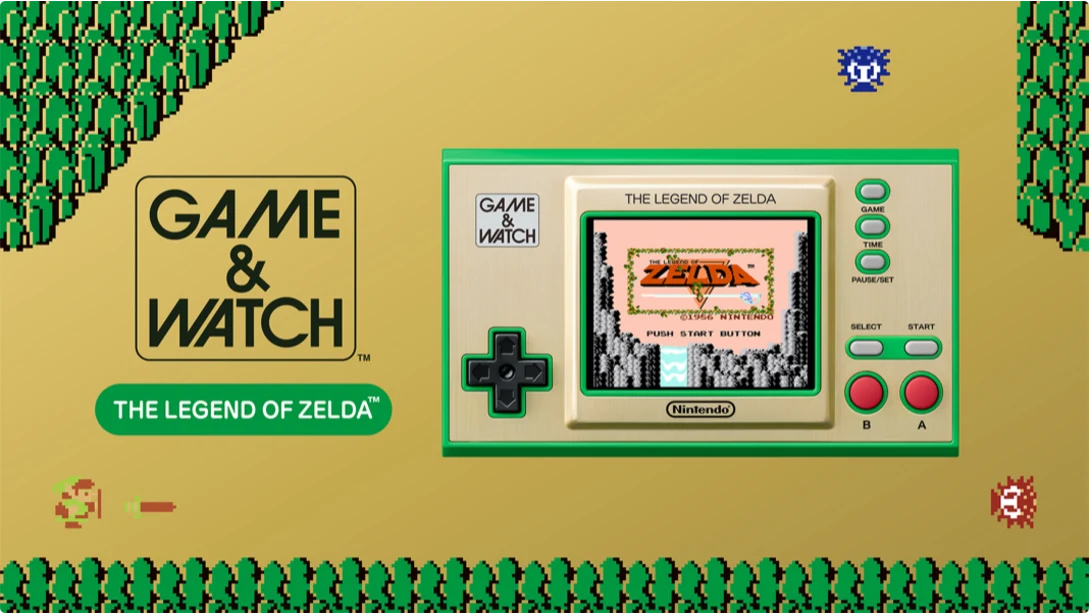 This year, to celebrate the 35th Anniversary of the Legend of Zelda, Nintendo of Canada was nice enough to send over the brand new Zelda Game and Watch device, and I might be in love!
The packaging for the device is top notch. While in a small box, the clear plastic cover that the box slides in and out of is adorned with beautiful, "old school" Zelda icons that overlay the box and make it pop! And while I'd would have loved to keep the device this way, I had to open it up and see what's inside. And the products premium feel continues.
Inside the box, the beautiful green and gold Game and Watch is nestled nicely in a little black cardboard stand, complete with necessary paperwork and a small USB-C charge cable tucked away to one side. If you want, the cardboard holder doubles as a good looking stand for your Game and Watch, and while I wonder how well it will hold up long term, at the present it is nice to display in this way. Although the device has a standard Game and Watch look, it was nice to see a small reinforce embossed on the back. Minor, but a nice touch.

The device comes preloaded with three of the franchises earliest titles. Each title includes most of their various worldwide releases, which means those wanting to play the games in Japanese can, if they choose to. There are a few missed opportunities here, however.
While I know the system is meant to preserve the very essence of those original games, it would have been nice to see
The Legend of Zelda: Links Awakening
DX version of the game included, the far superior remake of the original title.
Still, when you factor in that three original Legend of Zelda games, along with an additional title where you attempt to wack baddies with your fists while trying to get a high score, there is a lot of content here, far surpassing the content available on the Super Mario system last year.

That system was so light on content one could argue it was for collectors only. This time around, however, whether you want it for a collection or to play, the value is there and the price is worth it. And with you to 8 hours of battery life per charge for playing games, and the ability to pick up and play wherever you last left your game, makes this an outstanding gift this holiday season for any Zelda fan in your life.