Casino games inspired by traditional video games
Casino gaming has been a popular option for players in various parts of the world for decades, but widespread success is still a bit behind the traditional video game market. Since at least 1958, video games have been part of the public vernacular. They truly rose to prominence a bit later, with the 1970s and 1980s seeing the use of video displays become more common and the first widespread video game consoles released to Western markets in the 1990s.

Video games have long influenced other entries to the industry, but they have also impacted other areas of society such as books and movies, many of which are modeled after popular game titles. Slot gaming is another entry to this list with a growing number of titles that have been inspired by more traditional video game titles.
This article will look at some of the most popular slots based on established game titles!
Call of Duty: Modern Warfare 
One of the most popular and ubiquitous game series ever released is Call of Duty: Modern Warfare. The title was a success almost from day one and inspired numerous sequels. One of the most notable of these is Call of Duty: Modern Warfare 3, which sold millions of copies in just 24 hours and a total of 30.71 million copies as of 2020, making it one of the bestselling video games ever.
It is not surprising that the game was reinvented as a slot machine title. Offering prizes that range from 5x to 200x players' wagers, free spins and special wilds, the Call of Duty: Modern Warfare slot has earned its place in the ranks of popular casino gaming titles.
Call of Fruity
In addition to the more authentic remake above, Call of Duty fans can also try their luck with a slot called Call of Fruity. The game features fruit dressed up as soldiers and offers a colorful experience with a max win of 250,000 coins!
Tomb Raider
Tomb Raider is an incredibly successful video game release. It was so popular that successful movies have been based around it, with Lara Croft, in particular, becoming one of the most well-known video game characters in the world.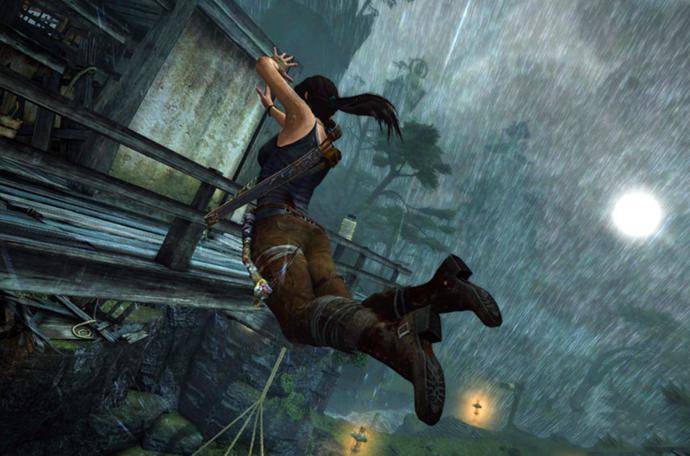 The Tomb Raider slot is a great way for slot fans to dive into the intriguing world of ancient tombs and hidden treasures. Payouts ranging from 200 coins to 7,500 coins give every spin an air of excitement. The slot is also quite popular and is offered by most big online casinos.
Sakura Fortune
Sakura Fortune is an interesting title that is a bit different from those above. Instead of drawing inspiration from a specific game, it looks instead to a genre of traditional video games. Japanese themes are an enduring hallmark of conventional titles, and developer Quickspin has made it a hit in slot gaming. Players interested in playing the game should head over to Quickspincasinos.com for more information and demo play!
Slot machines are quickly rising in prominence, and the above titles are excellent examples of why pulling inspiration from traditional video games is a great option.