Top 5 e-Wallets for Online Gaming in New Zealand
In the iGaming world, three main features can't be separated: the online casino, the players, and the payment methods. In New Zealand, for example, online gambling has grown in popularity despite the strict laws linked with this activity there. When it comes to payment options, the first thing that comes to mind is the e-Wallets.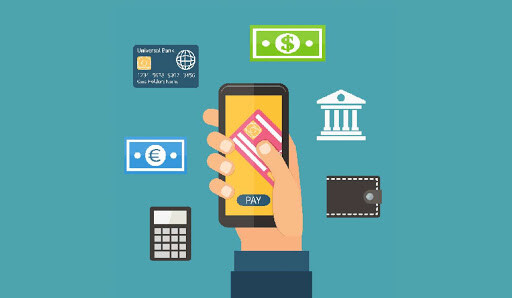 These solutions have made their reputation as the best and most reliable methods used in the online casino. That is probably the reason why many Kiwis players choose e-Wallets when they move funds. Here we detail the top 5 e-Wallets for Online Gaming in New Zealand.
MuchBetter
MuchBetter is considered to be a fresh company but can compete with other e-Wallets thanks to its innovative technology. As a matter of fact, this service was released in 2017 and can be used in New Zealand. One of the major benefits of choosing MuchBetter is the advanced technology that the company uses to protect the customers from fraud and identity theft.

Thus, MuchBetter has become accepted by many online casinos there and the most used option among the gamblers as well. Another reason to make MuchBetter widely chosen in Aotearoa is the fee associated with this banking option. This app-based payment wallet is free or charges very reasonable fees on both deposits and withdrawals.
PayPal
PayPal is the world-known digital wallet that provides a straightforward and rapid way to request and send money in an online casino. This service was launched in 1998 and has cooperated with many gambling sites over the globe. Today, it is common to see New Zealand online casinos that accept PayPal payments and offer both deposit and withdrawal features to the gamblers.

In addition, this e-Wallet maintains a high-level of security, safety, and privacy when moving money in a gambling site. Apart from the ease of using it, this payment method also offers special bonuses and perks in some selected games. This means that PayPal is attractive not only for its excellent service but also for the several advantages that it can supply.
Upaycard
Upaycard is also among the famous banking options that NZ players use for making transactions. The firm was released in 2013 in the United Kingdom and like other e-wallets; it provides both safety and convenience.

Actually, Upaycard is licensed by the Financial Conduct Authority (FCA) meaning that the company is devoted to protecting its customers' private information and has utilized effective policies to prevent financial crimes. What's more, Upaycard uses the most traded currencies in the world enabling the gamblers to send and receive money in many locations with a lower commission.
Skrill
Skrill means the top-notch e-Wallet that has gained in popularity in New Zealand. This great company was established in 2001 and hasn't stopped to grow thanks to the several advantages that it has offered to the users. The two words that can define this method are "privacy and security" because it will never ask its customers to give their details and banking information.

Besides, the firm is also regulated by the Financial Conduct Authority ensuring the NZ gamblers' security during the transactions. Today, Skrill has more than 2 million users over 200 countries and reputed for its smaller charges.
Neteller
Neteller holds the first position and certainly, all the Kiwi gamblers have already heard about it. This company was released in 1999 and has seduced millions of players in New Zealand. With this solution, the users can both make a deposit and withdrawal more quickly and inexpensively.

Moreover, this digital wallet service uses the 128-bit encryption technology ensuring safety and security of the users' transactions. With a good quality customer service, it is not surprising if Neteller has gained the heart of several NZ players.