Google Unveils new Pixel Devices
Over the past few weeks, we have been using and reviewing the Pixel 4a, our pick for the best mid-market smart phone in 2020. While it wasn't a secret, it was good to see the 5G Pixel 4a today, as well as the brand new Pixel 5.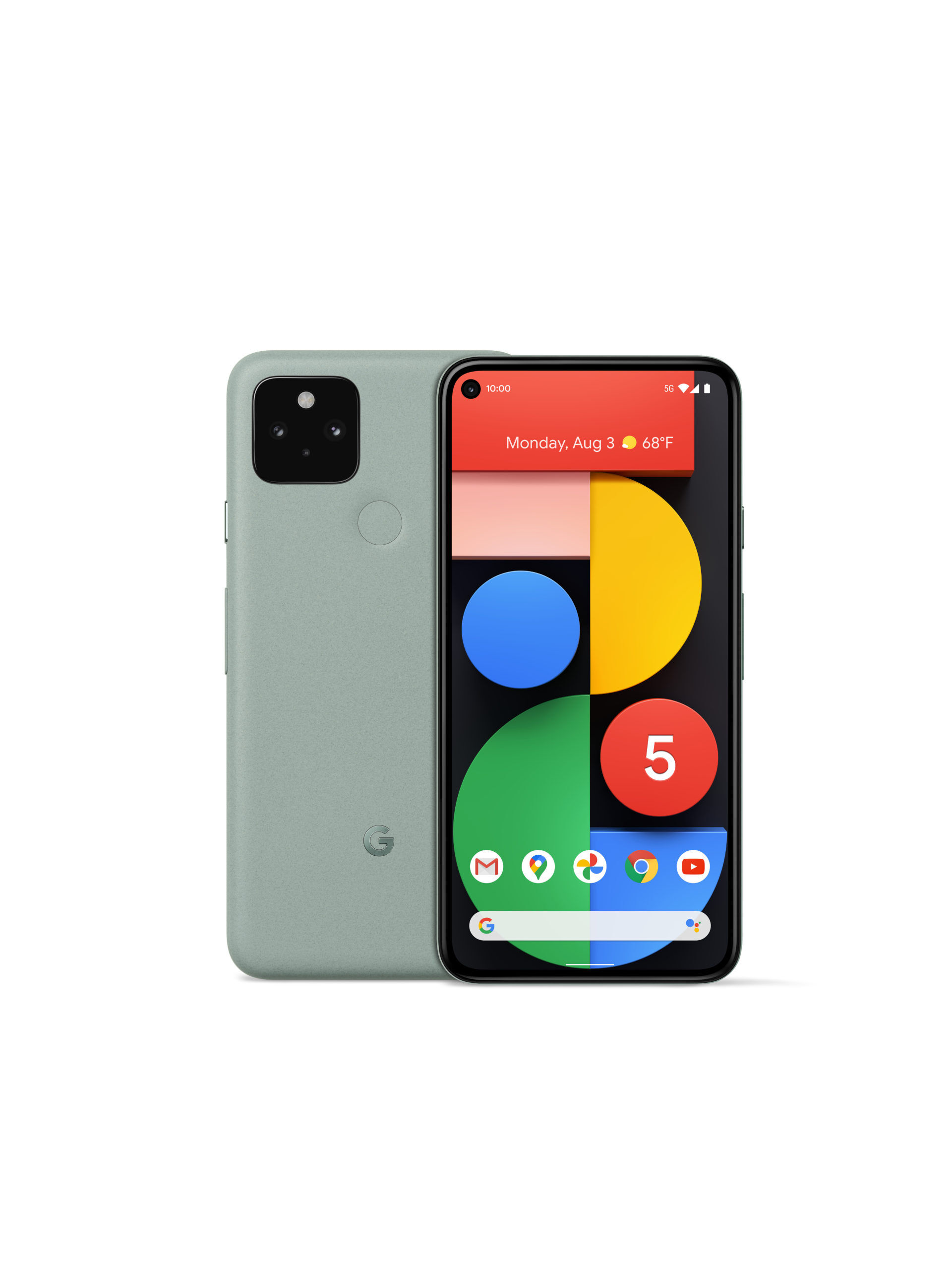 In the past, Google has generally always unveiled two phones at these events, although they are usually a new flagship in two different sizes, a standard and an XL. Again, although it wasn't a surprise, Google is opting for one flagship phone heading in 2021, the Google Pixel 5.
Google Pixel 4a 5G
Coming in November, the Google Pixel 4a 5G will be launching for $679 CAD, and will come in one colour option, Just Black. The 5G version of the 4a will feature a Qualcomm® Snapdragon™ 765G Mobile Platform,Titan M security module for on-device security, 6 GB of RAM and 128 GB of storage with all-day batteries. The company is even promising 48 hours of battery life on extreme battery saving settings.
You'll get most of the features coming to the Pixel 5 as well, minus the 90hz refresh, and 2 GB less RAM (6 compared to 8).
In case you missed it, you can read all our thoughts on the Pixel 4a here!
Google Pixel 5
Also sporting 5G support, the Google Pixel 5 is the brand new flagship phone from Google, but it won't be coming with that standard flagship price. For just $799 CAD, Google fans can get the latest and greatest from Google, and enjoy all their great Google-only features. Although it won't be as powerful as other flagship devices, it's more than enough processing power for your average smart phone user.
The Pixel 5 "features a bezel-less edge-to-edge display and comes with a 6.0-inch FHD+ Flexible OLED display, 128 GB of storage and 8 GB of RAM. It has wireless and reverse wireless charging with Battery Share and is also IP68 dust and water resistant," per Google Public Relations.
For me, however, Pixel phones are all about the cameras. Whenever we vacation to Walt Disney World, or travel on Disney Cruise Line with Disney Canada, we bring along our Pixel devices to capture those special moments. We can't wait to take the Pixel 5 on our next, Roffel family adventures! Thankfully, all the great photo software that made Google Pixel the best smart phone for capturing precious moments. On top of all the old features, Google is also introducing Night Sight in Portrait mode, Portrait Light and Cinematic Pan, all of which will allow users to edit photos and capture video, producing the best possible outcome.
It won't be long before fans can get their hands on the Google Pixel 5, and we cannot wait to tell you all about! Stay tuned to GamesReviews for future content on both these great devices.