Turtle Beach Utilizing Microsoft Wireless Technology for Headsets
As the market continues to get saturated with different types and brands of headsets, companies are looking to slash costs as much as humanly possible. I remember during the hey-days of the PS3 and Xbox 360, where a good gaming headset would easily set a gamer back at least $200! Today, that isn't the case, as more and more companies are opting for sub $100 units. Enter Turtle Beach (again) who have launched the Stealth 600 headset in limited quantities today for the low price of $99.95. What sets this set apart from others you might as? Well, the Stealth 600 on Xbox One is the first headset to utilize Microsoft's Wireless Technology for connectivity to the console!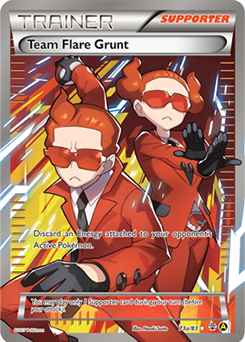 Read these details from Turtle Beach PR:
 Today's launch makes the Stealth 600 for Xbox One the first-ever gaming headset available at retail that uses Microsoft's Xbox Wireless technology to connect directly to the console, just like your wireless controller does. No wires, no base station, and no adapter needed. With the Stealth 600 paired directly to Xbox One, gamers simply need to turn on their headset and start playing. Beyond the ease of Xbox Wireless connectivity, the Stealth 600 is optimized to deliver immersive Windows Sonic surround sound and crystal clear chat through large, powerful 50mm speakers and a new flip-up version of Turtle Beach's renowned high-sensitivity mic. The Stealth 600 for Xbox One also features everything from Turtle Beach's unique ProSpecs™ Glasses Friendly and comfort-driven design to its exclusive Superhuman Hearing™ sound setting that gives players a competitive advantage to help them win more.
Turtle Beach continues to innovate, and as a gaming review company, we love to see new and exciting products like this hit the market. I've been continually frustrated with always having to have my headset plugged into something to operate, but with this wireless connectivity, I have the freedom to lounge on my couch any way I want. Will you be getting the Stealth 600 for Xbox One?
We hope to have a review of this product up shortly, so stay tuned! Here are a few more details to say your decision! You can also get this with an offer at Argos.
Gaming technology is advancing fast, and the Stealth 600 for Xbox One offers gamers a wealth of features, functionality, and comfort, including:
Xbox Wireless – Enjoy the simplicity and superiority of a direct connection from your headset to your console – no wires, no base station, and no adapter needed.
Windows Sonic Surround Sound – Xbox One's Windows Sonic for Headphones delivers immersive virtual surround sound to bring your games, movies and music to life.
Glasses Friendly – Unique ProSpecs™ comfort-driven design removes pressure on your glasses while you play.
Powerful 50mm Speakers – Large, powerful over-ear speakers produce crisp highs and thundering lows.
Flip-up Microphone – Turtle Beach's renowned high-sensitivity mic picks up your voice loud and clear, and flips up to mute.
Superhuman Hearing™ – From quiet footsteps sneaking-up from behind to enemy weapon reloads just before an ambush, Superhuman Hearing™ lets you hear it all. Hear Everything. Defeat Everyone.™
Independent Game & Chat Volume Control – Find the perfect balance between game audio and chat audio.
Mic Monitoring – Hear the volume of your voice inside the headset so you never have to shout.
Audio Presets, Including Bass Boost – Customize the way your game sounds with four audio presets, including Bass Boost.
All-Day Battery Life – Always be ready to play with up to 15-hours of gaming per charge.