SplatNet Is Live on the Nintendo Switch Online Application
Nintendo Switch Online application is ready to be downloaded now, and although there won't be much to  do until Splatoon 2 launches this Friday, it's still great to grab the application, link your Nintendo ID, and be ready for the fun that is to come. Since we've had a copy of Splatoon 2 for more than a week now, we've been able to see some of what you can exepct from the SplatNet application, specifically for Splatoon 2.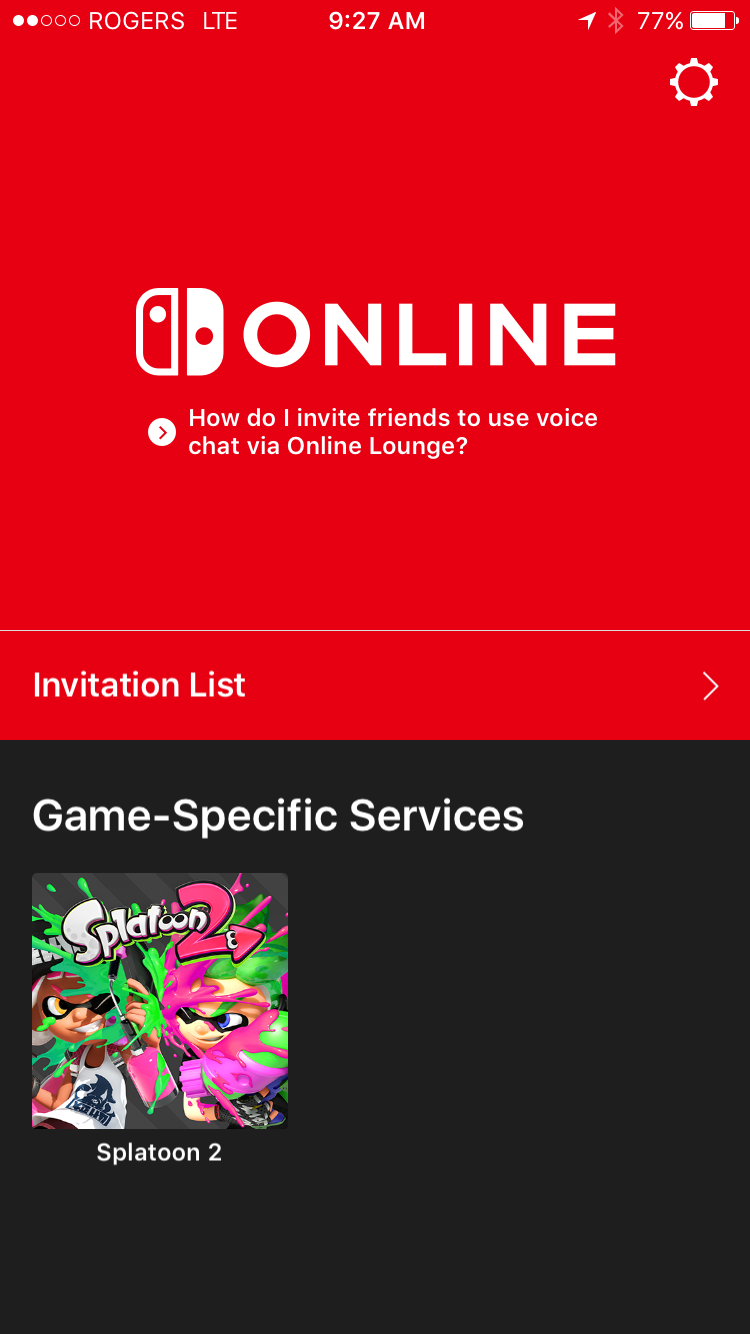 Many reviewers are already getting discouraged by the many potentially flawed aspects of the Nintendo Switch Online application, including being disconnected from the chat when the application isn't open – say, should you answer a phone call or reply to a text message. That aside, however, there are a ton of great features embedded in the application, some of which are on display with SplatNet for Splatoon 2!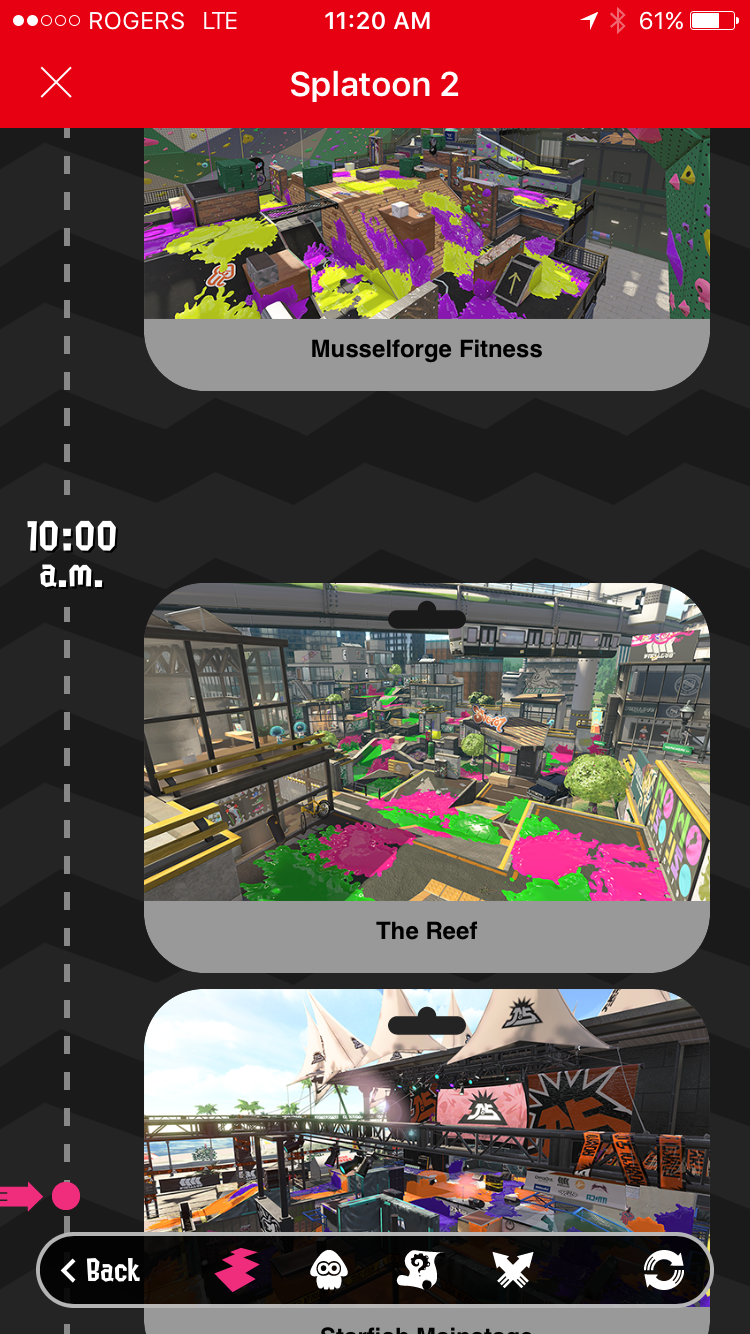 SplatNet will allow you to track many stats you want to track, and even some stats no one would think of tracking. Want to know how much ink you've thrown on the ground, in terms of world monuments? That is actually an option! Stats go as far as tracking your wins and losses, to tracking how well you've done with specific weapons. It's fairly in depth, and I found that after using 4 or 5 different weapons over 10-15 matches each, I could easily see from the statistics which weapon I was best at using. Of course there are always other factors – your teammates for example – but it still gives a pretty good idea of how well you perform in Turf War, with which weapons.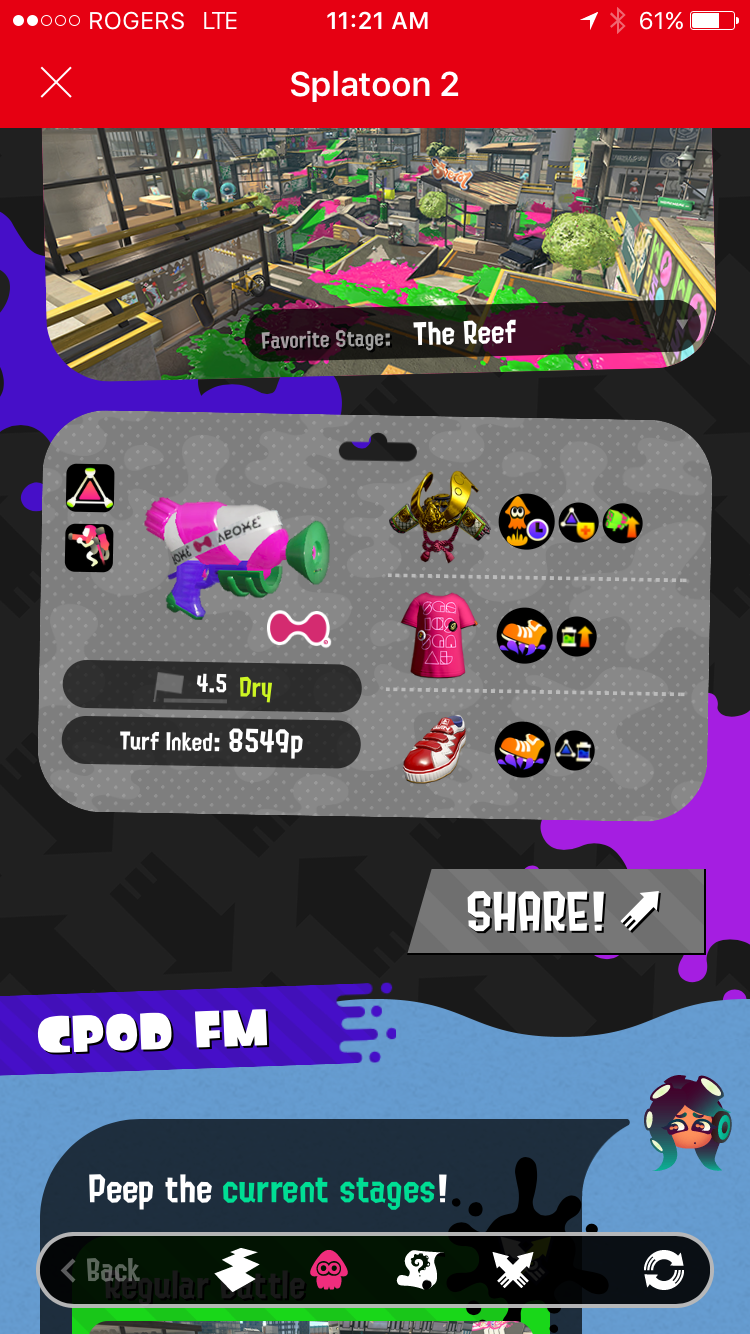 SplatNet also has a marketplace which will provide unique gear for your player to wear. In the online marketplace, players can select one item to purchase. Once you've made your selection on your mobile device, you'll be able to pick up your wears from a Inkling local for the required amount of cash. If you see a cool piece of gear that you cannot currently afford, that is OK as well, as the local vendor will hold onto that item until you can afford to pay for it. Be warned, should you order another item without redeeming your first, your first item will no longer be available.
Based on how the app currently is running, gear is available for limited amounts of time, so be sure to check back often to see what is new, and what you might not want to miss!
One of the other great features of SplatNet is being able to see which maps are coming up for Splatoon 2 Turf War. In our review we noted that maps changed every six hours or so. That has apparently been revised to maps changing every two hours. If you like a specific map, you can see when that map will be available to be played!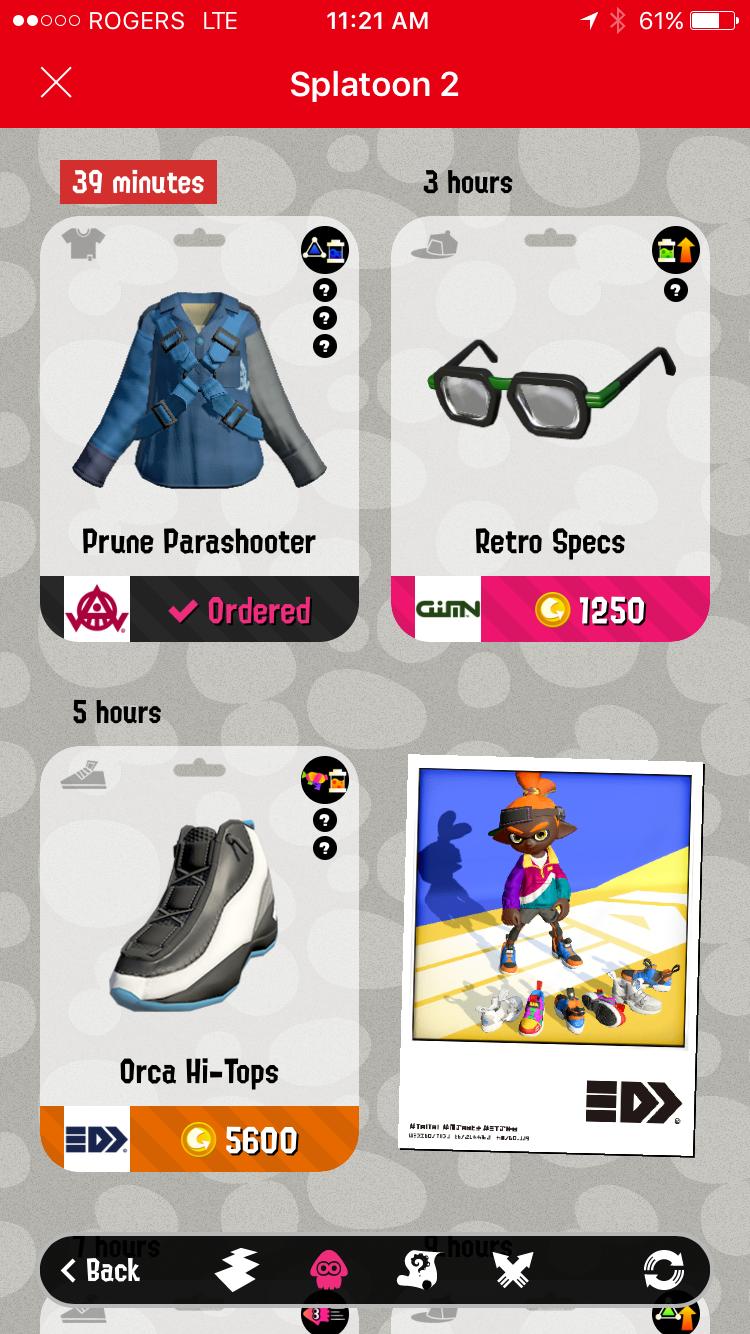 So far, I'm really enjoying the SplatNet app within the Nintendo Switch Online application. We won't know how well this works until after launch, so stay tuned for an update!