The Best Minecraft Shader Packs, and Their Installation Processes
Being a sandbox video game, the activities you can enjoy when you play Minecraft are endless. It is a great coding for kids game that you can find yourself lost in, from mining to cave exploration . There are almost unlimited resources to use when you play, and your imagination can be the limit.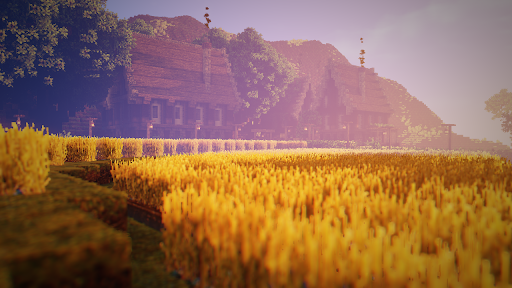 However, despite its expansions and updates in the last few years, there is one key point that both casual and hardcore fans share. Despite having so much content, it seemed like its visual aspect remained relatively untouched. If you want to add a touch of realism – or extremely stunning fantasy sites – then you might want to install shaders.
Here, you will find the list of the best Minecraft shaders. No matter what style you prefer or what load your computer can handle, you can find one that will fit your preference. If you are a first-timer, you can also follow the short installation tutorial in this post.
How To Install Shaders
Installing your shader pack files can be relatively easy if you have done it before. However, if this is your first time using a mod for your Minecraft game, there might be several steps you need to take. Follow all of these steps to ensure the proper installation of your files.
Look for compatible mod managers for your Minecraft version and download it. If you have no idea which one to use, the Forge mod manager is highly recommended.
Search for the official Optifine download page. Choose the version that is compatible with your current Minecraft version and install it.
Install both your mod manager and Optifine applications by clicking on them. Make sure to install your mod manager first.
You can download any of the shaders listed below from MinecraftShader.com.
Go to the master folder for Minecraft on your computer. It is usually in your AppData folder if you cannot find it.
Click the Mods folder.
If there is a Shaderpacks folder, click on it. Otherwise, please create a new folder and name it Shaderpacks. Once you have made it, open the folder.
Drop the shader files in this folder. Ensure that you have unzipped the shader packages and only move the shader files.
Launch your Minecraft game using your mod manager. Select which shader packs you will use for your game.
List of Best Shaders
Now that you know the proper way to install shader packs for your game, it is time to look for the best Minecraft shaders. If you want to take your game to a whole other level, these mods can be perfect for you. As long as you can run them, they can increase your game's visuals and make you feel like you are playing an entirely new game each time.
Lagless Shaders Mod
Are you interested in using a shader pack, but you are scared that your computer can handle it? Most shader packs can be heavy to run on old computers. If you are using one, you might find them lagging when you launch them with your game. With the Lagless Shaders mod, you can improve the visuals of your Minecraft game without dropping its frame rate.
While it may not be as comprehensive as other shader packs, it is still a significant improvement over the usual Minecraft looks. It has fewer visual effects, but if you own a low-budget computer – or an old one – it will not compromise your game's performance even if you play using it. This would be a good choice if you want to make the colors more vibrant or sharpen your game's visuals.
Sonic Ether's Unbelievable Shaders Mod
If you want stunning graphics and realistic effects, no Minecraft shader is more recommended than the Unbelievable Shaders mod. With it, you can transform the usual Minecraft blocks into picturesque, lifelike images. With it, you can view a beautiful sunset. You would be able to find ripples on the water surfaces. You can watch shadows placed where they would usually be in real life. Recommended to use ModernArch Realism texture pack with SEUS Shaders for better graphics.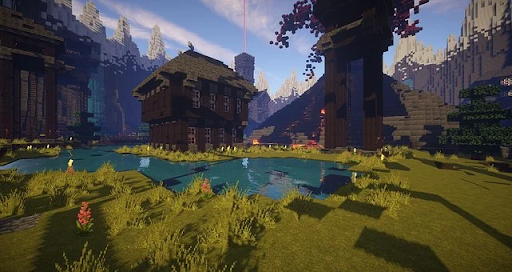 This is the one to choose for the best and most realistic visual effects. It does not only transform your game visually, but it also provides different effects like shadows, rain, and bloom. However, since it is a very graphic-heavy mod, you will need a high-performance computer to make it run seamlessly with your Minecraft game.
Continuum Shaders Mod
Do you want your Minecraft game to adopt cinematic visuals for your Minecraft game? This shader pack is second to none when providing eye-catching and stunning graphics. With it, you can build realistic mountains. You can view dawn and sunset even from a far distance perfectly. You can even make various natural stone landscapes.
From extending shadow to providing global illumination, this mod will not only offer a touch of realism for your Minecraft game. Instead, it will make your game look even better than that. You will feel like you are inside a high-quality movie when you launch this mod. However, this shader pack also requires the most performance from your computer. At the very least, your computer should have a dedicated graphics processing unit to launch it.
Sildur's Shaders Mod
If you are looking for a shader pack with the right balance of performance and graphics, then the Sildur's Shaders will be perfect for you. You can select one of the three available settings when you use it. This way, you can choose one that will not compromise your game's performance and frame rates.
Aside from that, this shader pack also provides various visual effects for your game. If you want bloom effects, shadows, reflections, and sunrays effects, then this shader will be perfect for you. Its visuals are relatively vanilla compared to other mods because it simply enhances the current resources of your game. At least, that is when you are using the default setting.
For players who are not confident in the performance of their computer, you can use this mod to enhance the visual aspects of your game. While it may not provide a cinematic experience, it can still significantly boost your Minecraft game's visuals.