FuturLab/Velocity Ultra – James Marsden Interview
FuturLab is a developer that, within only a handful of games, have gained a following for their dedication to creating fun, simple titles that are enjoyable, addictive and great value for money. From Coconut Dodge, through Velocity and onto the several titles they created for PlayStation Mobile, FuturLab are behind some of the very best titles available on PSP and Vita. This week sees the release of a Vita-specific version of Velocity, Velocity Ultra, that includes improved visuals, trophies and leader boards.
We took a little time to speak with James Marsden, owner and director at FuturLab, about the way he designs games, about the future of Velocity and about the way Sony are changing how they interact with third party indie developers.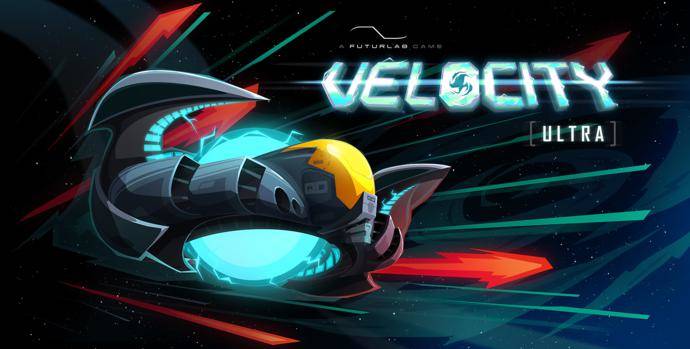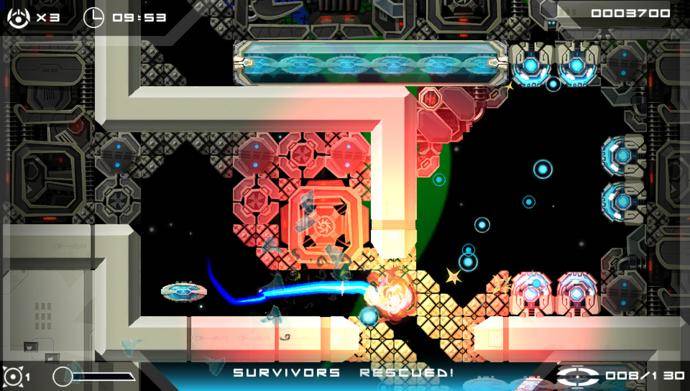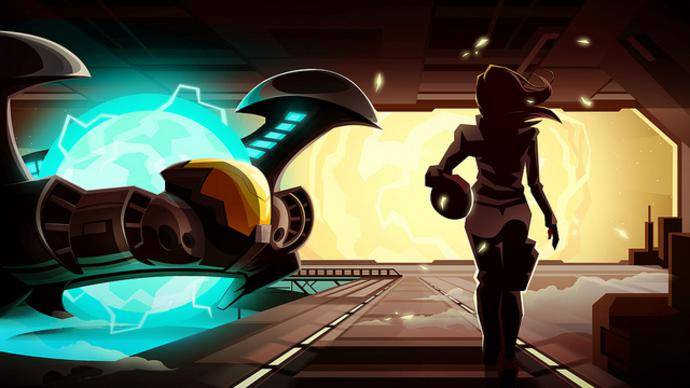 FuturLab quickly became one of the developers to watch, first on the PlayStation Mini brand and then as part of PlayStation Mobile. What did you do right, and is it something you feel other companies could replicate?
That's very kind of you to say!
There's a couple of things we did that are definitely repeatable; the first thing we did was make ourselves useful – PS Minis needed a Killer App, so we set about creating one, without any regard for how limited the market was considered to be. We put everything we had into the development of Velocity as we wanted to grab the attention of Sony.
You've always built your games around the idea of "one more play." How difficult is it to live up to that standard whilst also providing depth and originality?
The challenge is to keep things simple. Once you've found a mechanic that's fun, the key is to build depth around that central mechanic without complicating things unnecessarily. That is something that requires confidence in the quality of the core mechanic. I think many game designers spend too much time pinching aspects of other games and trying to stick them together instead of focusing deeply on making the most of what is right in front of them. You can carry a simple fun mechanic a long way if you really study the limits of that mechanic and build an experience around it. The best games begin simply and carry a player into complex sophistication. They are the best because the player learns all the way through, and never gets bored.
Beyond the better graphics within Velocity Ultra, what are you doing to re-engage the thousands of people that played and loved Velocity in 2012?
Trophies! Leaderboards! 😉
How important was PlayStation Plus in the success of Velocity?
Pretty important I'd say – Velocity reached a lot of people on PS+
How did it feel revisiting Velocity again? Were there things you felt you wanted to change at the core design after reading reviews?
I was genuinely thrilled to revisit the game, as I knew we could improve on it in so many areas. Velocity Ultra's artwork looks crisp and beautiful on the PS Vita, and being able to refine the UI and music was something I was very pleased to be able to do. The game feels like a fully polished package now. There was nothing we wanted to change about the design after reading reviews, though we did implement touch-screen to teleport and bombs on right stick because so many people asked for it 🙂
You've made no secret of the fact that Velocity is a brand that's here to stay. How difficult will it be – now that you have an engine and art assets working on the Vita – to continue the series moving forward?
Difficult enough to give us a challenge I'm sure 🙂
On the topic of a sequel, you've had the sequel questionnaire up for some time now. Has there been anything that has stood out? Anything that feels like the submitter completely missed the point of the original game?
We've had some great suggestions actually – lots of food for thought. If we ever get to action any of the suggestions, we'll certainly credit those who helped to give us good ideas.
We had one or two suggestions that completely missed the point. From people who were bored I expect, and had no real interest in Velocity!
You've had a lot of support from Sony over the years, although you've also made it pretty clear that the pitching process – before Coconut Dodge – was a pretty difficult time. With Sony opening up the PS4 to indie developers, how do you think this process will change? Will a company like FuturLab ever be able to rise to the top if all they have to do is put together the files and hit submit?
Big studios had to start somewhere. What I love about Sony is they really value their third party developers – they know that with encouragement and support small ambitious studios can grow into big studios – so yes I do believe it, otherwise I wouldn't be working so hard. It's currently 10pm on a Friday night 🙂