What are Australian online pokies?
Australians are known for their love of gambling. People throughout the country can't get enough of going to casinos, resting at tables, or playing online slots. Gambling is even more appealing to Australians since wins are tax-free because they are considered luck-based rather than work-based. Pokie is the most popular game played by Australians. Australian pokie, often known as "slots" have become associated with gambling in Australia.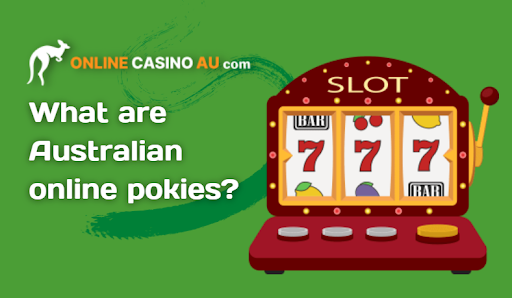 So what are Australian pokies? These are casino games in which a lot of symbols are displayed on the grid. You give them a spin, and if a sufficient number of identical symbols appear in the right place, you win and receive a payout. There are three main types of poker: early slot machines, video poker machines, and online pokies.
Pokie machines are slot machines that may be found in a variety of physical casinos and amusement locations in Australia. A few decades ago, they were all the rage. The method of operation was simple: the symbols were shown on strips connected to a huge drum. To spin the machine, you must pull down a lever that protrudes from the machine's side.
A drum and lever are not used in video pokie machines. Instead, the pokie is shown on a video screen. Simply set your stake and spin using the game's computer interface. Everything is digital, except for the enormous machine you're sitting at.
Then there's the world of online pokies. These are computer-generated pokies that can be played on a variety of devices, including PCs and laptops, as well as cellphones and tablets in certain cases. Online pokies, unlike video pokie machines, do not require a huge machine to be played; all you need is a suitable device and a reliable internet connection to play online at the best pokies casinos.
How Do Online Slots Work?
The operation of online pokies is simple. There are other variations, just as there are with other casino games, but for this example, we'll focus on the conventional pokie.
The majority of online pokies are played on a three-row by the five-column grid, generally known as reels. On the grid, there is a symbol for each location. There are over a dozen various symbols that might show up. The majority of them are regular symbols that can offer payments, with one or two having unusual effects.
First and foremost, you must put your wager. Depending on the pokie you're playing, there are a few different methods to achieve this:
Some feature a variety of bet values from which to pick.
To determine your total bet value, some games require you to pick a coin value that is multiplied by the number of pay lines or a fixed sum.
To achieve your total bet value, you change the number of pay lines, the number of coins on each pay line, and the value of each coin for some.
Simply press the play button once you've decided on your bet value, and the reels will begin to spin. On the grid, a new set of symbols will be available. Paylines are used in most pokies to decide who wins. A pay line is a line of symbols that runs across the grid and spans one reel position. To win, three or more matching symbols must appear on a pay line. You must have these symbols on successive reels, starting with the far left reel, to win. Symbols payout at varying rates, and the more symbols you land on a pay line, the larger the payment.
The Different Types of Online Pokies

The fact that there are so many of them is one of the best things about online pokies. There are about 300 firms that produce pokies for the internet industry, termed as 'providers.' They've launched over 10,000 online pokies between them, many of which can be found at online-casinoAU.com. Online casinos frequently divide their slot machines into three types. The following are some of them:
Pokies on video. This is where you'll discover the majority of the online pokies you'll find at Australian online casinos. These are themed computer-generated pokies that generally include a variety of bonus features. Video slots come in a wide variety of themes, and there are several cleverly created elements to keep gameplay exciting. These games, especially those that have just been launched, are usually highly sophisticated.
Progressive jackpots. These are video slots with no predetermined jackpot. Instead, every time someone casts a wager, the jackpot is increased, and it continues to grow until it is won. It either resets to zero or a predetermined sum, such as a thousand dollars or such, after it is won. Some pokies feature a shared progressive prize, while others have separate jackpots. Although the chances of winning the grand prize are minimal, it is not impossible. Some fortunate gamers have won life-changing prizes after hitting it big on progressive jackpot pokies. In reality, owing to these pokies, a tiny number of players have made billionaires.
Pokies that are tried and true. Classic pokies are worth checking out if you like basic pokies without too many additional frills to go in the way. These are supposed to seem like the very first pokie machines, except they're digital. They're commonly played on a 33-square grid and feature fruit-themed symbols, as well as other popular symbols like bells, stars, and the number 7.
If after reading this article you really wanted to play slots, then rather choose the best pokies casinos on online-casinoAU.com.