All Disney Fans Should Play Disney Magic Kingdoms
If you've been a long time Disney fan like myself – perhaps you've seen all the films, went to one of the Disney theme parks, or perhaps even been on Disney Cruise Line – there's a good chance you've fantasized about creating your own Disney theme park, complete with your favorite, iconic rides, characters for people to interact with, and tons of content to play through. Enter Disney Magic Kingdoms, from the world renowned Gameloft company. Disney Magic Kingdoms allows you to take over your own Disney themed park, fill it with attractions, concession stands, and decorations, and level up to be the best in the world. If this sounds like something you'd enjoy, circle over to website and find out more!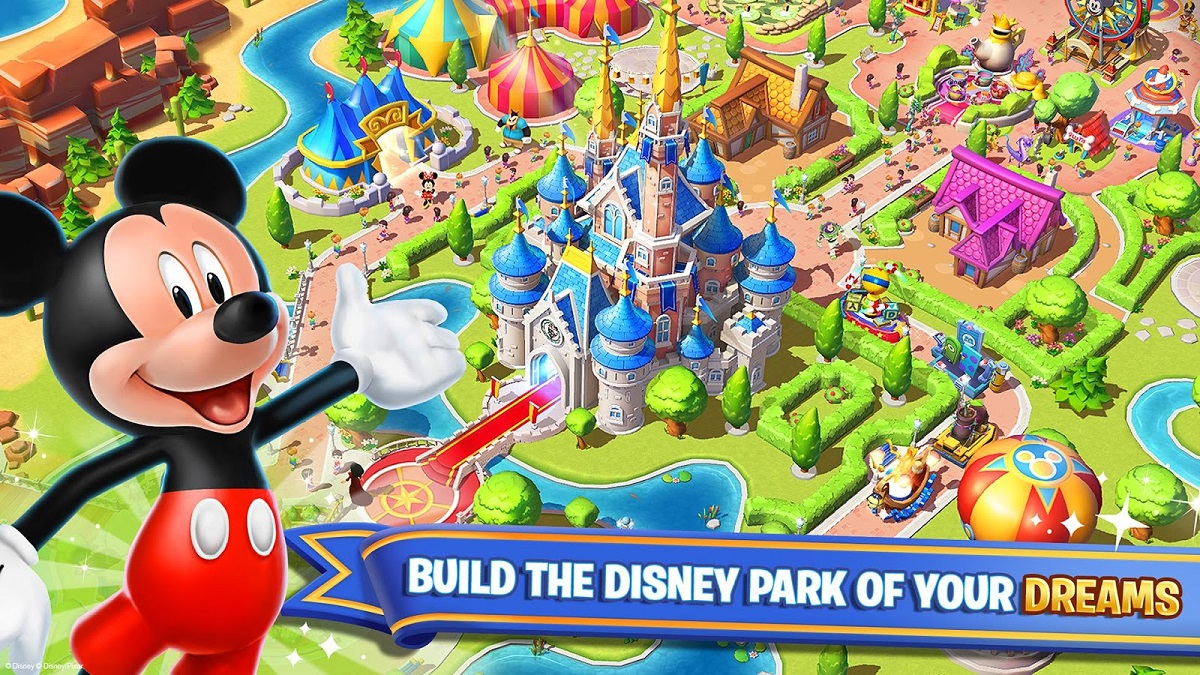 As always, we are playing Disney Magic Kingdoms on our Google Pixel 2, provided to us by Google Canada. The Pixel 2 is a great multimedia phone with two front facing speakers for an optimum audio experience, whether playing games, watching movies, or listening to music! Read our review here.
The first thing you need to know about Disney Magic Kingdoms is that it is free to play, and does – should the player so desire – include the option for paid content, primarily through buying premium currency, but also from time-to-time to purchase character and building packs. While spending money from time-to-time is worth it for me, it might not be for you, and ultimately, that's OK. Disney Magic Kingdoms is the perfect free-to-play game in my opinion. I went in assuming I wouldn't spend a dime, but a year late  and 30 levels higher, I've dropped a few dollars on the game to get some of my favorite characters, and not regret it at all.
The thing about free-to-pay games is that they often provide you great content that you ultimately are never charged for. From my point of view, throwing 20-30 dollars at Disney Magic Kingdoms pales in comparison to the 70-80 dollars I drop on full retail titles. And, here's the kicker: I end up putting more time into this experience than almost any game I've ever played on my consoles or PC !
The game does a great job starting you off right, giving you access to a slew of iconic Disney characters including Mickey Mouse, Goofy, and Daisy Duck. Over time, you will begin to unlock characters from specific franchises, early on highlighted by Toy Story, Monsters Inc., and Pirates of the Caribbean. Without spending a dime, within a week you will have half a dozen characters to work with as well as a few floats for a parade you can run every 8 hours (6 hours cool down timer, 2 hour parade time).
We will use this as our landing page for all things Disney Magic Kingdoms, and will begin populating it with important information, tips and tricks, and much more as we journey through Disney Magic Kingdoms!
Check out Our Aladdin Character Page!
Check out our Winnie the Pooh – Honey Tree Trouble Event Page!
*For the purpose of these reviews, GamesReviews is provided premium currency from Gameloft to aid in providing you the best reviews of all the premium content available in the game!
**The hub for Disney Magic Kingdoms is currently a work in progress! Once we have more pages, it will be much more aesthetically pleasing to look at!