Chuck's Challenge 3D Review
Chuck Review
Ever since mobile gaming began to be a big thing, we have been swamped in puzzle game after puzzle game. Many are great, most are bad, but almost all of them find a home primarily on mobile devices. Not so with Chuck's Challenge 3D, at least not completely. Although reviewed on Steam, Chuck's Challenge 3D is available on almost all mobile platforms as well (currently, update version is not available on iOS), and it is worth your time and money to own it a few times. 
A Brief History Lesson 
Chuck's Challenge 3D is nostalgia to the MAX. If you owned a PC during the 90s you probably remember a quality little game called Chip's Challenge. The developer of that? Chuck Sommerville. The Developer of this? Chuck Sommerville. Trust me when I say this: All the goodness that was in Chip's Challenge found its way into Chuck's Challenge 3D…and then some!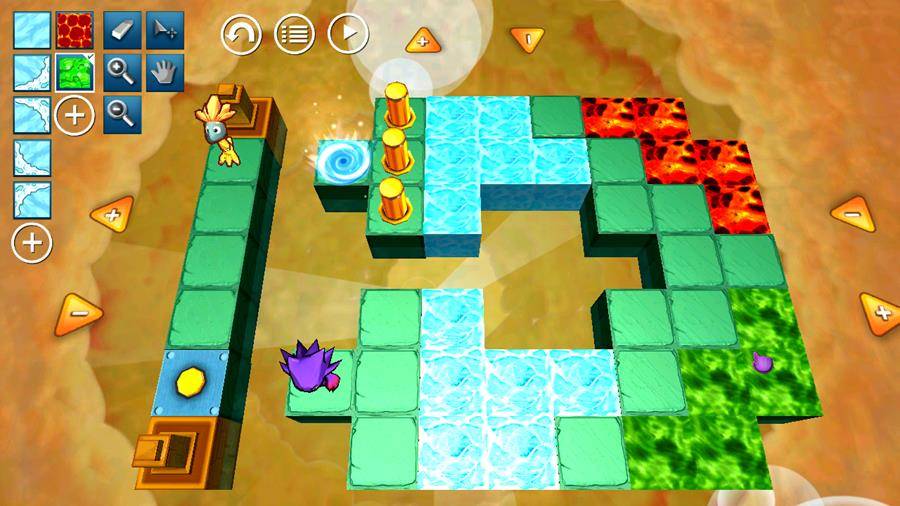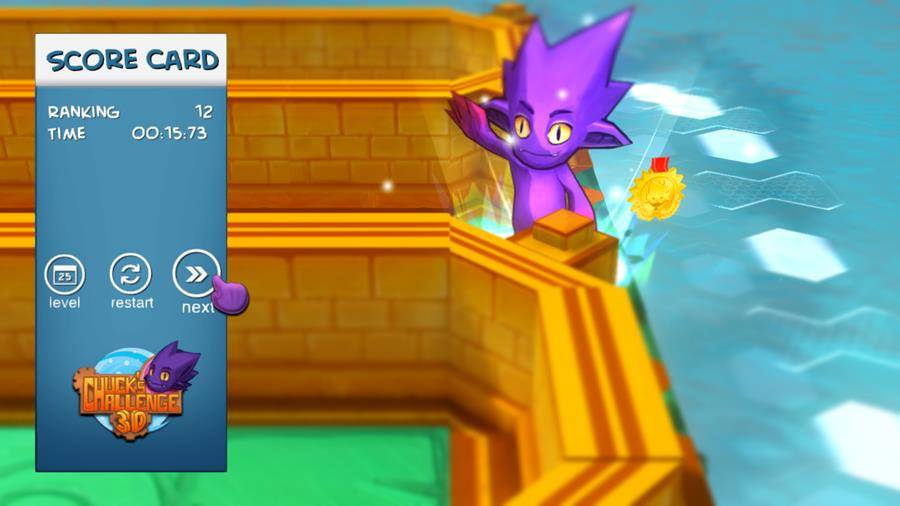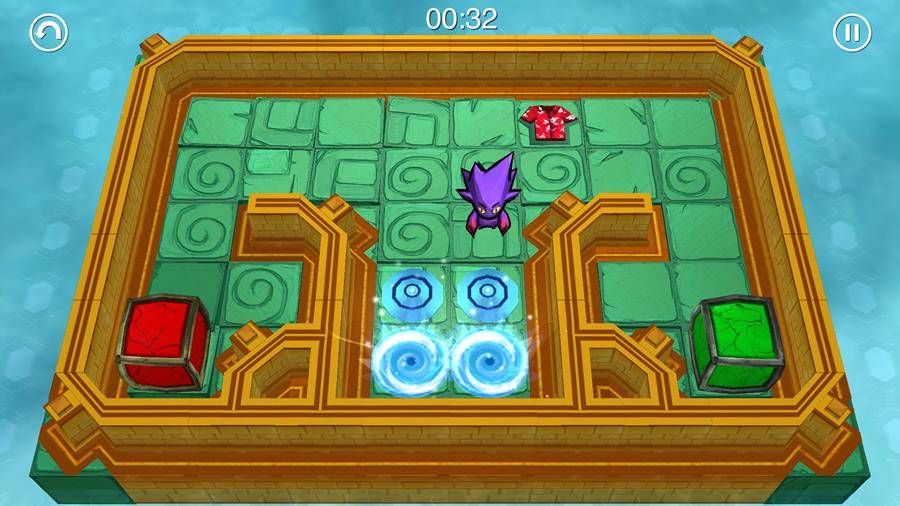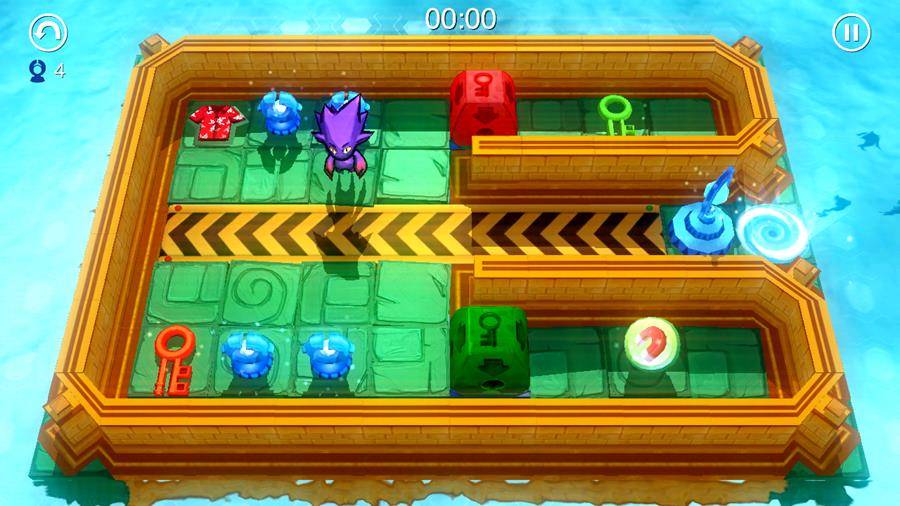 It's been a long road, but Chip's Challenge is the precursor to Chuck's Challenge. Somerville didn't just throw out a hit recently, however. It's been a work in progress. Like I said, it began with Chip's Challenge (1989) on Atari and Windows 3.1, Chuck's Challenge V1 (2010) on iPhone and iPad, Chuck's Challenge V2 (2012) on iPhone and iPad, and finally Chuck's Challenge 3D (2014) on almost all platforms. 
Great Gameplay for a Great Game 
The controls are so easy and the concept so simple that everyone is going to be able to pick it up and play it. Easy to play, hard to master, especially as you begin tackling the more difficult levels near the end – you'll be spamming the undo/rewind button a lot. You will have to find colored keys to get through colored doors, find specific suits that will allow you move through certain types of terrain, and slide on ice in a particular pattern to reach the goal. As you progress through the game, the puzzles get increasingly more difficult. By the time I reached the third package of levels, I was no longer attempting to get the gold medal: I was simply trying to beat the level!
There is lots to do! How true this is of so many puzzle games, and the same can be said for this title. Getting the gold medal on each level – a time sensitive medal – is not easy. Shoot, getting it on level one took me a few tries! 
There are a number of hats to get in the game, tons of puzzles to solve, and tons to create. Yes create. The number one thing I wanted to do with Chip's Challenge was create my own levels. Now I can, and I spent hours doing so; unfortunately, I don't have the talent necessary to produce something like so many others, which, at the end of the day doesn't matter. Why? Because when I get tired of beating my own, crummy levels, I can download the best-of-the-best from every other user's creations. The game has endless entertainment potential.
Although Chuck's Challenge 3D has been out for a while, a recent update just added tons of content, including 25 (hard)levels, 2 hats, 12 game elements with 7 additional game objects, 5 more pets, and Steam Workshop integration. There is so much to do in this game that the cost-to-time-played ratio should be incredibly low.
For myself, Chuck's Challenge 3D is my next Cut the Rope. That is a huge compliment, since I have poured hours and hours into Cut the Rope, attempting to get 3 stars on every level. I only assume Chuck's Challenge 3D will provide me with as much enjoyment as my previous favorite puzzle game. 
Chuck Review – Conclusion 
It's not easy to describe what Chuck's Challenge 3D is, and this isn't a bad thing. For me, it's nostalgia. For others, it could be the challenge of the puzzles. This game has wide appeal, and with it being on so many platforms, it's almost hard not to have a few copies of it. Of course, like most games it has it's issues. For one, playing on the PC did feel weird, as most puzzle games do. It feels out of place. Not in how it controls, but just the general idea. I'd rather play this on an iPad on my couch than sit at my desktop computer. Also, the initial levels are great for an introduction, but the basic nature of them makes them a tad boring (although this does NOT last long). Regardless of the issues, it's pure entertainment with top notch quality in visuals and audio, definitely worth a purchase – or may be two! – on any platform.
Positives
So many levels, increased by user customization
A puzzle game with a variety of 'hooks.' Wide appeal!
Good progression, although easy to understand, hard to master.
Nostalgia to the MAX! Chips Challenge anyone?
Negatives
Not really a PC title, much better on mobile (recommended)
Trailer