Good Game Movie Review
Good Game Movie Review – Introduction
The elusive career path of "Playing video games for a living" has tantalized an entire generation of gamers. The obvious route of beta testing is a grueling chore that pits players against buggy code for endless hours each week, and the path of a game journalist is only for those whose love of games is surpassed by their love of freeze-dried noodles. Yet there is a handful of exceptional players who gain wealth, fame and glory from their gaming skills alone. Salaried, competitive gamers are rare beasts, but there a few pro-gaming teams that have been around long enough to draw the attention of documentarians who seek to film these mythical creatures. Good Game by Mary Ratliff chronicles a year with the "Evil Geniuses" team of Starcraft II players.
Evil Geniuses
Team Evil Geniuses has several divisions that participate in different competitive games, but the documentary focuses on their Starcraft II team in 2011. It concentrates mostly on one player, Greg "Idra" Fields, who was known for poor etiquette towards other players and often insulting his own fans.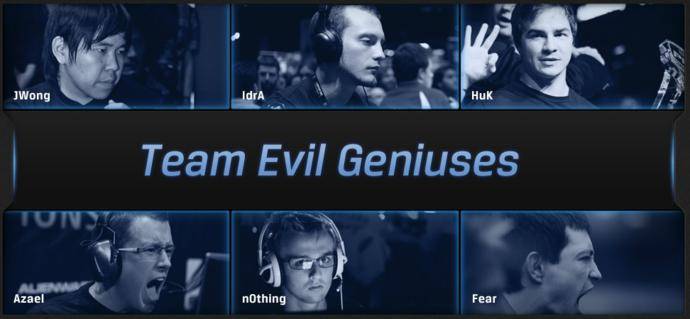 The game industry evolves quickly, and in the years since this documentary was filmed, things have already changed significantly. Idra has retired from play, and several other members of the team have left Evil Geniuses. The Starcraft II expansion pack Heart of the Swarm was released last year, creating a new landmark for Starcraft, and this isn't mentioned in the documentary. Meanwhile, League of Legends has since taken competitive gaming by storm, generating a fanbase that is arguably even more obsessed with their game. In fact, League's first competitive season was running even as this documentary was filmed.
What is Starcraft?
Early parts of the film ease the audience into the basic ideas of what competitive video gaming is, and why Starcraft II is so important to it. For viewers who aren't actually familiar with the game there are interviews with players who explain the basic mechanics of Starcraft and the differences between its three playable races. Non-gamers who watch Good Game are still likely to find the subject matter to be mysterious and confusing. Hardcore Starcraft fandom is ultimately a sub-culture, within a sub-culture, within a sub-culture.
Chronicles a year with the Evil Geniuses team of Starcraft II players
There isn't much explanation on why certain competitions are important, or just what is happening on the computer screens. Audience reaction shots are used to convey that something exciting must be going on, but viewers at home aren't likely to feel the tension. It also seems that many of the most interesting moments for team EG occurred during post-production when several members of the team resigned or were asked to leave.
The Business of Fun
The business side of eSports is explored, and Evil Geniuses is often compared in the film to the New York Yankees; a well-funded team that simply buys the best players. Individual players are "Poached" from other teams, or recruited before they can join a team.
Good Game also inadvertently shows how the world of pro-gaming is riddled with product placement and sponsorship. The logos of energy drinks are plastered all over the players, even during the interviews. The competition venues are walls of product placement, and there's even a gigantic refrigerator in the "team house" with the logo of an energy drink on the door, and it is captured in many shots. Needless to say, the entire movie doubles as an ad for Starcraft II with little mention of rival esports franchises.
Non-gamers who watch Good Game are still likely to find the subject matter to be mysterious and confusing
The filmmakers occasionally point out how some of Evil Geniuses players subvert the stereotype of scrawny nerds. One player is a weightlifter, and another teammate is a beauty queen, but there's very little talk about what the other players do when they aren't playing Starcraft. A brief sequence explores how Idra dropped out of school to pursue pro-gaming and has no other career plans, but the film doesn't explore the lives of the other teammates beyond them playing this one game.
Conclusion
Good Game Movie is a behind-the-scenes look at a one very specific part of one sub-culture that is based around a single game. viewers who aren't already curious about what Evil Geniuses' Starcraft team was doing in 2011 probably won't find it engaging. The long post-production period, and rapidly-changing subject matter mean that it is already outdated on release.
Good Game is available now as a digital download, and as of this writing, it is still available on the cheap as a part of theDevolver Bundle on the Humble Bundle web.
Positives
Some insights into the business of pro gaming
Negatives
Hardcore fans should already know about these events
Not of interest to non-gamers
Suspiciously riddled with product placement