Out of the Park on sale until 7/17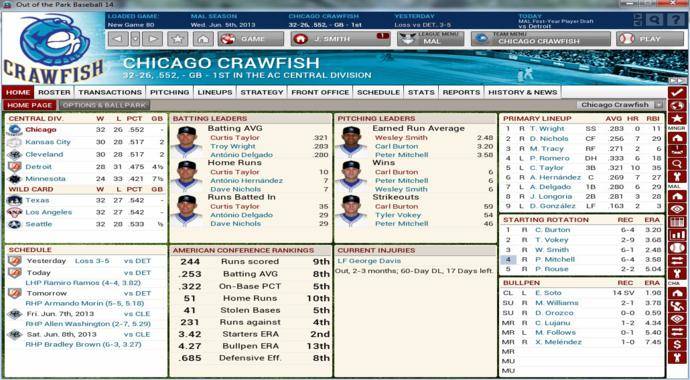 To celebrate MLB All-Star Week (congratulations to Yoenis Cespedes on his Home Run Derby win, by the way), Out of the Park Developments have dropped the price on Out of the Park Baseball 14 by 50% to the cool, summer-friendly price of $19.99.
For baseball fans who dream of being a GM, this should be a no-brainer – Out of the Park Baseball 14 is far and away the best sports management game on the market, earning a shiny 9.5 in our review. Available for PC, Mac, and Linux, this is not a game to be missed for stat heads and wanna-be scouts – and for those still using OOTP13, it's a perfect time to upgrade and enjoy the new player development system and plethora of under-the-hood tweaks.
To take advantage of this great deal, just click on link below and we'll use our magical powers of internet transport and bring you to the goods:
Buy Out of the Park Baseball 14