Resident Evil 7 Poster Found Online
If your first reaction to seeing this poster isn't a scrunched up face and a slight shake of the head, you're perhaps a little gullible. A poster for Resident Evil 7 has appeared online. Although it's almost certainly fake, there's also, I suppose, a slim possibility that it might end up being real, and that Capcom are continuing the story of Resident Evil 6 in the same engine and with many of the same assets.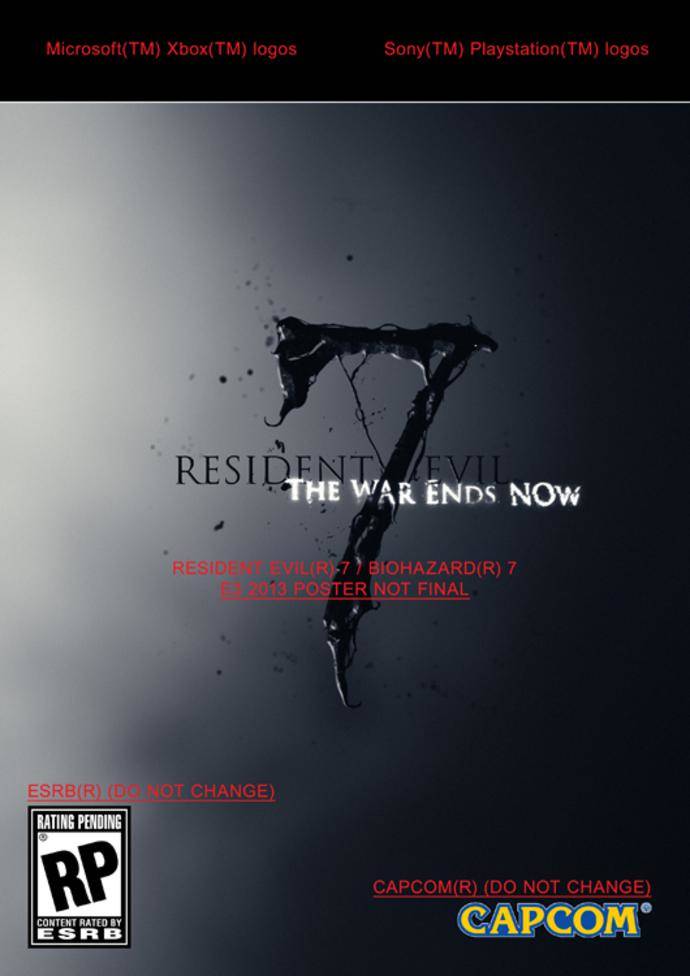 It's also possible that this is some sort of official, internal mock-up made for whatever Resident Evil game Capcom are currently working on, but there's nothing to imply that would be the case and, even if it was, there's absolutely no value in anybody seeing it.
The original poster of this image claims that this wasn't supposed to be released just yet, and that there will be an E3 2013 announcement of the game. At least we won't have to wait long to find out if this is the hoax we're almost certain that it is.