World of Warplanes Review
World of Warplanes
World of Warplanes is a air combat MMO action game brought to you by the creators of World of Tanks.
World of Warplanes is an award winning MMO in 2013. Test your air combat skills at very high speeds. You will join a huge air force of pilots from around the world.
Develop your own upper-tier fighters, heavy fighters, and bombers. Some players prefer flying ground attacks against enemy anti-aircraft positions, radar installations, and anchored ships with the latter aircraft while others like to provide direct ?ghter support for the ground-pounders. Train your battle skills for the three classes which each have their own unique planes, equipment, tactical roles and behaviour in battle. Improve the stats of more than 130 aircraft with various mounted weaponry, engines and airframes. Even the best of the best are powerless when the enemy is hot on their tail! Engage in fights, coordinate your actions with your allies, use terrain to your advantage, intercept enemies and destroy ground targets.
Play World of Warplanes for Free
Currently there are over 2 million players. Join the game to start practicing and become a truly ace pilot!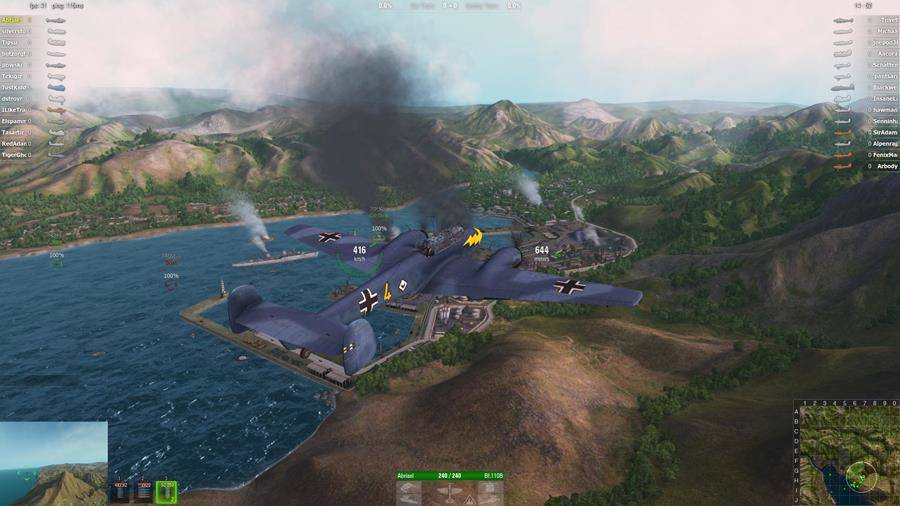 Trailer