Bridge Constructor Stunts Review
Some you might remember when I streamed Bridge Constructor when it came out, and man Did I ever make some crazy and complicated designs, you could say some might even be classified as crazy and dare-devilish. But Wait … Headup Games Seen my crazy designs and decided to give me even more crazy tools and encouraging me to make even crazy bridges … this time with Jumps ?? This can't all be for me can it ?? With over 50 million players worldwide Bridge Constructor is back, This time with come crazy tricks and stunts up their sleeves !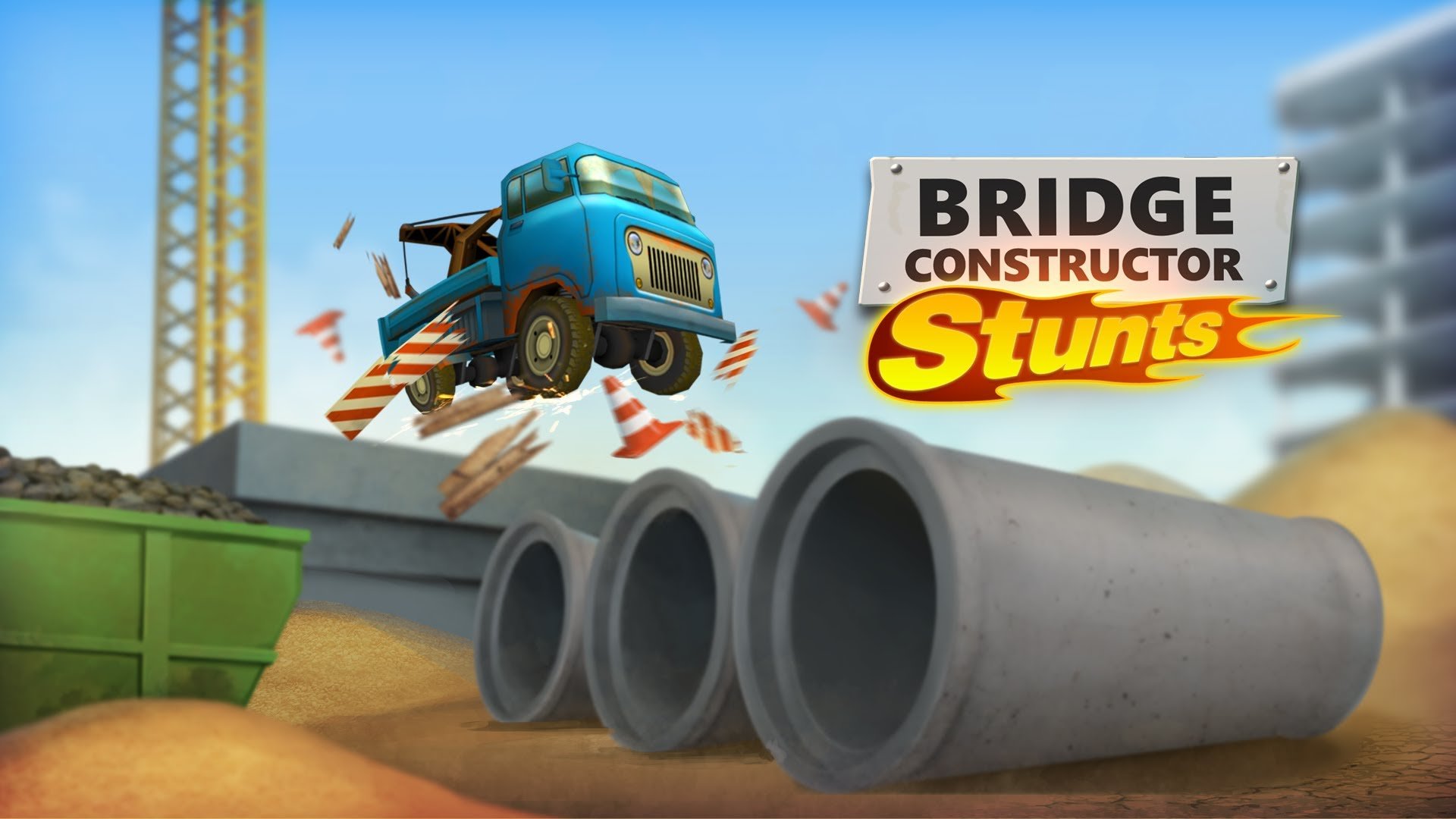 In Bridge Constructor, players were tasked with creating bridges, however in Bridge Constructor Stunts, players get to build/edit existing bridges like before, but this time, they will also have to drive a vehicle through the course in order to complete the tasks like reaching the goal or collecting the stars throughout the level.
Although the UI and buttons got a graphical update, and look less like a mobile port, the Controls are still a little clunky when building. Driving isn't that bad, but for the most part your not driving as much as building the levels so I probably didn't notice it as much. The music in the game is still pretty boring, but for a simplistic game like this, I guess it's no worse than listening to hold music when calling any customer support line, at least in Bridge Constructor Stunts, it's a bit more upbeat than the original.

Bridge Constructor Stunts is a very short game. There are only 33 stages with most being an intro/tutorial type stage, The game does have some replayability on trying to get a better score or make the stunts more crazy, but to me I don't see me replaying this game anytime soon . In the first game, they implemented a system where you can test your creations with heavier vehicles, which aded some replayability , while Bridge Constructor Stunts is missing any replayability like this, which is kinda a dissapointment , to really test your creations, which woulda have bene nice to see , in some way a system simillar to this.
Although I like creating stunts and being a dare-devil , I feel there isn't much improvement from the original, and instead of a separate game could just being a dlc/ update added into the first game.
Trailer