Rune Factory 3 Special Review
Rune Factory 3 Special is a remaster of a Nintendo DS game. Is it a good game? Will fans of the series like it? Here is our review of Rune Factory 3 Special for the Nintendo Switch!
Rune Factory 3 Special is a remaster of a DS title. In this game, you are a monster who turns into a human and then begins to live in a small town. You can take over a house in a tree and a small farm. Then you start to farm, help others, and you can fight too!

As for its gameplay, Rune Factory 3 still feels like an older game in the series. It plays really good on the Switch but players shouldn't go into it expecting anything new or different. This is your typical Rune Factory experience: farming, fishing, fighting, etc. If you enjoy Rune Factory games then you'll like this one too.
There is a special new mode, Newlywed Mode, that lets you have anyone you were married to in the previous game as your partner from the start of the game. If you like the regular mode, then you'll likely want to check this mode out too once you finish the main mode. Rune Factory 3 Special is a good game and it looks good too.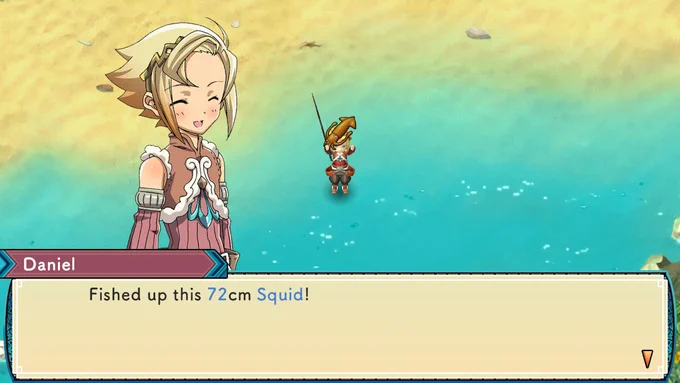 Rune Factory 3 Special looks like a DS game, which you know, it was a DS game. This remaster looks nice but you can definitely tell that its an older game. If you enjoyed the older Harvest Moon or Rune Factory games, you'll like the look of this game and how it plays.
Rune Factory 3 Special is a a remaster of an older Rune Factory game. The game looks nice but there is no real improvements to the gameplay. This is a fun game that fans of the series will enjoy.
A digital code was provided for this review. Rune Factory 3 Special is available now for the Nintendo Switch.
Trailer