Google Pixel 8 Review
Over the past few weeks, I have been playing around with the Google Pixel 8, and so far I've been really impressed with the device. Although a bit more expensive than last generation Pixel 7, the various updates and upgrades to the device justify the slight price increase. Although I still feel that Google seems to be feeling out where they belong in the mobile phone space, I continue to enjoy what they are bringing to the table.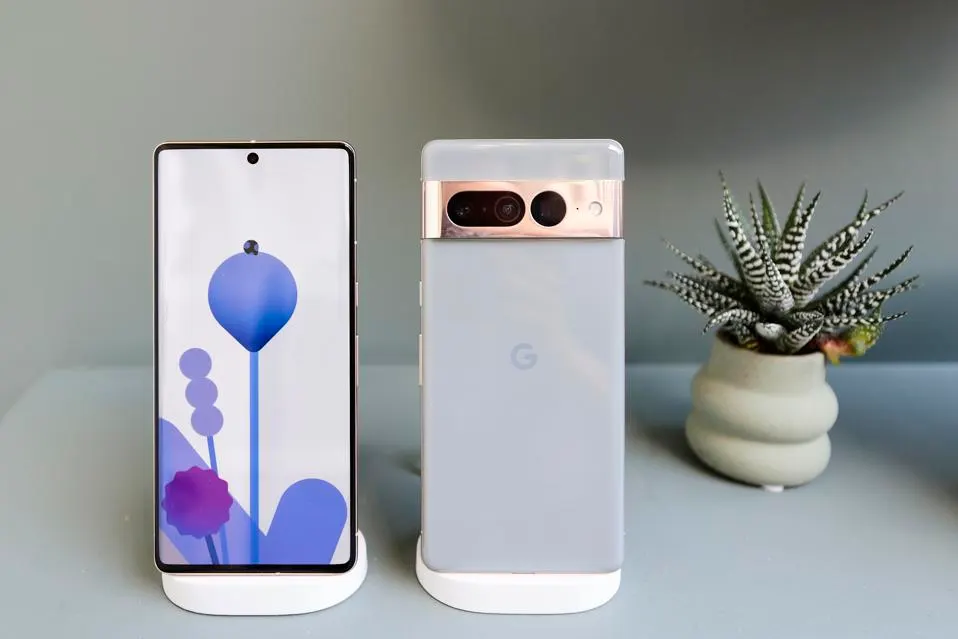 As with all of our phone reviews, we aren't going to dive deep into specifications and features the average person doesn't care about. If you want to see some of those details, we suggest looking at our Pixel 8 announcement article we posted last week . At GamesReviews, we have always pushed our reviews out as things the average person cares about in a mobile phone. Let's dive in!
In 2023, Camera's Continue to be Important
We live in a world where everything needs to be captured, from police brutality to people doing absolutely unbelievable things. It's always captured, because we almost all have cell phones. As a mobile phone, you would think that call clarity would be the number one thing consumers are worried about, but the reality is most people actually care about the camera.
From filming their kids and snapping photos from family outings, to creating content for TikTok and Instagram, the camera has become the most important feature on mobile phones.
Google continues to impress with their camera options. While the Pixel 8 does receive a few quality upgrades in camera lens and capabilities, the bulk of what makes these phones so impressive is the behind the scenes software.
This begins with recognizing that Magic Eraser, the feature that allows you to remove things from photos, is back on Pixel and better than ever. The cool new feature this year is allowing Google to analyse burst photos to make sure that everyone in a photo is smiling, piecing together the various photos to give you one, perfect photo.
On the video side, there were some complaints over the last two generations about video quality compared to other companies. While I never found it that bad, there was a noticeable deficit in quality that, when compared side by side with competitors, was noticeable.
While I haven't done any consistent comparisons between the most up-to-date phones, the video quality on the Google Pixel 8 is very impressive – I used it often during my latest Disney Cruise and I'm very happy with what I captured.
Another cool feature that worked most of the time is Audio Magic Eraser. Like the name sounds, players can use the Audio Magic Eraser to remove unwanted noises from videos. Google technology analyses the video you have created and attempts to isolate specific sounds such as background chatter, a noisy fan, etc.
When it works well – and sometimes it doesn't – you can fairly easily remove background noise from videos, which is pretty cool. I do feel, however, that at times I notice a slight downgrade in overall audio quality when messing with this feature, but nothing too noticeable to the average person.
Form Factor and Phone Quality
Google continues to impress year over year with their Pixel phones. There have been times in the past where I actually preferred the standard Pixel phone build over that of the Pro model. While that isn't the case this year, I'm still impressed with the Google Pixel 8 in terms of build quality and feel.
I've never liked the camera bump on phones, but when you put on the official case for the Pixel 8, the bump becomes non-existent. Thankfully, everything else about the phone is top notch. There are a few colour options to choose from (which doesn't really matter for phone case users like me), and all of them are pretty nice.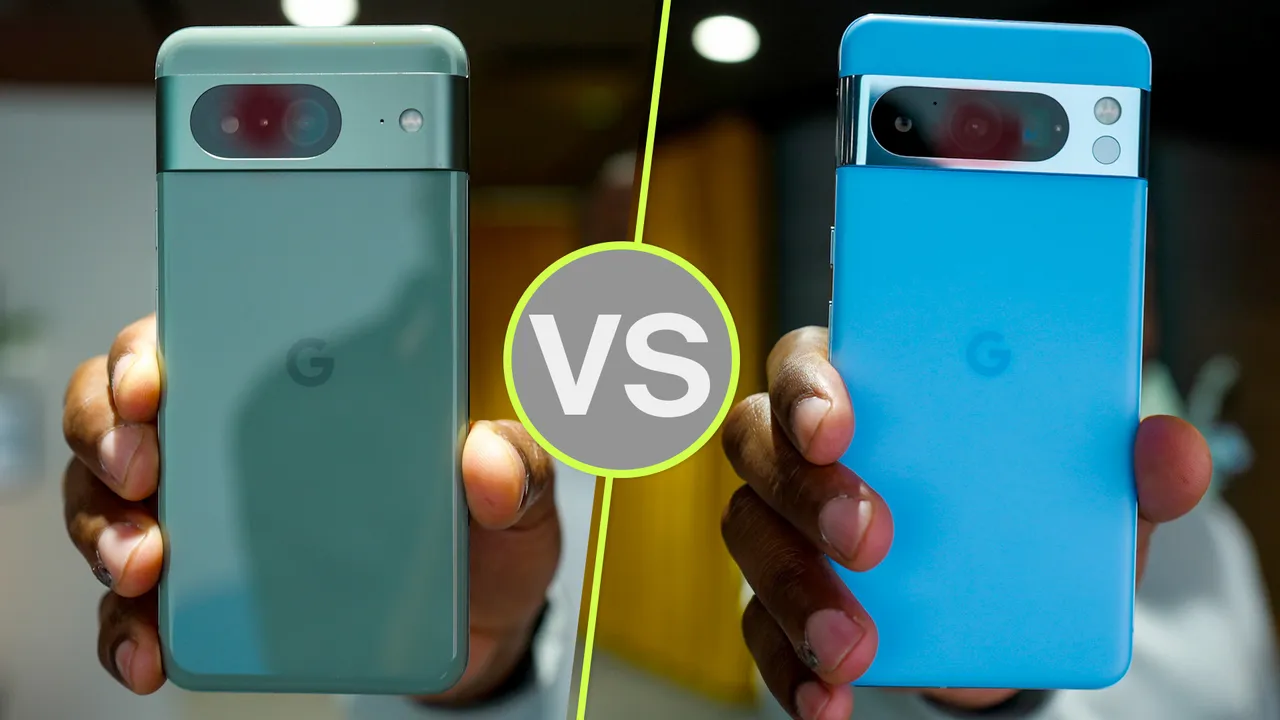 The Pixel 8 will feature a 6.2 inch screen with Actua display, which will bring real world clarity to games, videos, and more. This screen promises to be 42% brighter than the Pixel 7, and features a 120hz refresh rate.
Both the Pixel 8 Pro and the Pixel 8 are made entirely of recycled materials, although you will find a more premium feel when you get your hands on the Pixel 8 Pro, featuring a matte glass back as opposed to a polished back. The Pixel 8 Pro will sport an aluminium frame, while the standard Pixel 8 will have a satin metal frame. As I said before, this is a year where I feel like I would enjoy the Pro model more, but the build of the 8 is perfectly OK for my day-to-day use!
Quality of Apps
When I first began reviewing Pixel phones, we would often have long sections of our reviews devoted to multitasking and how various phone apps and games would perform. We always used the Asphalt series as a good test, as it is one of the most demanding games available on the Google Play Store. In all reality, this hasn't been something worth talking about for the past few years, as Google begins releasing phones with specs closer to other flagship phone brands.
Playing games and using applications has been seamless to me, with many of the apps I use staying open in the background so I can quickly swap between them when necessary. A slightly upgraded battery keeps me going all day, and I've never had an issue in my first few weeks with battery life.
In fact, with light usage, I've pushed the phone battery for multiple days. All of this, as well as the new software built into the phones cameras, are powered by the new Google Tensor 3 chip which is constant between both models of phones.
Conclusion
Google is killing it with their phone lineup in 2023, and while their pricing model isn't quite as high as competitors, I think the value-for-dollar is at the top of the smartphone market. If you enjoy using android phones, Google might be the way to go in 2023. I know it will be my go-to phone for the next little while, until something comes along that justifiably makes me switch. Right now, it's hard to see that happening.

Trailer