BlackBerry Motion – How's It Holding Up?
It's been roughly two months since I began reviewing the BlackBerry Motion, and about a month and a half since we posted our review. I thought I would look back on a number of the categories and topics I initially discussed to see if my opinons have changed? You can find our full review here, but for our current thoughts, continue reading below!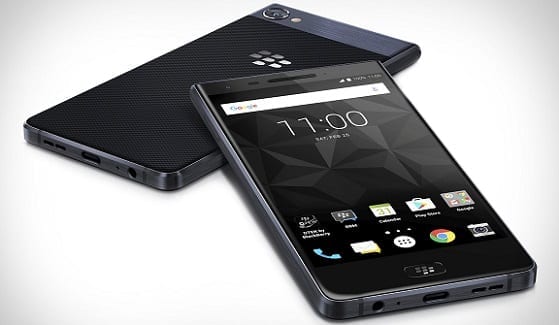 Battery Life
The driving force behind why anyone should pick up the BlackBerry Motion is the stellar battery that comes in the device. The battery today is holding up just as good as it did when I opened the box, and I'm utilizing a lot more applications now than ever before, including the Sportsnet and TSN applications; using these two apps on my other cell phones consumes a ton of battery – streaming the Toronto Maple Leaf games in HD can do that – and while it does accelerate the battery depletion on the Motion, I still only find myself plugging it in every 2 1/2 to 3 days. I'm still using it heavily to mobile game, and for a week or so, was also connecting it to my Samsung Gear S3 Frontier Smart Watch! Even with all this extra use, the battery remains as advertised.
Screen Quality
Another much talked about feature of the BlackBerry Motion was the tough, durable screen. While I have definitely picked up a few minor scratches in my first two months – mind you, my kids OFTEN use the nice large screen for watching Netflix – the screen overall has held up extremely well! For a phone that has already taken a fair amount of abuse – both because I have young kids, and because I do that during the review process – it is holding up MUCH better than any other cell phone I have owned in the past.
Water Resistant
This was something I mentioned during my review, but couldn't really speak to as I hadn't really interacted with a lot of water. That's changed. Because I knew I was going to be writing this article, I filled up my kitchen sink with water, and dropped the BlackBerry motion into it, leaving it for well over a minute. The device at the time was on. After pulling it from the water, powering it down, and blowing it dry with compressed air, it worked just as advertised, with no major ill affects. I've seen videos of other dumping the phone in buckets of water for much longer, and having similar results as myself. From what I can see, this phone will hold up very well to water!
So there you have it, a 2 month update on our BlackBerry motion review. We will continue to check in over the next few months, so stay tuned!
Free To Play Games:
Like what we are doing? Support our writers and website.Thanks!